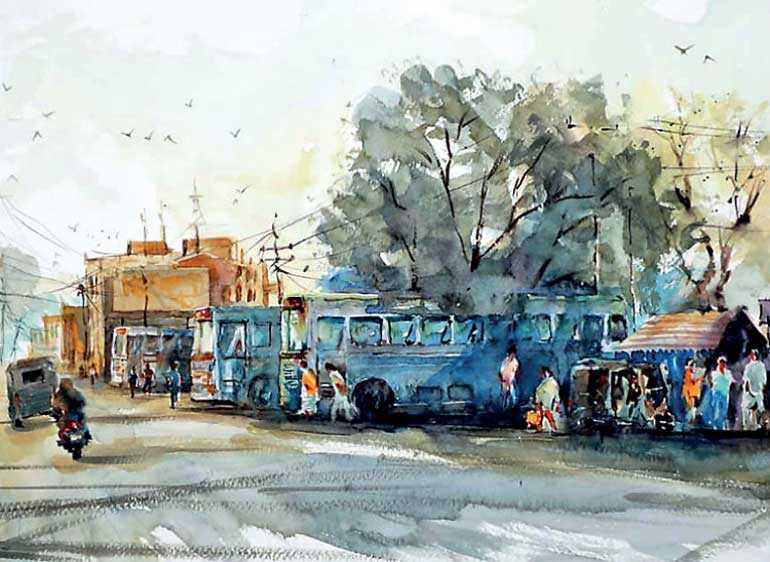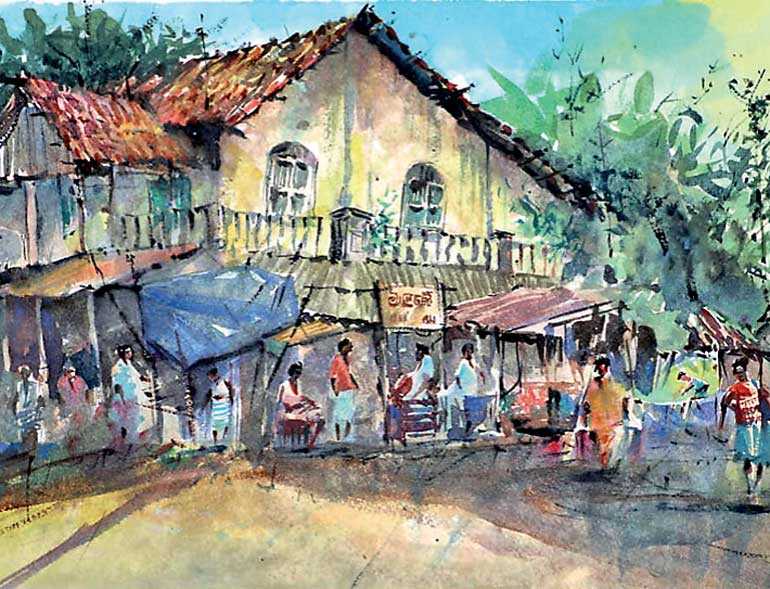 Three-day exposition at Lionel Wendt Art Centre to affectionately bring to life a journey of reminiscence into a world of fantasy – A childhood nostalgically captured
An exhibition titled 'A Journey of Reminiscence into a World of Fantasy – A Childhood Nostalgically Captured and Affectionately Brought to Life' by Ravi Kalubowilage will be held from 21-23 February. The opening ceremony will be held on 21 February at 4 p.m. at the first floor, Lionel Wendt Art Centre, 18 Guildford Crescent, Colombo 7.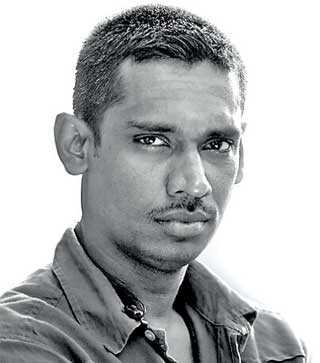 Ravi Kalubowilage
Having received his primary education at Keragala Madya Maha Vidyalaya, Ravi would only discover his love for art at Pannipitiya Dharmapala Vidyalaya under the watchful eye of his first art teacher Senanayake. While receiving his secondary education here, Ravi was also able to explore and experiment with various artistic mediums and technological advances in the realm of graphics.
He would later meet then Director of Education at Isurupaya, Ranatunge, who having noticed Ravi's creative talent, urged him to continue specialising in art, providing him with an opportunity to also take up teaching younger students at Dharmapala Vidyalaya while continuing his higher studies. He was a prominent student and was very much engaged in cultural and creative initiatives in school.
Yet another weekend art tutoring session held by A. W. Cyril Gunawardane from the Ratnapura – Sabaragamuwa Provincial Department of Education free of charge also added a boost to Ravi's creative prowess. He went on to win multiple awards and accolades for his meticulous brush strokes on canvas, representing Sri Lanka internationally in art competitions held in India, Japan, Czechoslovakia, Finland, Korea and Russia among other countries, winning many a medal for his innate talent.
Even though Ranatunge and his devoted student would dream of Harvard and other Ivy League Colleges to continue his education in arts, Ravi's family wished for a financially prospective subject stream to ensure a more stable future for their son.
Even with the minor setback, Ravi would complete his studies and work as an Assistant Art Director for the movie 'Sihina Deshayak', and soon joined the advertising industry as a 3D/Graphic Designer. Within the next decade, Ravi's creative genius propelled him to the position of Creative Director, working with some of Sri Lanka's biggest brands on both the local and global stage. He would later join MAS Holdings where he holds the post of Assistant Manager of the Group's creative team.
But his first true love never wavered. Ravi's passion for art continued to be fuelled through self-learning, practice and constant experimentations with new mediums. He went on to learn oil painting under the famed artist Vishwanatha Thenuwara, and continued to evolve as an artist in his own right to present to you a collection of his most precious memories on canvas today.
"I have only fond memories of my hometown. I was able to build my adult life on the strong foundation of wholesomeness, diversity, inclusivity and most of all unity from my life in Keragala. New infrastructure, commercialisation and skyscrapers can only add so much towards the development of a village or town. True evolution lies within the people, how we as a race evolve together, appreciating the beauty of the life around us, of what we have taken for granted."