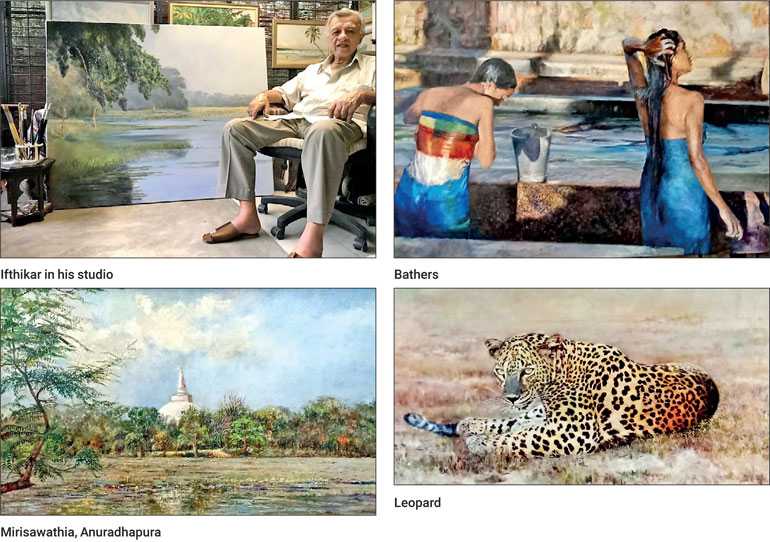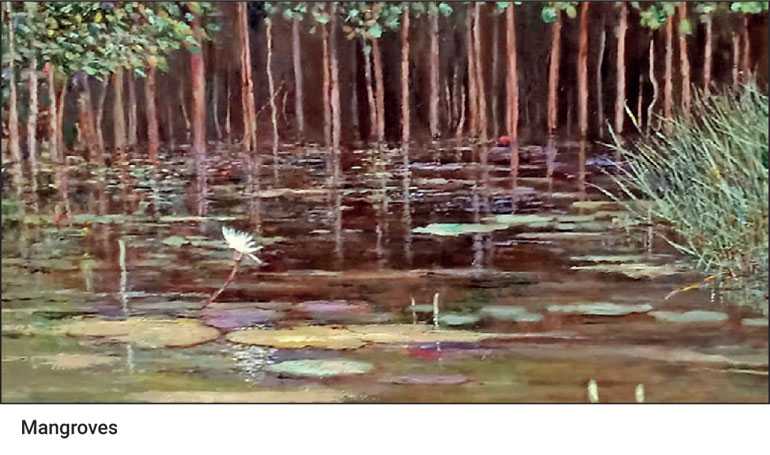 Ifthikar Cader is more than a household name in the world of art. Known both in Sri Lanka and globally for the paintings he creates, he has a natural talent of bringing to reality what he sees around him. Picture perfect is the end result where nature inspires him throughout his journey of painting. Today, he needs no introduction to his style of painting which is well recognised.
His professional beginning was in 1995 and since then after his first exhibition in 1996, he has had more than 14 exhibitions both here and abroad. Self-taught, he is encouraged by his natural ability and in-born talent to recreate a scene in oils. His lifetime love of art never waned, while he continues to understand the theory and history of art from the work of the great masters creating some amazing art himself!
From water colours, he moved to working with oils. He was fascinated with the style created by Vincent Van Gogh, Cezanne and Gaugin and the living master Richard Schmid all of who have inspired him throughout his years of painting.
His love for sport strangely played a huge role during his youth before he steered away from it and transferred his love to painting. His travels around the art world and education in the UK indeed influenced his style of painting. Capturing scenery wherever he was and transferring it to canvas was his greatest love and Sri Lanka being his motherland never fails to inspire him. It could be a flower, it could be the jungle, it could be a winding road, it could be flowing river – all of these which he sees in a different eye and what might be a beautiful lasting memory is captured on canvas and seen forever. His brush strokes says it all.
His passion for painting gives him solace and satisfaction for most part of the day – in his day-to-day routine. He is quick to grab an opportunity to join his family to the jungles and outstations where his first love is location painting from nature; or where he can capture more scenic moments which would be his future paintings that would eventually come to light. His love for cooking is another hobby of his which also comes naturally to him and again a form of art where he could create a simple dish into something totally tastefully unique!
His next exhibition comes alive at the Lionel Wendt Art Gallery on 3 and 4 March where the best is yet to
be seen.