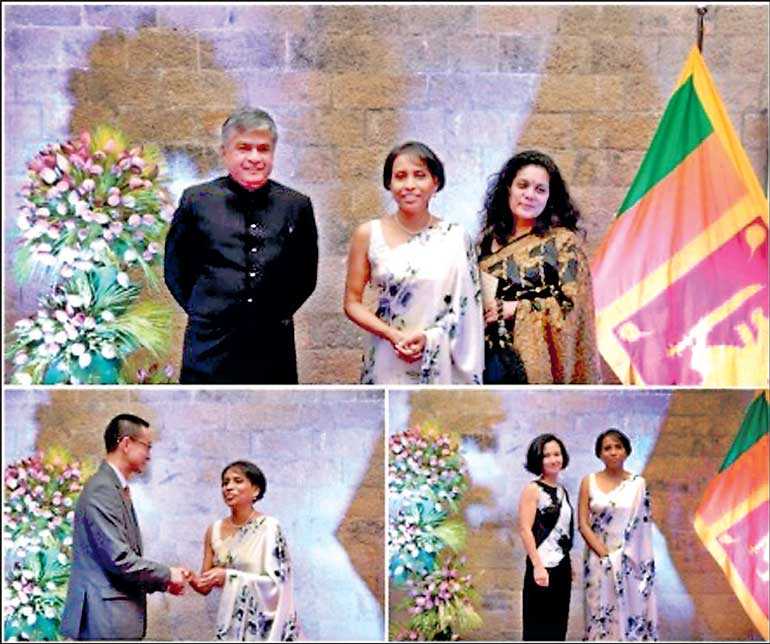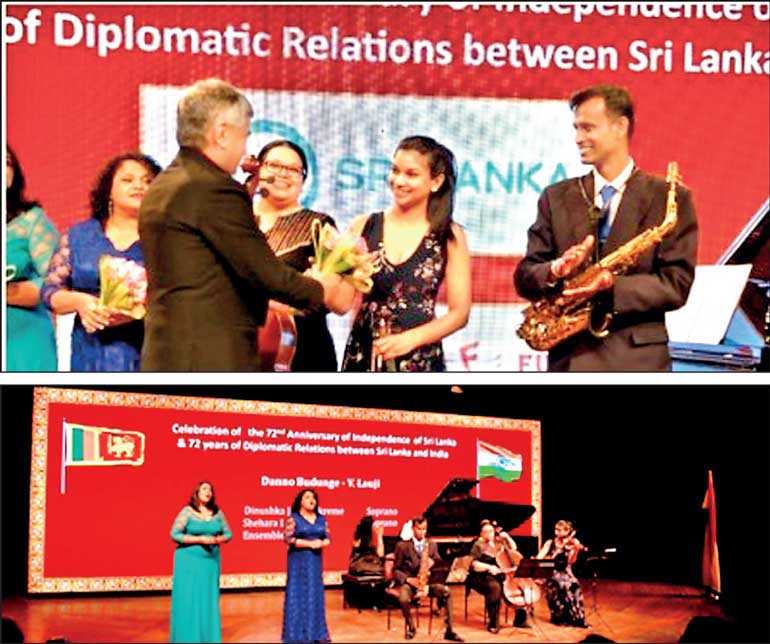 The 72nd anniversary of Independence of Sri Lanka was celebrated in a special event organised by the Sri Lanka Consulate General office in Mumbai on 26 February at the prestigious Tata Theatre of the National Centre for Performing Arts (NCPA), Mumbai.

A large number of diplomats, state officials, business community, media and representatives from the travel trade and music lovers in Mumbai were present at the event.

This special occasion commenced with the singing of the National Anthems of India and Sri Lanka by the musicians from the Symphony Orchestra of Sri Lanka (SOSL) and singers from Soul Sounds.

Welcoming the august gathering, Consul General, Chamari Rodrigo said India is Sri Lanka's closest neighbour and longstanding friend. The Government of Sri Lanka under its new leadership is looking forward to continuing the close links and cooperation with India. While highlighting the recent high level bilateral exchanges, (pictures of the important meetings and events were shown on the screen) she said that these bilateral exchanges stand out and demonstrates the affinity, the uniqueness, the strength and above all the friendship of the two countries and its people. Referring to the multifaceted contacts between India and Sri Lanka maintained over centuries, the Consul General said India-Sri Lanka friendship is shining in a new era through western classical music.

Addressing the gathering the Chief Guest State Chief Information Commissioner Sumit Mullick recalled that Sri Lanka has been described in various terms as a tear drop in the Indian Ocean, as an Island in the sun, as a paradise on earth, as a jewel shining in the waters. He underscored that Sri Lanka is all this, and with its amazing culture and history, is much more.

Following the National Day proceedings, musicians from SOSL and singers from soul sounds commenced their performance. This was the first time that SOSL which is the oldest symphony orchestra in the entire Indian sub-continent made a solo performance at a Sri Lankan event in Mumbai. The one-hour concert consisted of chamber works for smaller ensembles and solo performers as well as popular songs and arias by vocalists. The ensemble gave a fitting end to the celebration by performing 'Danno Budunge' as the last item which was written by a Sri Lankan playwright and composed by an Indian named Vishwanath Lauji. At the end of the Concert, the Sri Lankan musicians received a standing ovation for their performance.