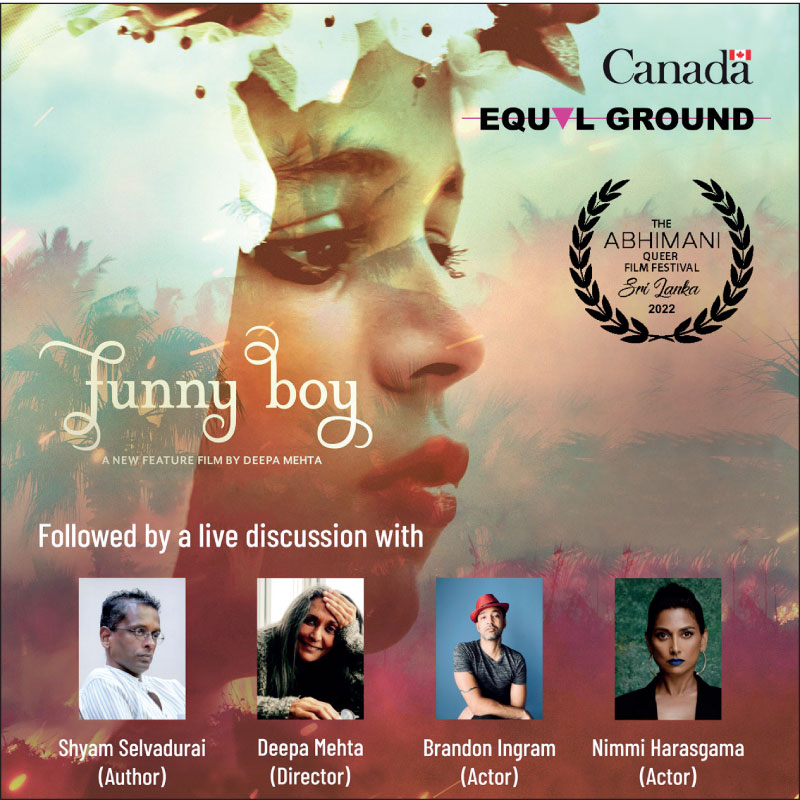 ---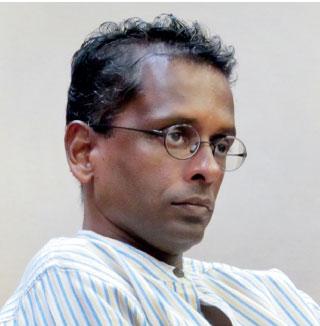 Shyam Selvadurai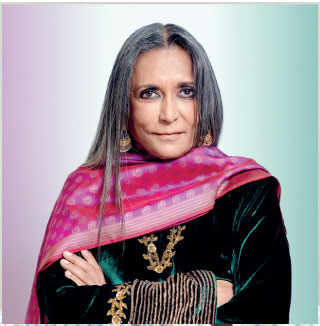 Deepa Mehta
---
Equal Ground, together with the Canadian High Commission in Sri Lanka, is pleased to announce that world-renowned filmmaker, Deepa Mehta, will be joining the launch of the Abhimani Queer Film Festival 2022, with her critically acclaimed film 'Funny Boy.'

The multiple-award-winning film is based on Shyam Selvadurai's best-selling novel of the same name, published in 1994.

The screening of the film will take place on Friday (25) in Colombo, followed by a panel discussion with Mehta, Selvadurai, as well as lead actors Brandon Ingram and Nimmi Harasgama.

Mehta is best known for her Elements Trilogy: 1996's Fire, 1998's Earth, and 2005's Water. The latter, which is about the mistreatment of widows, set in 1930s VaranasI (India), is what would be most familiar to the Sri Lankan audience as it starred Sri Lankan child actress, Sarala Kariyawasam, alongside Bollywood's John Abraham and was produced in Sri Lanka as well.

"It is wonderful to have Funny Boy as the opening film for the Abhimani Queer Film Festival in Sri Lanka. To be able to have it play in its homeland at South Asia's oldest and at Sri Lanka's only LGBTIQ+ film festival is really a big deal for David Hamilton and the Funny Boy team. Burghers, Christians, Muslims, Sinhalese and Tamils, queers, trans and straight folk all came together to bring the iconic novel by the equally iconic Shyam Selvadurai to the screen," Mehata said.

"I am hugely honoured to celebrate the launch of this amazing Film Festival with the Canadian High Commission, Equal Ground and the Funny Boy team in Sri Lanka. And to be here in person to experience this moment with the people whom this story belongs to leaves me extremely moved and grateful," she added.

Author, Selvadurai was born and raised in Colombo, but left for Toronto, Canada in 1984. Funny Boy, his first novel, won the W.H. Smith/Books in Canada First Novel Award and the Lambda Literary Award in the US. His books have been published in the US, the UK and India, and published in translation in France, Germany, Italy, Spain, Sweden, Denmark, Turkey and Israel.

Speaking on the launch of the Abhimani Queer Film Festival 2022, Selvadurai said, "I am truly delighted to be a part of Sri Lanka's first Queer Film Festival. When I was writing Funny Boy in the early 1990s, I could never have imagined such a thing happening in my lifetime. Nor could I have imagined that my book would be read in Sri Lanka and, very importantly, be translated into Sinhala. And I certainly never would have imagined, back then, that it would be made into a film by such a gifted filmmaker as Deepa Mehta, with whom it was a pleasure to work, writing the screenplay for the film."

Ingram, who plays the role of teenaged Arjie, the main character in Funny Boy, is an actor, writer, and a Senior Creative Director for Wunderman Thompson.

Harasgama, who portrays Arjie's mother in the film, is perhaps best known for her roles as Aunty Netta and Brulee. A seasoned actress, she was nominated for best "Drama Performance" for her portrayal of Nurse Mari in ITV's The Good Karma Hospital at the British National Television Awards.

"It is so very commendable that there are festivals like the Abhimani Queer Film Festival which shine a spotlight on important LGBTQ+ stories and films. Especially in South Asia, where this community is treated like 'the other' amongst their own because of the so undeserved stigma," Mehta highlighted.

Meanwhile, Executive Director of Equal Ground had the following to say: "Equal Ground pioneered the Queer film festival in Sri Lanka in 2006 with Celluloid Rainbows, renamed the Abhimani Queer Film festival in 2017. For the past 16 years, we have screened Queer movies from around the world to a wide audience. We are particularly thrilled to screen Funny Boy as the opening film this year."

She went on to say, "Shyam Selvadurai's novel was a first of many queer stories that was set in Sri Lanka and was translated into Sinhala some years back. Shyam's novel comes to life on the big screen in such an artful way, thanks to Mehta's direction. We are so grateful to him for his amazing story telling skills and look forward to chatting with him at the discussion after the film. Needless to say, the Sri Lankan cast members, particularly Nimmi, Brandon and Rehan, give such depth and substance to their characters – so proud of them! We are so grateful to Deepa for giving us this chance to watch her artistry at work with this film and happy to welcome her back to Sri Lanka for the opening of our Abhimani Queer Film Festival."

Equal Ground is a non-profit organisation seeking economic, social, cultural, civil and political rights for the Lesbian, Gay, Bisexual, Transgender, Intersex and Questioning/Queer (LGBTIQ) community of Sri Lanka. It is committed to creating a safe space for all LGBTIQ individuals and to providing opportunities for self-help including mental wellbeing, economic, social and political empowerment, access to health, education, housing and legal protection for the LGBTIQ community. Founded in 2004 Equal Ground is also the oldest organisation of this nature functioning in the country.