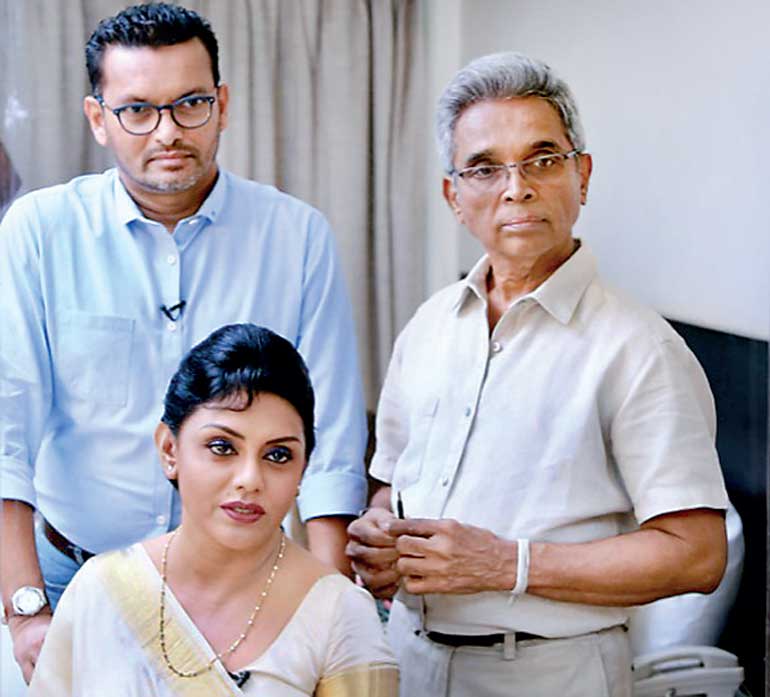 Kumar sings in Hindi and Yashoda speaks in French … all in an Anglo-Franco-Sinhala-Hindi fruit salad as the exquisite Yashoda Wimaladharma brings her simple grace and dignified charm to 'Anything But … with Kumar de Silva' this week as the show uploads at 13h on Friday 27 October on www.pulse.lk, Facebook, YouTube, and across all social media.

The celebrated and award-winning star speaks of her baby days at the Tiny Tots Montessori at Melbourne Avenue Bambalapitiya and then across Galle Road to school at St. Paul's Milagiriya.

Then to the University of Kelaniya where, as a victim of relentless ragging, she talks about the circumstances which led to her attempting a near-successful suicide bid, the devastating effect it had on her and her family, and, the slow, fatal effect it had on her father Prof. Ravilal Wimaladharma (then Dean of the Faculty of Humanities of the same university)

Leading lady of Sumitra Peries' soon-to-be-released 'Vaishnavee', (based on a story by Dr. Lester James Peries), Yashoda explains her acting techniques and all about 'consciously being unconscious' if one were to be a good and serious actor.

Celebrating her '28th birthday' (according to her) on Saturday 28 October, she is still a single girl ("and I'm very happy that way" she hastens to add), Yashoda carefully differentiates "being alone" and "being lonely" and says "my bridegroom is yet to be born"! 'Anything But … with Kumar de Silva' is presented weekly by Pulse, (the English Language Lifestyle arm of TV Derana). With the literally limitless flexibility by being on Digital, the show is always on … any day, anytime and anywhere!