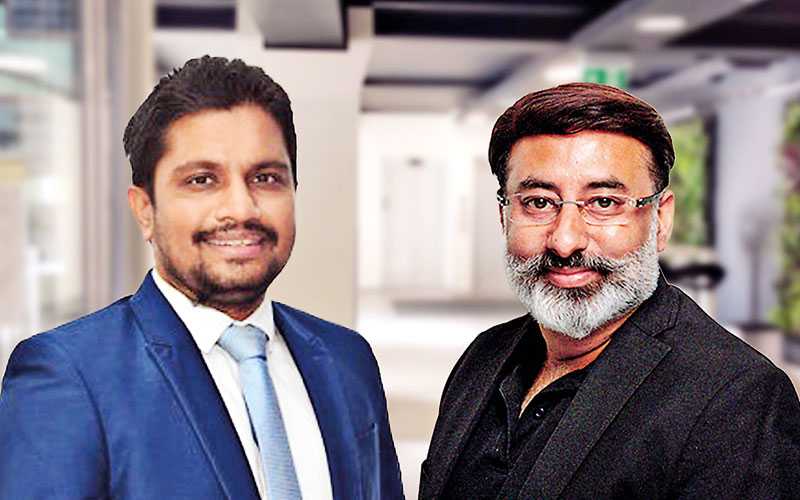 Evoke International Founding CEO/Director Lahiru Wickramasinghe and Hungama Digital Media COO Siddhartha Roy
---
Now available for streaming via Hungama Play
---
Sri Lanka's foremost entertainment brand that concentrates on delivery of value-added products and services to telecom operators, Evoke International Ltd. recently announced that it had acquired the exclusive Mobile licensing rights of legendary archivist Tissa

Nagodavithana's film collection.

The extensive catalogue of Sri Lankan movies spanning many decades will be available for streaming via South Asia's most popular streaming platform for music and movies, Hungama Play.

Commenting on the partnership, Founding CEO/Director Lahiru Wickramasinghe said: "As a homegrown company we are honoured to have obtained the exclusive rights to bring decades-worth of Sri Lankan movies, predominantly Sinhala, to your fingertips through this initiative. We hope this will serve to create a sense of admiration and interest for local cinema among youth."

Evoke's partnership with Hungama dates back to 2013. Since then, as the local partner, Evoke has facilitated thousands of Sri Lankans access to Hungama's elaborate portfolio that includes over 5,000 movies in various languages like English, Hindi, Tamil, Telugu, etc., 7,500+ hours of kids' content, 150,000+ short format videos across various categories like music, comedy, glamour, etc., in addition to original shows across various languages.

Hungama Digital Media COO Siddhartha Roy said: "We are glad to partner with Evoke and offer our users easy access to a wide range of Sri Lankan movies. We have constantly worked towards building a diverse library that is multilingual, multi-genre, multi-format and offers users a chance to explore both, global and local content. We are certain that the addition of local movies to our library will make the experience even more enriching for our users."

"The objective is to make Sri Lankan movies widely accessible to all from anywhere in the world," the CEO noted, adding: "Evoke recently celebrated 12 years of excellence in Sri Lanka and is planning to foray into other destinations in the foreseeable future. To provide a brief summary of what we do, Evoke is no run-of-the-mill 'agency' – we consider us to be a digital services provider that creates unique and engaging solutions to deliver optimum satisfaction and value for money."

Evoke offers a wide range of innovative, data-driven and customer-centric products with their 360 degree in-house development team. Some of their services include Mobile and Web Applications, WAP products, IVR and Voice services, SMSC, Content Aggregation, Content Production and Digital Media.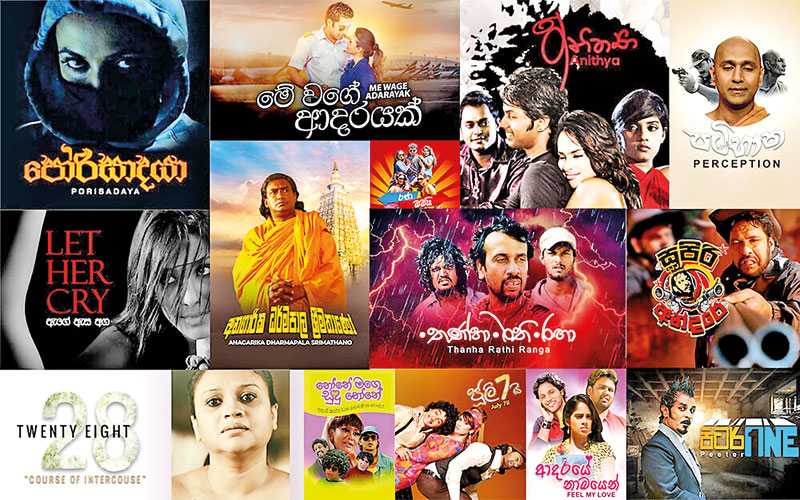 Films acquired from Tissa Nagodavithana archives
---