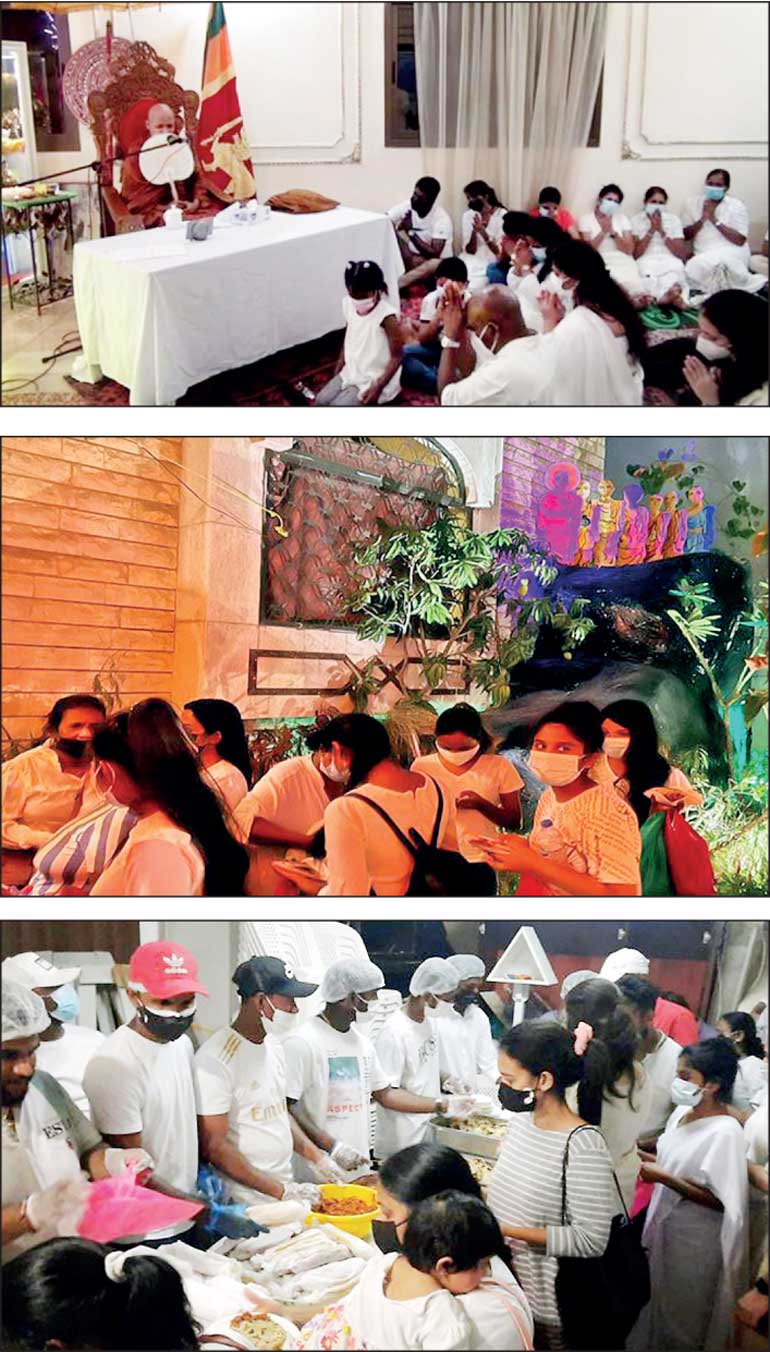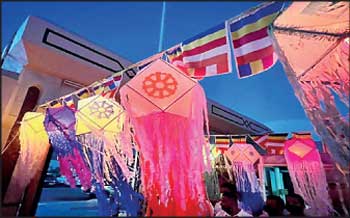 In commemoration of Poson Poya, the day that Buddhism was introduced to Sri Lanka by Arahat Mahinda Thero, the Embassy of Sri Lanka in the United Arab Emirates together with the Sri Lankan community celebrated Poson on 12 and 14 June at the Embassy premises with the participation of all the Sri Lankan community groups i.e., Buddhists, Hindus, Muslims and Catholics.

On 12 June, the uposatha seela program was conducted for Buddhist devotees by Ven. Bodhawala Priya Bharathi at the Embassy premises followed by dana (almsgiving). In the evening of 14 June, the program commenced with the Sambodhi Pooja, followed by a Dharma sermon conducted by Ven. Bodhawala Priya Bharathi.

Conducting the Dhamma sermon, Ven. Bodhawala Priya Bharathi highlighted the importance of Poson Poya, the day the noble philosophy of life, Buddhism, was bestowed to the nation by Arahat Maha Mahinda Thero. The importance of understanding the teachings of Buddhism and adhering to them at all times was emphasised. At the end of the sermon, the Thero invoked blessings upon all the participants, leaders of UAE as well as Sri Lanka, and its people. Ven. Thero also passed the merits to Sheikh Khalifa Bin Zayed Al Nahyan, former president of UAE who passed away recently.

With the intention of depicting the spirit of 'Poson', exactly as it is celebrated in Sri Lanka, a structure of 'Mihintale', was built by the staff in the Embassy premises for public viewing. The colourful decorations with lanterns, Buddhist flags and buntings at the Embassy premises enhanced the glory of the event. The visitors were also offered local food at the Dansala. The Poson celebrations were attended by over 400 visitors adhering to COVID regulations imposed by the UAE Government.