---
Text & Pix by Prasad

Abu Bakr

The renowned art education institute Cora Abraham Art Classes (CAAC), which has created a mark for itself as a non-profit making educational institute (as per the vision of its founder Cora Abrahams) dates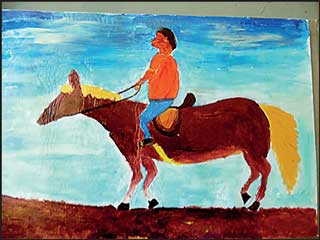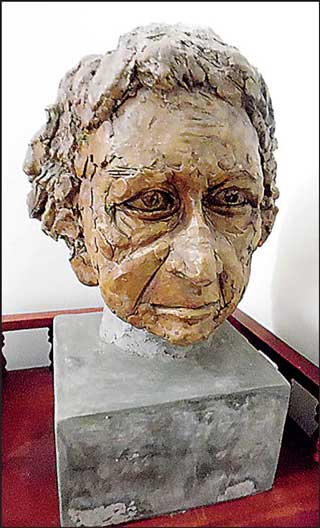 Founder Cora Abrahams
back to the early 1950s and was a source of inspiration to many adults who grew up to seek professional status in many academic spheres, having attended the reputed school as children during the last 40 years or earlier during the living years of Cora Abraham herself to seek her guidance, adhering to her motto 'education through art'.

The recognised children's art classes operates online today mostly owing to the repercussions it had to undergo owing to the long-term lockdown periods the country had to undergo in intervals during the past two years or so (as in case of many other schools and businesses in the country) and in the absence of conducting classes and losing a large number of its students and staff and loss of revenue (the art classes had a history of paying for itself purely through monthly revenue it collected as class fees through its student which covered for rental for its premises and staff salaries).

Mrs. A (as many of Mrs. Abraham's students and staff used to call her) was the only person who devotedly blended the technique of teaching art to children through which knowledge and educational learning was inculcated into the growing minds of children and young adults.

Cora Abraham Art Classes (initially known as Melbourne Art Classes during its earlier days during the '60s and '70s and was down Dickmans Road until it moved on to Lauries Road during the early '80s) later changed its name to Cora Abraham Art Classes in memory of its founder following her demise, the classes were always conducted by a group of some fine teachers who adhered to Mrs. A's theory of teaching children and leading them through the sphere of education while teaching them art.

It was a school which taught children the finer things in life through art education rather than merely teaching children the techniques of drawing and painting that promise and gave them the lead at securing themselves a place in society as a 'famous' artist 'one day'. In her view of education through art theory Mrs. A spread the message of moulding children to become responsible persons in society while cultivating good taste and becoming conscientious adults who lived amicably with people around them and also with themselves.

Today Cora Abraham Art Classes is looking out for a Good Samaritan who would be generous enough to make some space available – at least for the first few months – after which it can go back to operating by paying for itself as it did in the past. CAAC can be contacted via 0112587883 or 0771144269.

The pictures accompanying this article were taken at the exhibition to celebrate 70 years of the art classes and Mrs. A's vision, held at the J. D. A Perera Gallery on Horton Place in 2020 featuring the many works of children as well as young adults who are students of the Cora Abrahams Art Classes. They are proof of the wide range of creative talent that has been accumulated during their learning period and eagerly await the reopening of their beloved Cora Abraham Art Classes.