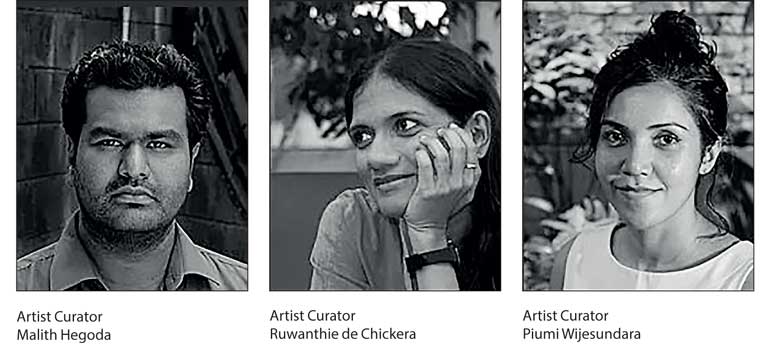 ---
The Children in Lockdown Arts Festival 2021, curated by Stages Theatre Group and supported by Kindernothilfe, is a virtual event that gathers together artists, children, and adults to reflect on the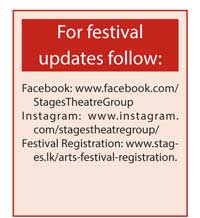 treatment and experiences of children in Sri Lanka during the COVID-19 pandemic.

The festival will showcase 20 commissioned artworks addressing the challenges faced by children during the pandemic and comprises three days of public screenings and live interactive digital sessions and a closing plenary for select artists.

These 20 artworks have been created by both child and adult artists. They include theatre performances, art installations, puppet shows, short-film screenings, and artist talks. Through the mentorship program, initiated with dedicated professional artists, the commissioned child artists received continuous personal guidance for their artwork.

All the artworks will be publicly released for the first time during the online sessions of the Children in Lockdown Arts Festival 2021 from 26-28 November.

The Children in Lockdown Arts Festival will also be a space for communities to meet, discuss, debate, and communicate on the issues faced by children during the pandemic. This will be done through talks, panel discussions, workshops, and forums led by children, adults, artists, and professionals working with children.

Further, the Festival offers a single point to gather reflections from children all over Sri Lanka on their experiences of the pandemic through the open-source digital arts exhibition component of the Festival, curated by 19-year old Acsah Kulasingham and Amani Naeemullah, which will showcase submissions from children island-wide under the age of 19 in Sri Lanka.

In order to ensure maximum accessibility and participation of children and communities island-wide, all digital interactive sessions will be facilitated in Sinhala, Tamil, English and Sign Language.

The festival artworks are curated by Ruwanthie de Chickera and Malith Hegoda, while the festival is overseen by Festival Director Piumi Wijesundara. The festival partners are Kindernothilfe, the Goethe institute Colombo, the German Embassy, the Oneness Center, the Lionel Wendt and Music Matters.

The Children in Lockdown Arts Festival is an open online event, with free admittance, suitable for all audiences.

To register and be part of the exciting events coming up, log on to www.stages.lk/arts-festival.