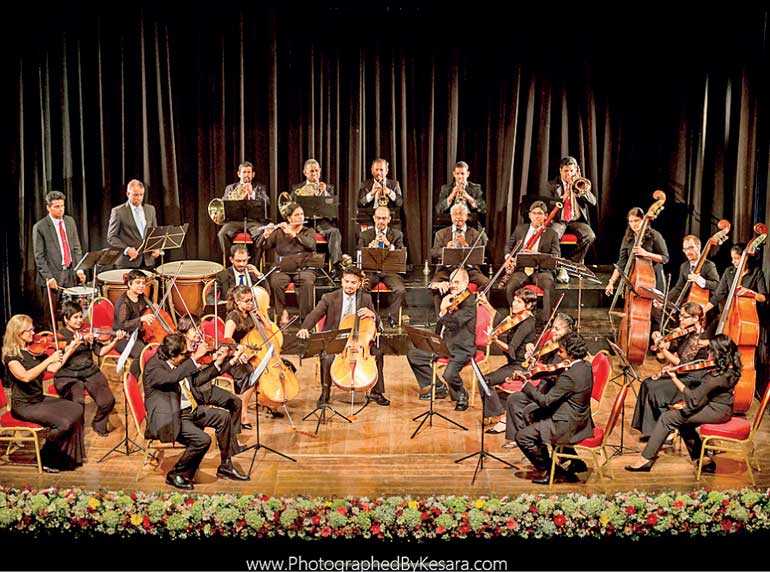 The Chamber Music Society of Colombo (CMSC) has been awarded a special cultural grant from the Embassy of the People's Republic of China in Sri Lanka in support of the society's educational and concert programs for 2019.

Founder/Artistic Director Lakshman Joseph de Saram said: "The much appreciated and valued Chinese Embassy cultural grant is yet another powerful endorsement of who we are and what we do. The Grant also demonstrates the sincerity of the Chinese Government's interest in the future of the professional performing arts in Sri Lanka.

"Our artistic integrity with focused goals and established self-set benchmarks lends confidence to our donors and supporters. It is not by chance that the CMSC attracts the wealthiest patrons of art in the country, it is not luck that the CMSC along with its Premier Sponsor, Fairway Holdings, was the first to establish the most significant long-term financial partnership of the arts in the country; it is solely because of the clarity of our vision, who we are, who we associate with, what we do, and how we do it."

The CMSC is a registered not-for-profit arts organisation based in Colombo that strives to create art through the process of music in a way that is relevant, challenging, inspiring and rejuvenating for all engaged, to mould the environment and infrastructure of the performing arts in the fast-changing cultural landscape of Sri Lanka. Since formal incorporation, the Chamber Music Society has operated in all years without a single operating deficit.

The CMSC owes its success thus far largely to the commitment and hard work of its musicians, attracting the best in the country. It is also grateful to its generous Premier Sponsor Hemaka de Alwis of Fairway Holdings, Mohan Tissanayagam and members of the elite Chairman›s Circle, concert sponsors, Charter benefactors, Board of Patrons and Creative Partner The Goethe-Institute in Colombo for material and moral support extended in a spirit of true partnership in pursuit of shared goals.

The 2018/19 concert season sees the CMSC celebrate its 10th anniversary.