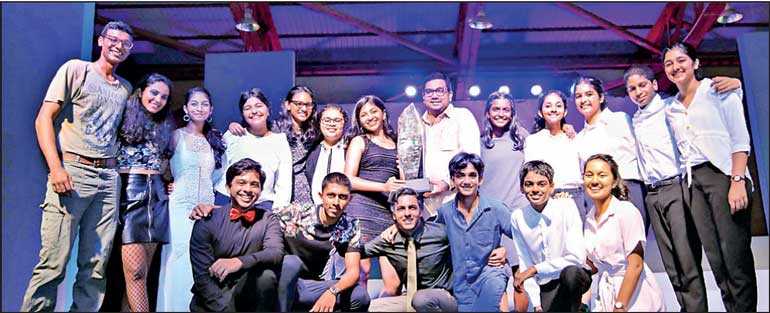 Cast of Topaz House, the winners of the competition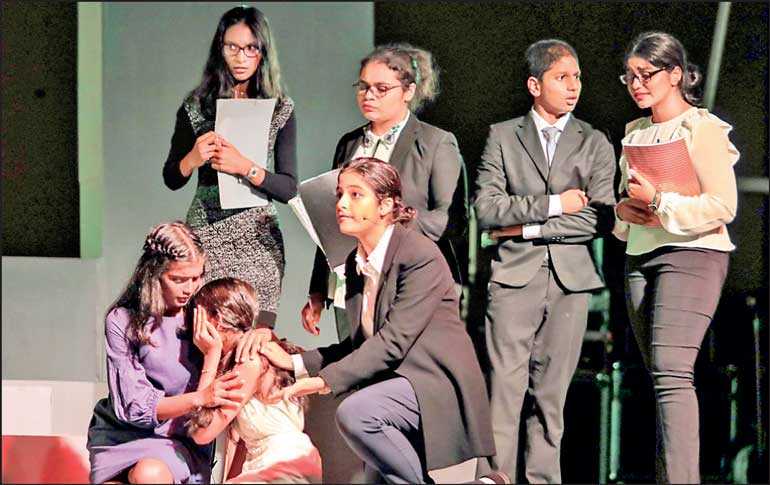 Scene of Othello the winning drama
---
The inter-house drama competition of Asian International School was held at the Viharamahadevi Amphitheatre on Saturday 8 February at 6:45 p.m. This year's theme was Shakespeare and the four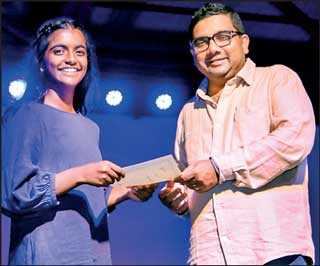 Best Supporting Female portrayal was awarded to Tehani Dodanwela by the Principal of Asian International School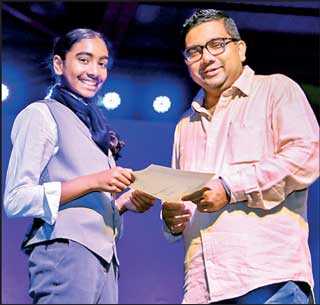 Best Supporting Male portrayal was awarded to Tashiyana Devarajan by the Principal of Asian International School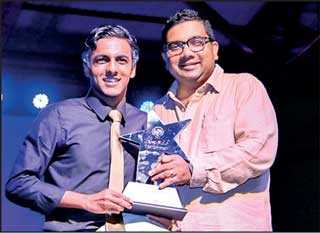 Nismath Thasleem carried away the trophy for Best Male portrayal from the Principal of Asian International School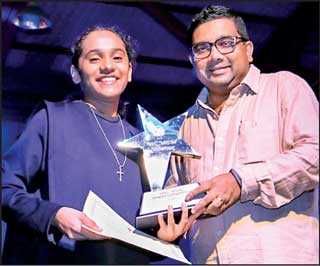 Shria Nair receiving the trophy for Best Female portrayal by the Principal of Asian International School
houses performed excerpts from The Merchant of Venice, Measure for Measure, Othello and Macbeth.

The award for the Best Supporting Male portrayal was won by Tashiyana Devarajan while the Best Supporting Female portrayal award was taken by Tehani Dodanwela.

Nizmath Thasleem carried away the trophy for Best Male portrayal for his role as Othello. This is the second occasion that Nizmath has been adjudged the Best Actor at the AIS inter-house drama competition.

The trophy for the Best Female Portrayal was won by Shria Nair for her role as Isabella in Measure for Measure.

Topaz House was the overall winner with Othello.

The judges for the evening were Sashane Perera, Shanuki de Alwis and Jake Oorloff.

It was a very exciting evening attended by an enthusiastic audience of students, parents and friends. The level of interest demonstrated by the students is a testimony to the proud tradition of high quality drama and theatre at AIS.