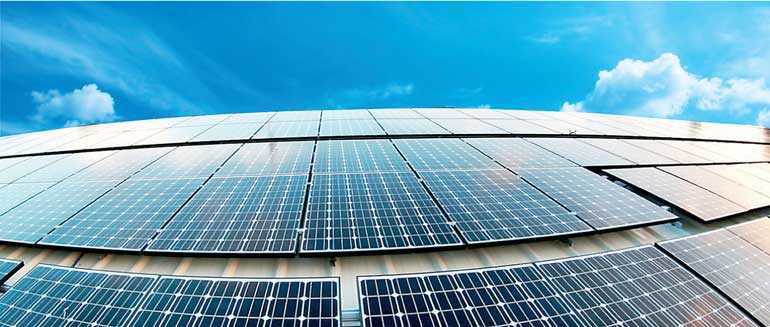 Having explored the idea of alternative energy sources to achieve energy independence in the previous article, this week we take a look at the technologies that will support our journey towards becoming self-sufficient energy consumers in the future.

Sri Lanka's solar power market has grown considerably across the country during the last decade. With over 300 solar solution providers established in the country, and substantial financing facilities have improved the energy source's competitiveness, driven by Government backing and subsidies. Unreliable grid power along with the high cost of diesel generators and emergency power plants saw the launch of Sri Lanka's public power-generating program – Surya Bala Sangramaya (SBS) in 2016, setting in motion a much anticipated paradigm shift in Sri Lanka's energy landscape.

For the Sri Lankan consumer, energy independence begins right at home, and solar energy has been the most sensible alternative. Advances in technology resulting in improved energy productivity at lower costs have made solar a more attractive and accessible investment. Now, with a strong drive for renewable energy innovation and growth in Sri Lanka and across the world, self-sufficient solar energy units at home are fast becoming a reality. However pricing, productivity and responsible policy-making will continue to be the key-drivers in Sri Lanka's solar transition. The second step towards total energy independence depends on the individual's access to mobility. In Sri Lanka, pioneering solar solutions providers such as JLanka Technologies are investing in alternative homegrown technologies not only in smart energy, but also in the field of electric transportation. Eliminating fuel costs, environmental stewardship and most importantly, energy independence are compelling reasons as to why your next vehicle should be an electric one. By pairing your solar system at home with an electric vehicle, you can become energy independent and produce free electricity from the sun to power your car, instead of being victim to the fluctuating fuel prices in Sri Lanka.

JLanka also understood that in order to enable the use of EVs, a strong network of support services was also required. This led to the launch of GoEV – a smart Electric Vehicle (EV) charging platform that offers multiple services and benefits for the rapidly growing number of EV owners in Sri Lanka. The range of features include an online monitoring system, online payments, charging station locator, SMS alerts, 24x7 support and much more, with a fully functioning mobile app. The GoEV solutions platform also offers a range of chargers for potential EV owners as well as entrepreneurs who are looking at owning charging stations to meet the growing demand of facilities for EVs. At present, GoEV has four charging stations located in Maradana, Battaramulla, Kalalgolgoda, Kelaniya and Galanigama with the chargers manufactured by JLanka.

So yes, the future is electric, but it is also imperative to be aware of the rapid pace of evolution within the energy industry across the globe. Investing in alternative renewable energy solutions should always come with the guarantee of compatibility with future advancements. So as transitioning energy consumers, we must also look for solutions that are future proof, and technologies that are globally benchmarked at the point of making the investment.

The third step towards total energy self-sufficiency is the promise of grid independence, which can be realised with the possibility of storing harvested energy. Energy storage is an area that is undergoing major research and development across the world right now.