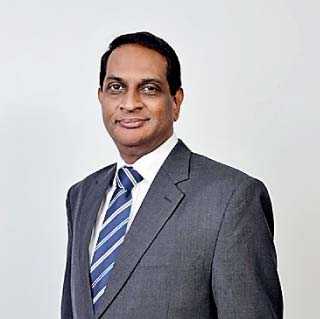 NDBIB CEO Darshan Perera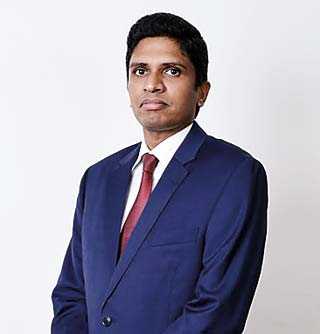 NDBIB Chief Corporate Advisory Officer Nilendra Weerasinghe
---
NDB Investment Bank (NDBIB) continued to lead and facilitate strategic Mergers and Acquisition (M&A) transactions in Sri Lanka this year as well with the recently concluded divestiture of the hydropower assets of Sunshine Energy Ltd. to Aitken Spence PLC.

NDBIB acted as the exclusive sell side advisor to the divesting shareholders of Waltrim Energy Ltd. (WEL) which included Sunshine Energy, the renewable energy arm of Sunshine Holdings PLC and its co-investors.

NDBIB CEO Darshan Perera stated: "Our focus when in it comes to M&A is to make sure our clients receive best-in-class financial advisory services to achieve their strategic goals. This facilitates our clients to grow, reorient themselves and consolidate their business operations to better create shareholder value."

WEL consists of three mini hydropower plants with a total installed capacity of 6.6 MW and was transacted at an enterprise value of Rs. 1.5 b. NDBIB executed the transaction via a multi-staged process carefully designed to establish the objectives and sensitivities of divesting shareholders and ensure focused efforts in investor screening.

NDBIB carried out pre-transaction preparation including business due diligence, financial forecasting and valuations, and was able to garner healthy interest from both local and foreign investors covering both strategic and financial sponsors.

NDBIB's Chief Corporate Advisory Officer Nilendra Weerasinghe commented: "We see significant levels of activity in the M&A space with the low interest rate environment boosting asset valuations. Renewable energy and agriculture have emerged as top two areas attracting M&A interest and we hope to close many more transactions soon."

NDBIB coordinated and assisted SEL in facilitating the legal, financial and tax due diligence carried out by Aitken Spence and other shortlisted investors despite interruptions from COVID-19 related lockdowns that prevailed during the execution of the transaction. NDBIB also played the lead role in negotiations with Aitken Spence and other shortlisted investors to arrive at the most favorable terms for SEL in order to successfully close the transaction.

Sunshine Holdings PLC has grown to become one of Sri Lanka's most respected conglomerates with interests in healthcare, consumer goods, agribusiness and renewable energy. The divestiture enabled SEL to restructure its renewable energy portfolio, allowing the company to monetise its hydropower investments for the purpose of redeploying into other forms of renewable energy to create value to its shareholders.

This transaction comes hot on the heels of Sunshine Holdings' acquisition of Daintee Ltd., the market leader in the confectionery space, enhancing its footprint in the consumer sector. NDBIB acted as the exclusive financial advisors to the divesting shareholders of Daintee.

Aitken Spence emerged as the successful bidder in a highly competitive M&A process, particularly given its strategic fit and existing presence in the renewable energy space, with the acquisition diversifying its energy sector portfolio.

NDBIB maintains an unrivalled market position in M&A activity and capital raising in Sri Lanka and Maldives, whilst witnessing heightened levels of activity in its investment banking operation in Bangladesh as well. NDBIB expects 2021 to be a year where record levels of activity could be witnessed both on the equity and capital raising fronts, thereby assisting clients to achieve growth and deliver value to their shareholders.

NDBIB is the investment banking subsidiary of NDB Capital Holdings, the largest full service investment banking group in the country holding a complementary business portfolio consisting of fee based and fund based investment banking, wealth management, private equity and stock broking.

NDB Capital Holdings is a subsidiary of National Development Bank PLC, one of the fastest growing banks in Sri Lanka, which was awarded as the 'Bank of the Year, Sri Lanka' by The Banker Magazine of UK and also the 'Best Bank in Sri Lanka' by Global Finance Magazine of USA. NDBIB has maintained market leadership in equity capital markets, debt capital markets and M&A advisory with a constant quest for innovation and the highest quality of service delivery.