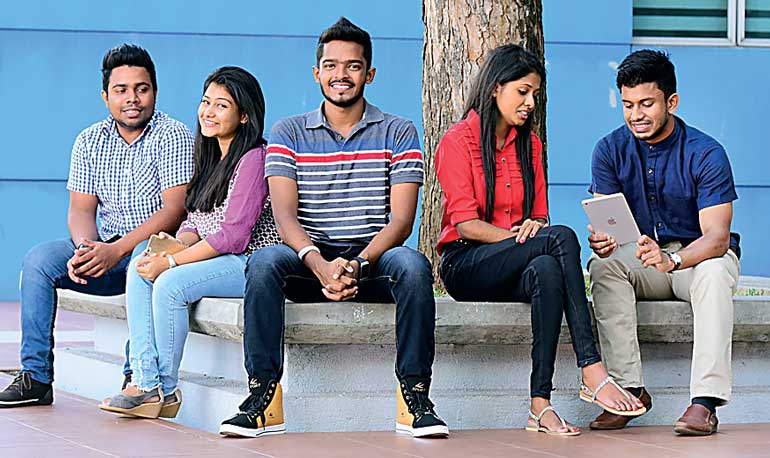 SLIIT, the leading degree awarding institute in the fields of IT, Business and Engineering has commenced enrolment of students to undergraduate degree programs for the 2016/2017 academic year. "We are committed to disseminate knowledge, foster and promote innovation and produce world class professionals. We place great emphasis on the quality of our education and our graduates. Our Bachelor's Degree programs offer many academic pathways for students. Students studying towards the degree, after two years, can also earn a Higher National Diploma which is designed to meet industry requirements. All the programs we offer are industry oriented, which provide students with an insight to the industry," commented SLIIT President and CEO Prof. Lalith Gamage. The four year, BSc (Hons) in Information Technology Degree (accredited by the IET) offers specialisations in Information Technology, Information Systems Engineering, Software Engineering, Interactive Media, Cyber Security and Computer Systems and Network Engineering.
The three year, BSc in Information Technology Degree offers specialisations in Information Te c h n o l o g y a n d Interactive Multimedia. T he f o u r y e a r Bachelor of Business Administration – BBA (Hons) Degree offers specialisations in Human Capital Management, Accounting and Finance, Marketing Management, Logistics and Supply Chain Management and Business Analytics. Students interested in pursuing a career in Engineering have the option of obtaining a four year B.Sc. Engineering (Hons) degree in the following areas; Civil, Mechanical, Mechatronics, Material, Electrical and Electronic Engineering. T h e s e d e g r e e s are offered by SLIIT as approved by the University Grants Commission under the Universities Act.
SLIIT is also a member of the Association of Commonwealth Unive r s i t i e s a n d I n t e r n a t i o n a l A s s o c i a t i o n o f Universities (IAU). The closing date for applications is on 23 September. Following which, the aptitude test will take place on 9 October at all SLIIT campuses and centres. Students can obtain an application form at any one of the SLIIT established centres or campuses. Further information can be obtained via www. sliit.lk.