SLIIT Institute
---
The Faculty of Humanities and Sciences of SLIIT proudly hosted its annual 'SLIIT International Conference on Advancements in Sciences & Humanities' (SICASH 2021), for the second consecutive year recently as a virtual event. SICASH is a platform for both renowned and emerging scholars from local and international academia, to showcase their subject-specific and multidisciplinary research in the Natural and Social Sciences.

Organised under the theme 'Research for the Betterment of Humanity', this year's conference featured seven tracks, namely, Law, Education, Natural Sciences, Mathematics and Statistics, English Language and Literature, Nursing, and Psychology.

Despite its recent origins, SICASH has generated a significant interest in the research community with a large number of researchers submitting papers for presentation at the conference. The papers submitted to the conference were subject to stringent review by a panel of over 150 discipline experts to maintain quality and only papers of the highest standard were selected for presentation. SICASH 2021 featured 89 peer reviewed paper presentations, with participants engaging in vibrant discussion and dialogue, exchanging knowledge with researchers from academic institutions and think tanks, practitioners and professionals.

The conference was graced by four eminent keynote speakers who delivered insightful and stimulating keynote addresses on topics from different disciplines highlighting the truly multi-disciplinary nature of SICASH; Prof. Siri Gamage, Adjunct Associate Professor from the Western Sydney University, who delivered his keynote address on 'Knowledge Construction through Education and Research: Decolonial Perspective for the Global South'; Prof. James Cochran from the University of Alabama who elaborated on the 'The Difficulties of Data Collection under Extreme Conditions'; Dr. Bimali Indrarathne of the University of York, United Kingdom, who spoke on 'Underrepresentation of non-WEIRD communities in language science research and making research findings widely accessible' and Prof. Jeanne Marecek, of Swarthmore College, USA who delivered her speech on 'A Short History of the Future: Sri Lankan Psychology Comes of Age'.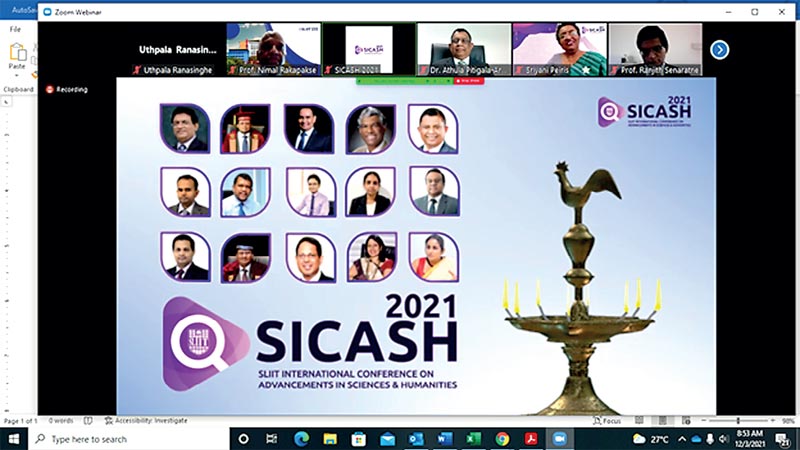 Attendees of the SICASH 2021 event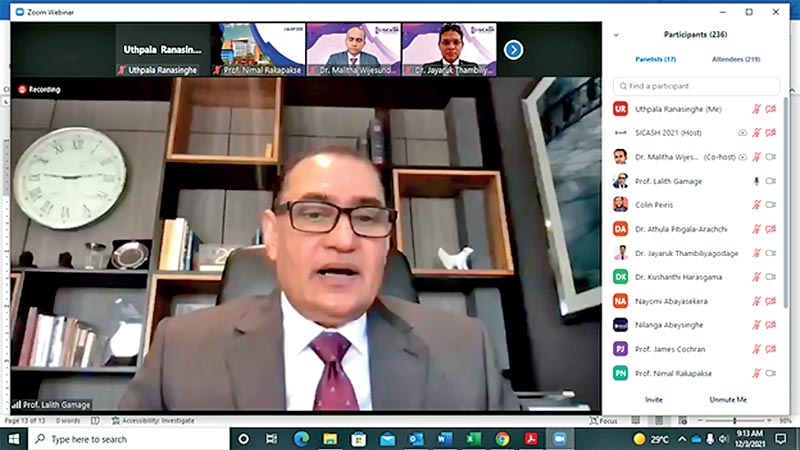 SLIIT Vice Chancellor/CEO Prof. Lalith Gamage
---