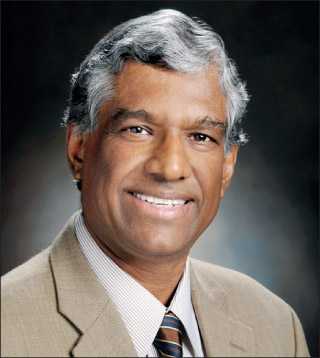 SLIIT Deputy Vice-Chancellor (Academic) Prof. Nimal Rajapakse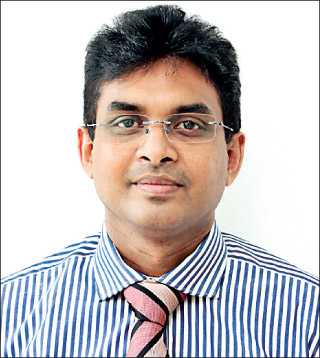 Course Director Dr. Malika Perera
---
SLIIT and the Finite Element Analysis and Simulation (FEAS) Centre recognised professionals who completed the Finite Elements for Mechanical Engineers Course – Basic Level by hosting an online awards ceremony recently.

Finite Element Analysis (FEA) is one of the major computer-aided engineering tools. The course introduced the finite element method to develop the knowledge and hands-on skills necessary to carry out strength and modal analysis.

Understanding the importance of FEA as a powerful and widely used technique, the course was mainly designed for engineers who work in the rubber industry to further develop their products based on international standards.

The certificate course was conducted by the FEAS Centre and delivered by SLIIT's Bentley CAE Research Unit, Faculty of Engineering. This unit was formed under the leadership of Dr. Malika Perera, who has a wealth of international expertise in FEA, including work experience at Bentley Motors Ltd, UK. The Bentley CAE Research Unit mainly served Bentley Motors Ltd, UK in their FE, Comfort, vehicle handling and vehicle dynamics analysis.

FEAS Centre is a joint collaborative project between the Rubber Research Institute (RRI) and the Plastics and Rubber Institute (PRISL) as the 20th project of the National Rubber Master Plan.

The ownership of the FEAS Centre is jointly held by the RRI and PRISL/SLAMERP.

The centre began operations in 2018 October and now recognised as the dedicated centre for FEA for local industries, mainly in the rubber and the plastics sectors. The FEAS Centre is also responsible for conducting training in FEA for local industries.

Inaugurating the awards ceremony, Course Director Dr. Malika Perera welcomed all participants. This was followed by introductory speeches by SLIIT Chairman Prof. Lakshman Ratnayake and PRISL President Kaushal Rajapaksa.

Certificates and awards were then presented to participants who had completed the course. Concluding the event, Rubber Research Institute Deputy Director Dr. Susantha Siriwardane delivered the vote of thanks. The ceremony was also attended by senior management from both FEAS Centre, SLIIT and office bearers of PRISL.

SLIIT Deputy Vice-Chancellor (Academic) Prof. Nimal Rajapakse said, "The completion of FEA course and awarding certificates is a milestone event for SLIIT. Our international expertise through the in-house Bentley CAE Research Unit under the guidance of Dr. Malika Perera ensures that our collaboration with the RRI and involvement in the FEAS Centre contributes to the development of vital local industries and the economy."

The course content included, FEA basics, introduction to a range of concepts relating to FEA and FEA for real-world applications. Students were also able to bring in their own industry problems to use during the course project. The course duration was 40 hours and conducted at the Faculty of Engineering, SLIIT Malabe Campus.