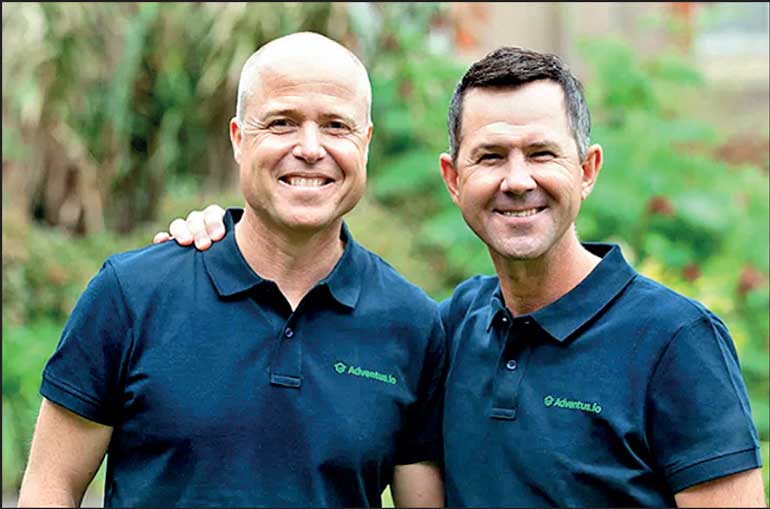 Ricky Ponting with Adventus.io CEO and Co-Founder Ryan Trainor
---
Adventus.io recently announced a key partnership with legendary Australian cricketer, coach, and commentator Ricky Ponting AO.

"With more than 220 victories in 324 matches, Ricky Ponting is one of Australia's greatest cricketers. Now he's joining forces with Adventus.io to help education recruiters and institutions set students on the right course," the company said.

Every year worldwide, over 1 million students seek guidance to leave their homes behind and leap into the unknown, making one of the most important and expensive decisions of their lives. Through cricket, coaching, and mentorship, Ricky knows how to uncover young people's strengths.

"Receiving an education shouldn't be a privilege, it should be a right," Ricky said. "That's why I'm proud to partner with Adventus.io: they're levelling the playing field by connecting institutions and recruiters through a platform that powers opportunities in international student recruitment."

Ricky is deeply entwined in the sporting history of the South Asia region, and 80% of international student growth by 2025 is expected to come from Asian countries.

Through this partnership, Ricky Ponting will help institutions and recruitment agents support their students in making their mark on the world.

"Ricky understands the impact that education can have on the world, and on the lives of students. This fits with the Adventus.io vision: it's more than just education, it's the start of a new journey," said Adventus.io CEO and Co-founder Ryan Trainor.

"Our first goal in this multi-year partnership between Adventus.io and Ricky Ponting is to help support rebuilding 'Brand Australia' and strengthen Australia's reputation as a destination of choice for international students. It's the first step in helping Australian institutions rebuild their student pipeline and reclaim their position as a destination of choice for students from all around the world," he added.