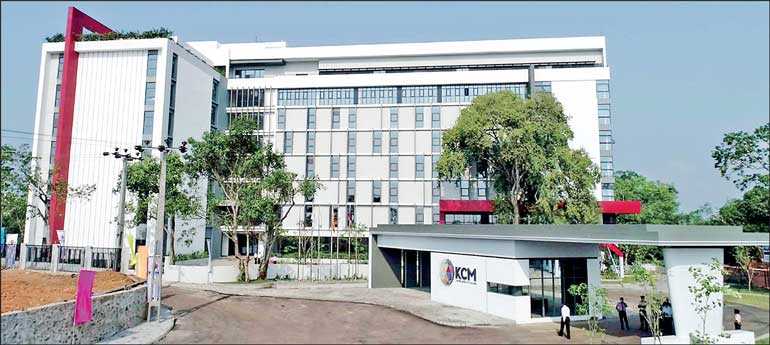 A city within a city with everything in close proximity
---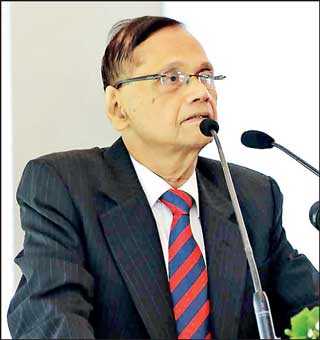 Chief Guest Prof. G.L. Peiris addressing the gathering
---
The first stage of Knowledge City Malabe (KCM) by Access Residencies and Foresight Engineering Ltd., was ceremonially declared open by the Minister of Education, Prof. G.L. Peiris on 10 April.


KCM is set to be a city within a city, which offers everything a person needs in close proximity, with over 50% of the space dedicated for education and education-related activities.

The first building is a seven-floor, 150,000 Sq. Ft facility initially housing up to 3,200 students of the Horizon Campus – a non-state university recognised by the University Grants Commission (UGC) and the Ministry of Higher Education; as well as Spark Academy, which will occupy the sixth floor and develop top talent for the IT industry. The campus will comprise of six high tech computer labs, three science labs, libraries, cafes, a rooftop lounge as well as an ultramodern state-of-the-art auditorium with a seating capacity of 400.

Speaking at the launch, Minister of Education, Prof. G.L. Peiris, who explained that the Ministry was currently in the process of engaging all stakeholders to upgrade curricula with relevance to social priorities, lauded the efforts of KCM towards the education for young Sri Lankans.

"What KCM is doing, addresses all the relevant issues in higher education. The choice of disciplines at Horizon Campus is directly relevant to the needs of the Sri Lankan economy as it grows. They are making every effort to ensure that products of the system are people who have received training in the fields in demand for employment by identifying demands of the marketplace and delivering courses structured to market needs.

"You are enhancing the value and acceptance of qualifications conferred on students in two ways. One is the link with foreign universities, which ensures studies are not delivered in isolation but in partnership with the international tertiary education system. Secondly, the links that feed into and benefit from connections to the industrial sector, guaranteeing employability," he said.

An initiative by Foresight Engineering in collaboration with Access Residencies, KCM – situated just 45 minutes from Colombo – envisages to offer city living and unmatched convenience and quality of life; universities offering a comprehensive range of local and foreign degree programs from top institutes, leading retailers, banks and medical facility providers, and high end work spaces for companies, guaranteeing an all-inclusive living experience within 28 acres of land surrounded by the luscious greenery of Malabe, on completion, which is estimated to take six years.

"KCM gives certainty to the promise of an integrated city within a city with education as its core focus, creating an oasis of learning and living for our discerning residents. Even as we develop KCM towards completion, our first priority was establishing its rightful place in the education sector, and we are happy of the move of the Horizon Campus, which will bring in over 3,200 students to the very first building within the campus premises.

"Two other buildings will also be completed within the campus premises extending world class education to over 10,000 students with over 1,000 student accommodation facilities. Parallel to this, our development in the residential and office complexes and retail and leisure sections are ongoing and promise to be the first-of-its kind in Sri Lanka," stated KCM Director Ayesh Fernando.

The KCM master project with an investment of Rs. 7 Billion will be a city within a city; including a campus with world class universities, student accommodation, modern commercial office towers, 65 modern individual houses, a residential complex with a mixed development zone, a Keells Supermarket, a Hatton National Bank Branch, Ninewells 24-hour Medical Center, a food court, bowling alley, cinema, coffee shops, restaurants, more retail businesses and recreational facilities.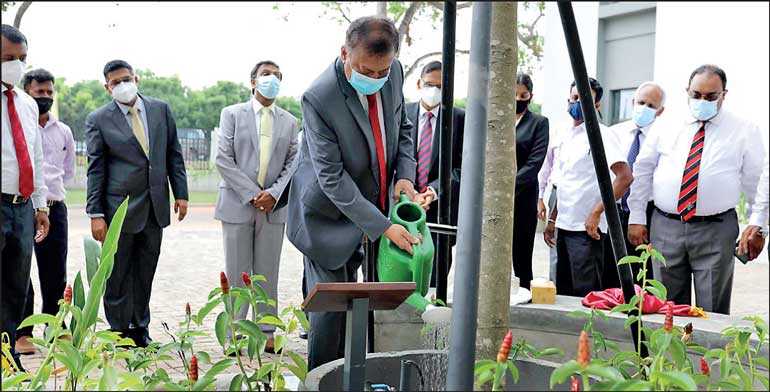 Access Group Chairman Sumal Perera planting a tree at the KCM premises to mark his 63rd Birthday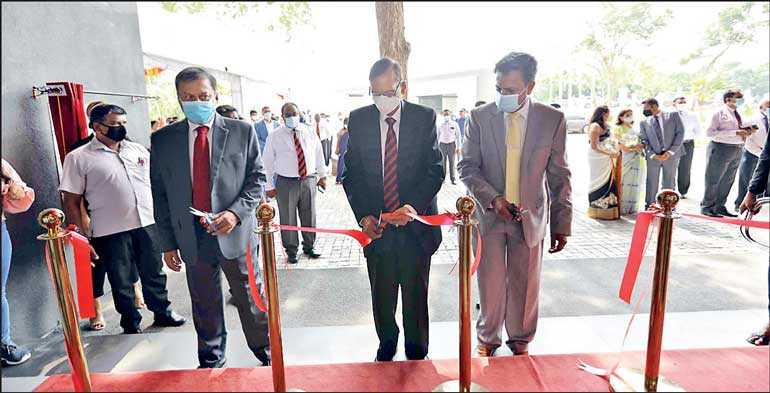 Chief Guest Prof. G.L. Peiris, Access Group Chairman Sumal Perera and Horizon Campus Chairman Upul Dadanagama officially opening the building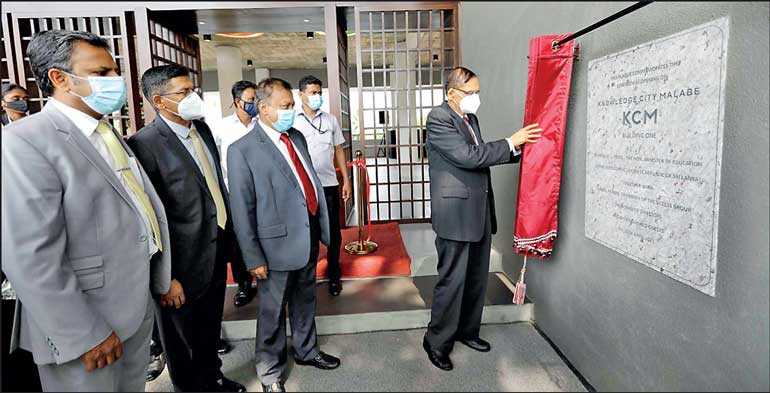 Chief Guest Prof. G.L. Peiris unveiling the commemorative plaque at KCM
---