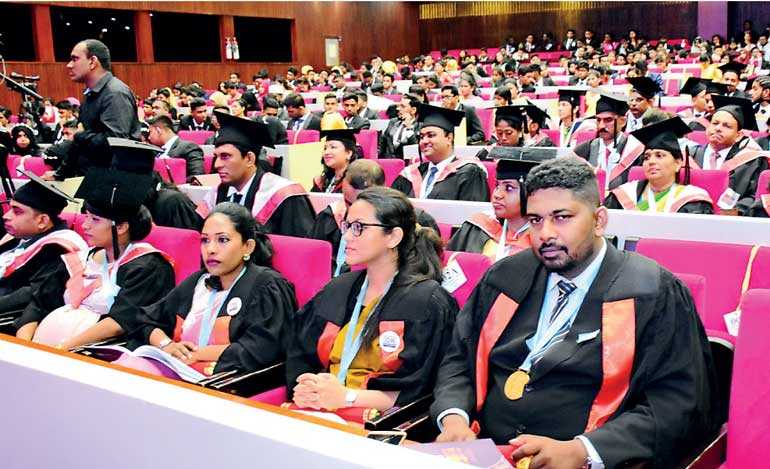 IDM College of Legal Studies has joined hands with Buckinghamshire New University to offer a world-class law degree program for students who sat for the GCE/GCSE Advanced Level examination in 2018.

This special degree program consists of three academic years and it is an internal degree awarded by the world's 26th ranked prestigious Buckinghamshire New University UK.

IDM Nations Campus held its annual convocation for 2018 at Bandaranaike Memorial International Conference Hall for 53 LLB graduates who have received international awards and certificates for their higher achievements and successful degree completions.

The specialty of this internationally-recognised full degree program is that the entire program is approved by the incorporated Council of Legal Education - Sri Lanka Law College and successful completion of the full degree allows students to find direct entry to Sri Lanka Law College.

A well-reputed lecture panel with industry experience guarantees the on-time completion of the three academic years and IDM College of Legal Studies has introduced the most affordable payment schemes to suit all income levels to grant a better higher education service to the whole nation.

IDM College of Legal Studies wishes all success to students completing GCE/GCSE Advanced Level in 2018 and welcomes freshers to its new academic year which starts in September.