When ICON Business School Ltd. launched back in January 2018, it was founded on the vision and mission of a few select leading ACCA lecturers in Sri Lanka, and focused on one goal, to become the preferred ACCA delivery centre in the country and the market leader for ACCA by the end of 2020.
This ambitious task was achieved with a culmination of two fronts. The first, being a strong focus on acquiring the strongest panel of qualified and experienced ACCA lecturers, who were arguably some of the best practitioners of their subjects in the country. The panel at ICON consists of a unique mix of top university graduates, corporate gurus, master's graduates and qualified corporate professionals who have reached the pinnacle of marketing, law, tax and finance qualifications respectively.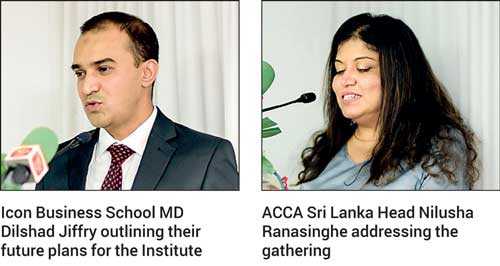 Other definite positives that have contributed to the almost overnight success of ICON in the ACCA market have been their attention to student retention and a strong partnership with ACCA Sri Lankan office to provide ICON students with the absolute best in-house facilities, premium membership perks, latest syllabus and reading resources, dedicated online exam practice sessions, designated virtual computer examination facility, quick syllabus coverage and dedicated revision classes.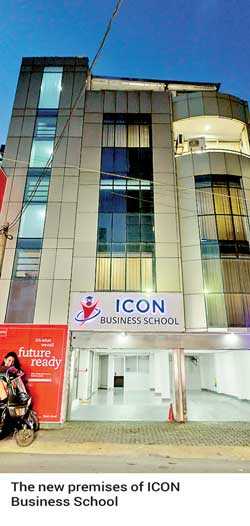 This single minded approach to success has drawn rich dividend in the form of ICON registering 750 students for the 2018 term thereby contributing strongly to establishing ICON Business School as a premier delivery partner for ACCA in Sri Lanka, all within the first 12 months of operations.

With this unprecedented growth and success, ICON have now embarked on expanding to a brand new premises. The new address of No. 19, Deal Place, Colombo 3, is conveniently located in the heart of Colombo. The new complex boasts a heightened student experiences such as a dedicated classroom facility, with a seating capacity for over 1,500 students. The new building was launched on 3 September amidst a gathering of prominent academic, corporate and finance professionals from Sri Lanka and the United Kingdom.

ACCA for Sri Lanka and Maldives Head Nilusha Ranasinghe stated, "From the beginning, ICON's learning and development strategy has indicated that they were well structured to successfully provide for the needs of its students. It is also of major significance to achieve in gaining 750 students during their first year of operation and we congratulate them on this achievement. We are confident that they will be a valued learning provider for ACCA in the coming years."