Amana Bank Manager Corporate Communications and Marketing Azim Rali, CFO Ali Wahid, EDEX EXPO 2020 Project Chairman Niroshan Dharmakantha, Nenepahana Director Rasika Galappaththy, Nenapahana Asst. Director (Procurement and Logistics) Maznavi Rumy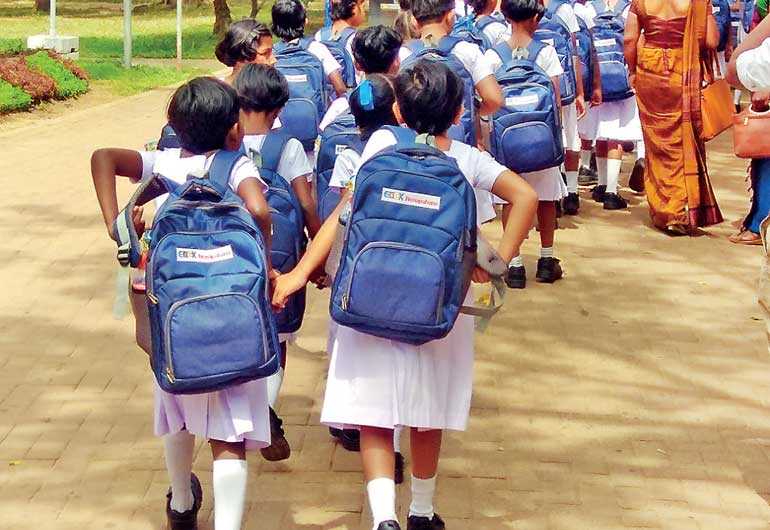 EDEX Nenapahana – the CSR arm of Royal College Union Colombo, has organised an event on 18 January 2020 at BMICH to distribute school essentials and study material to 100 selected students from two schools, coinciding with EDEX Expo 2020. Organised for the second consecutive year, at this event, the selected students will be presented with a complete schooling pack, which includes a school bag with related stationary as well as footwear.
Amãna Bank PLC has come forward as the Principal Sponsor of this noteworthy initiative. Amãna Bank is the country's first and only Licensed Commercial Bank to operate in complete harmony with the globally growing non-interest based people friendly banking model. Over the years Amãna Bank has supported many community outreach programs, with its flagship project Amãna Bank Orphan Care being highly venerated.

In addition to the children's schooling packs, stock of library books are also to be handed over to the invited schools at the event, meeting a long felt need.

This year's event will also create a lifetime opportunity for these students to meet and engage with the well-known, award-winning artist Visharadha Edward Jayakody, who is also expected to perform and conduct a session to guide, advise and motivate the students.

The ceremony will also see the recognition of the winners of EDEX Sithuwam, an all-island school art competition involving over 5,000 schools. This year the competition received 22,000 entries from children across the country; of which the selected 250 paintings will be showcased at the venue alongside the aforesaid event.

In their quest to harness equitable access and opportunities for education, EDEX Nenapahana has played a commendable role by reaching out to over 130 schools in 20 districts across the country, throughout their journey spanning for over eight years; with many more engagements planned for the future.

Education is a basic human right and is also the most powerful means of overcoming poverty. Since its inception in 2012. EDEX Nenapahana has been a past pupils' fraternity which is dedicated to the course of providing the necessary support and guidance to students from marginalised and deprived backgrounds across the country.