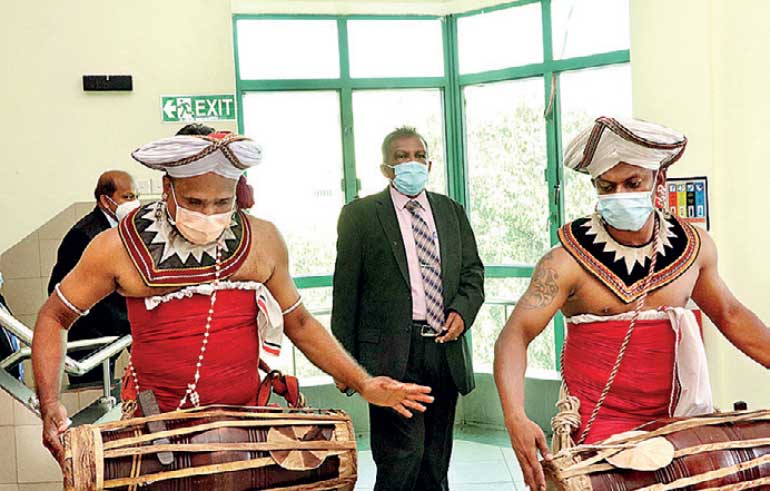 Welcoming the Chief Guest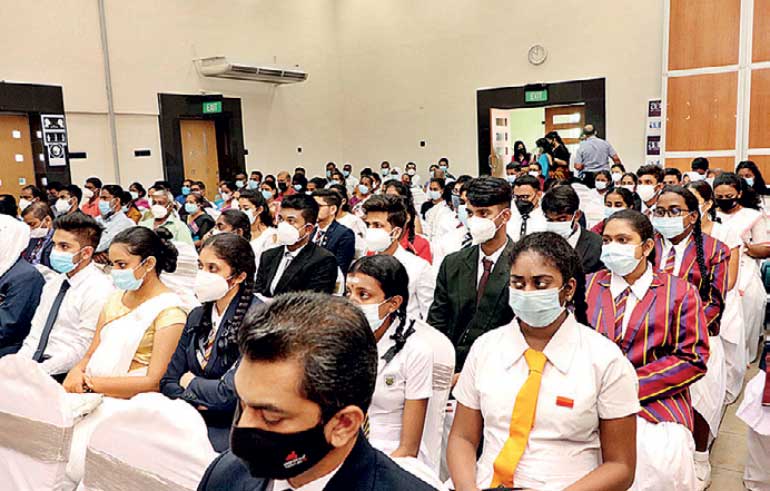 Students at the event
---
AAT CEO Tishanga Kumarasinghe delivering his speech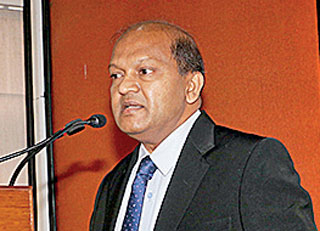 AAT President Russel Fonseka delivering his speech
---
The students who performed exceptionally well at the Association of Accounting Technicians of Sri Lanka (AAT) examinations in July 2020, January 2021 and July 2021 were awarded by AAT Sri Lanka at a special prize winners' ceremony held at the AAT head office. More than 73 students were awarded island-wide and most of them were able to complete the AAT qualification before their A/L examinations next month. The ceremony was not held for the last few years due to the COVID-19 situation in the country, while AAT Sri Lanka was able to conduct
examinations under the safety guidelines without any issues. Also, it is a remarkable achievement in the education industry in Sri Lanka as AAT Sri Lanka continued their professional education towards their students and members.

Tertiary & Vocational Educational Commission Chairman Udeni Wikramasinghe graced the occasion as the Chief Guest and Head of Business School at the Sri Lanka Technological Campus (SLTC) and Former Dean of the Faculty of Management Studies & Commerce at the University of Sri Jayewardenepura Prof. Hilary E. Silva as the Guest of Honour. In addition, AAT Sri Lanka President Russel Fonseka, AAT Sri Lanka CEO Tishanga Kumarasinghe, and members of the Governing Council of AAT and parents and well-wishers of the prize winners attended the function.

The guest speakers said that at a time when even getting an education was not an easy task, it was great that these students were able to excel in the AAT qualification on top of their A/L education. They also mentioned that the students who are qualified with such professional qualifications would have a good opportunity in gaining employment in the future.

These students are the highest marks achievers of the examinations held in July 2020, January 2021 and July 2021, and there were a few students who were awarded several times in both examinations as well. All the students were awarded a certificate and a special appreciation gift offered by the sponsors. AAT Sri Lanka has proved over the last decade in A/L examination history that more than 50 ranks among the top 100 ranks in the island from the Commerce stream were AAT students. Currently AAT Sri Lanka qualification has received good recognition for many othaer courses in local and foreign institutes.