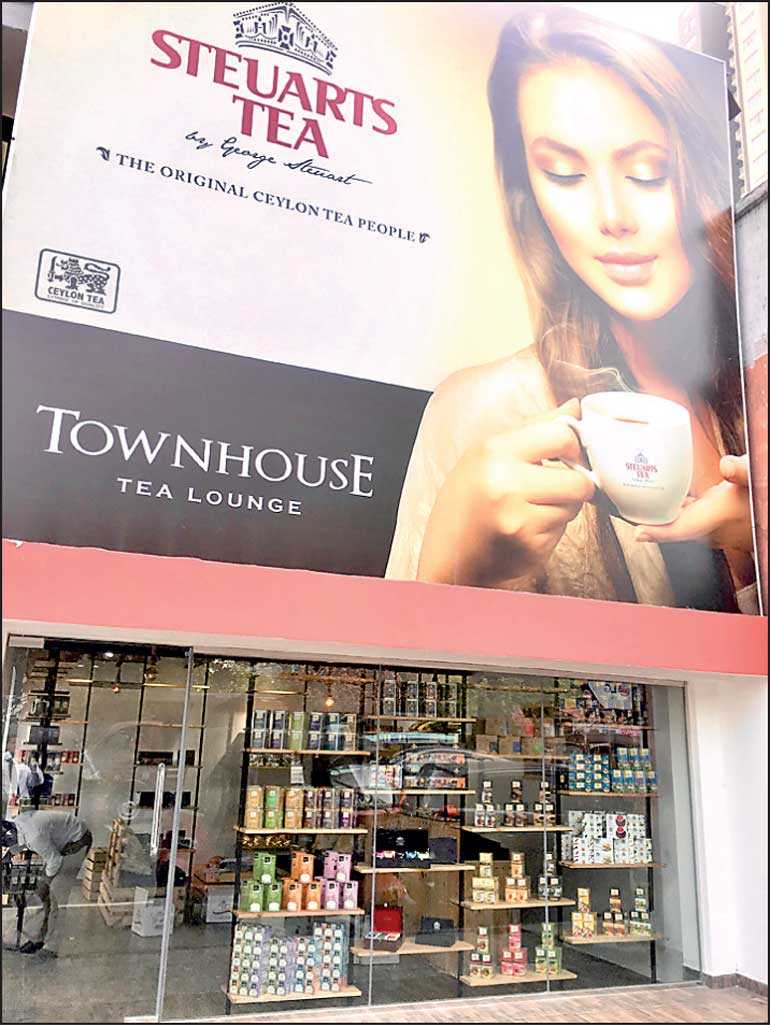 ---
Steuarts Town House Tea Lounge recently opened its second outlet at Union Place recently. Over the past four years, Steuarts Town House Tea Lounge offered an extensive range of the finest Ceylon Teas to its patrons. Their range includes Ceylon black teas, fruity teas, herbal teas, green teas and specialty teas in wooden boxes, metal caddies, foil packs, craft boxes and regular packs.

George Steuarts & Co. Consumer CEO Paddy Weerasekera said: "We are delighted to open our second outlet which is centrally located in Union Place with ample parking, which no doubt will offer more convenience to better serve our regular customers. To celebrate this occasion, we were happy to serve free tea to all passing by people and offered free tea sample gifts."

Town House at Liberty Arcade offers a tea tasting experience where interested customers can come and experience the artistry of tea. The 20-minute session will include the history, understanding of the regions, grading, brewing a perfect cup of tea and actually tasting different grades and types of tea.

The session is delivered by well-experienced tea sommeliers and can be booked prior. These sessions at the moment are offered free for groups and has to be booked prior. Anyone who partakes in this experience is guaranteed to be tantalised. "Today our brand is very popular among regular tea drinkers locally and we are also proud to say that we export our tea to over 40 countries. Apart from our tea being bought regularly for daily consumption, we have seen both local and foreign customers purchasing tea as corporate gifts, by those who fly overseas for business meetings and as gifts for friends and family living abroad to offer them with the finest of Sri Lankan tea.

"We have made available our full range of teas via Town House Tea Lounge which is otherwise currently not available at regular trade outlets. Furthermore, at Town House, our customers are able to physically examine the many varieties of tea for its textures and aromas prior to their purchase," Weerasekera added.

You could visit the Town House Tea Lounge at No. 350, Union Place, Colombo-2 (at Ibbanwella Junction).