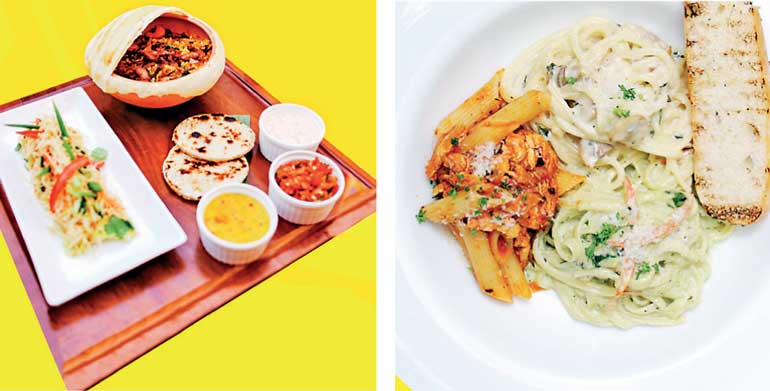 &Co Pub and Kitchen, the main restaurant at The Steuart by Citrus, the country's most charming business boutique hotel, has introduced a new lunch menu under the theme 'Power Lunch'.

The new offer is expected to bring in a whole new dining experience for the discerning diners of The Steuart. Power Lunch with its rich flavours and appealing combination will be certain to entice the corporate clients in particular, as they rush in for a quick meal between their busy schedules.

'Power Lunch', which includes 'Trio of Pasta' or 'Pot Biriyani Combo', can be ordered for only Rs. 650 nett per person between 12 noon to 3 p.m. from Monday to Friday. What's more, diners get to enjoy a delectable serving of ice cream along with ginger-beer or ice tea absolutely free.

The Steuart by Citrus is nestled within the stunning edifice of Dutch Hospital in the midst of Colombo - the country's vibrant Commercial Capital. Catering to a spectrum of guests ranging from the curious leisure traveller to the busy corporate professionals, the hotel offers a fabulously enticing array of food and beverages for a wonderful gastronomic experience.

Enriched with a refined yet cheerful ambiance suited for dining, corporate luncheons as well as casual fellowship with associates, one can look forward to indulging in an eclectic gamut of succulent European cuisines besides authentic hot and spicy local delicacies.