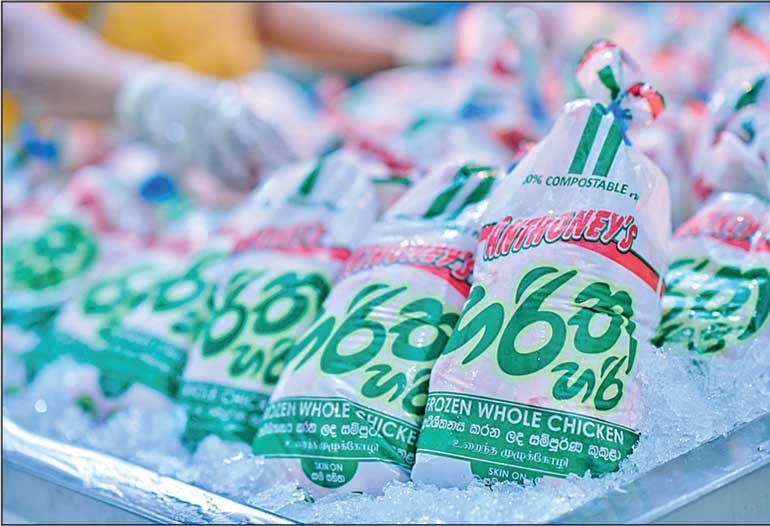 ---
Taking a pledge to combat the detrimental environment pollution caused by plastic waste, New Anthoney's Farms Ltd. have shifted to 100% compostable packaging, making it the first to embrace biodegradable measures.

These biodegradable packaging of their infamous 'HarithaHari' chicken range is produced from renewable sources such as plant-based materials such as starch, cellulose, plant oil, sugar, reed to name a few, which can be safely consumed and degraded quickly. The company identified the crucial and timely need to adopt alternative eco-friendly packaging as plastic waste recycling only brings about short-term solutions.

New Anthoney's Farms was able to successfully develop flexible film formats that enabled the functional requirements of the consumer-facing packaging that can be recyclable or compostable.

«The move to switch all our packaging to 100% biobased and biodegradable is part of the company-wide efforts in sustainability and environmental commitments. Our R&D is constantly exploring ways in developing sustainable packaging across our product portfolio by collaborating with key research institutions, experts and academia,' said CEO Neil Suraweera.

According to statistics, Sri Lanka's plastic consumption is well beyond 15% annually and out of the hundreds of thousands metric tons of raw plastic materials imported, around 70% counts for domestic usage. Adding to this is the dire need to counter the vast land and marine pollution that has been challenging the country's

ecology.

In the recent months, the country is undoubtedly increasing its awareness for responsible plastic disposal measures and going beyond this, producers and manufacturers are now pledging to go for packaging that are reusable, recyclable, or compostable.

New Anthoney's Farms is also the only poultry producer in Sri Lanka to have been bestowed with the Greenhouse Gas (GHG) Verification Statement validation from Netherlands-based Control Union, in accordance with its ISO 14064-1:2018 standards. It continues to strengthen its commitment through a wide range of initiatives primarily based on conserving and preserving environmental and societal values.

Established in 1986, today New Anthoney's Farms has evolved to a household brand that is synonymous with providing nutrient-rich, antibiotic-free, delicious meat that has garnered utmost trust and quality among consumers. It is a GMP, HACCP, and ISO 22000-certified company holding both local and international halal accreditations and adheres to stringent global poultry standards and compliance.