Finagle will open its first retail outlet on 17 July. Finagle became known as a trail-blazer from its inception – the first to mechanise baking with state-of-the-art equipment, the first to obtain quality certifications and to export baked products. As its reputation grew, so did its base of customers. An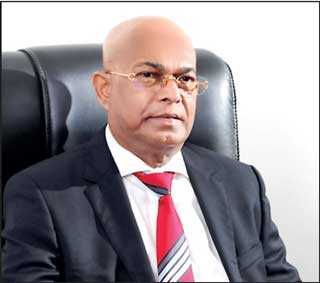 Finagle Managing Director Mahinda Ranasinghe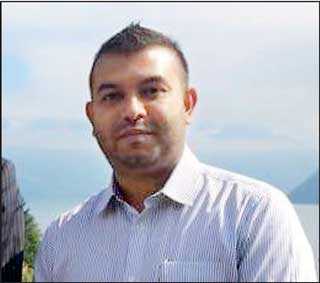 Finagle Production Director Gayan Arapaksha
island-wide distribution network ensures that it satisfies the needs of discerning individuals and reputed multi-national purveyors of fast-food. It was, and still is, the pace setter.

Finagle Managing Director Mahinda Ranasinghe, elaborating on the reason for the opening at this stage, stated: "This is an initiative of our Production Director Gayan Arapaksha. From the beginning of our venture, our desire was to delight the customer through overall quality, not only of products, but of service as well. However, we did not put the cart before the horse. We have done very well from a production point of view, but baked products are at their best when fresh. Our intention is to deliver our products direct from our commissary to our very own retail outlet. You can't get Finagle products any fresher than that. This addresses an identified gap in service and is a logical outcome of our strategy."

The first outlet is to be based in Pelawatte, an area with high potential. The store will be emptied and cleaned at the end of each day. A new set of products will adorn the shelves each day with the enticing aroma of fresh-baked goods wafting through the air welcoming customers as they enter. The complete Finagle range of products will be on display – breads, buns, biscuits, roti and other products including the frozen range as follows: Retail and bulk frozen kottu packs, submarine bread, ciabatta, and croissants. In addition, a range of cakes will also be available.

A retail setting poses a different set of challenges, and this will serve as an exercise to learn from and improve upon, even as it develops the service aspect of its business, from one retail outlet, to another. One thing is certain. Its single minded focus on quality should make this new initiative a roaring success.