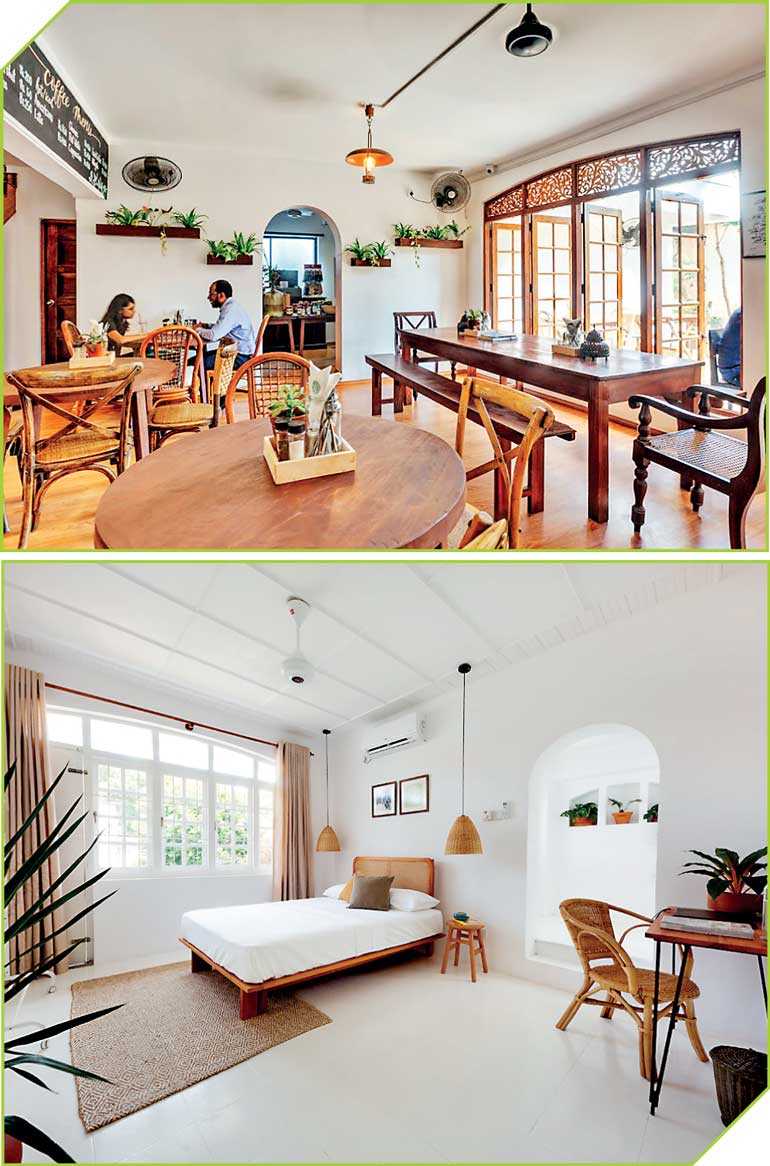 ---
New café offers an expanded menu and a charming BnB on the

second floor
Café Kumbuk, a popular café known for its healthy menu and locally-sourced produce, re-opened its doors at a new location on Independence Avenue recently.



The new café is tucked away at the end of Thambiah Avenue, offering a relaxing, child-friendly atmosphere away from the busy streets of Colombo. Situated on the ground floor of a beautifully revamped building, the café retains its signature homelike ambiance and aesthetic with an undeniably Sri Lankan twist.

"We are thrilled to have moved into our new space on Thambiah Avenue and open our next chapter. We've worked hard on creating a brand new menu with no restrictions in terms of ingredients we use, whilst still sticking to our locally sourced ethos. We have been privileged to have a loyal customer base throughout the years and we are glad to see the positive response to the new location," said Shana Dandeniya, Co-Owner of Café Kumbuk.

The café opens its new chapter with an expanded menu, serving up fresh additions like the Mannar Crab Benny, Fully Loaded Tropical Hotcake and Key Lime Pie which are already a hit with Café Kumbuk regulars. The menu also features vegan, vegetarian and gluten free options.

After a satisfying meal, patrons can shop a range of baked goods, homemade sugar and spice mixes made in-house by the Café, along with a limited selection of accessories, food and home wear goods from other small Sri Lankan businesses.

The new location also offers spacious, breezy outdoor areas for both adults and kids to enjoy, as well as a dedicated kiddies table for the café's youngest guests. The café is also pet friendly and gladly welcomes their guests' furry friends.

In addition to the new Café, Shana and her partner Isuru will soon open Srilax Stay, a charming bed and breakfast, located on the second floor of the café. The family-friendly accommodation offers five en-suite bedrooms, with large airy windows overlooking the lush garden below and plenty of natural lighting.

"We wanted to offer the modern traveller a stylish and convenient place to stay in the city. Srilax provides a secluded and calming atmosphere while still being close to the main attractions in Colombo. Our guests can explore the city and come home to unwind in a quiet and private setting," said Isuru Kuruppu, Founder of Srilax.

Café Kumbuk is open daily from 8 a.m. to 6 p.m. For more information on the café or their menu, please visit @cafekumbuk on Instagram; for more information on Srilax Stay, please visit @srilaxstay on Instagram.