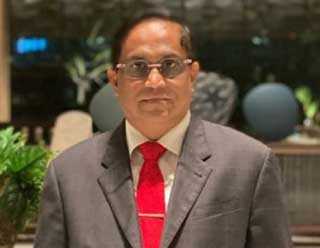 Anods Cocoa Chairman Lakshman Weerasuriya
---
Puredale 'kirithe' has gained the trust of Sri Lankan consumers within a short period of time since it was introduced to the market by premier chocolate producer Anods Cocoa Ltd.
Retailing at Rs. 360 for a 400 g pack and Rs. 890 for a 1 kg pack, the Puredale mixture was formulated by the R&D team at Anods Cocoa under the purview of their Chairman Lakshman Weerasuirya. In order to give consumers the sensation of experiencing traditional Sri Lankan 'kirithe', Puredale consists of 100% natural milk, tea and sugar. The convenience of this product is complemented through its time-saving quality; the 30-second preparation time for the tea.

A cup of tea could be easily prepared by adding two teaspoons (18g) of Puredale into a cup of boiled warm water (125ml) and stirred till it dissolves to enjoy a creamy Puredale 'kirithe' in 30 seconds. Thereby, the cost of making a single cup of Puredale is merely Rs. 18.

Weerasuriya, who has more than 40 years of experience in the food and beverage industry stated, "The primary factor consumers should be aware of when choosing milk-based products is the ingredients they contain. I have noticed that some products contain sodium bicarbonate, wheat flour, palm oil and a variety of chemicals, which are harmful to the body in the long term and do not meet the expected nutrition levels."

He stated that this unique cup of tea not only saves time but energy and money as well, making every morning and evening a delightful one amidst a busy lifestyle. "Not only is Puredale the ideal tea for a household but it can be used widely at factories, corporate and government sector offices to name a few," he said.

Elaborating on the plans for the future of Puredale, Weerasuirya stated that they aim to build their market presence island-wide by introducing a 25g pack for consumers in the near future. "As a responsible corporate citizen, Anods Cocoa is further investing in our R&D capabilities at our state-of-the-art factory in Pugoda as we want to continuously work on providing products of optimum quality which are healthy and sustainable filled with natural ingredients for our consumers in the years to come," he concluded.