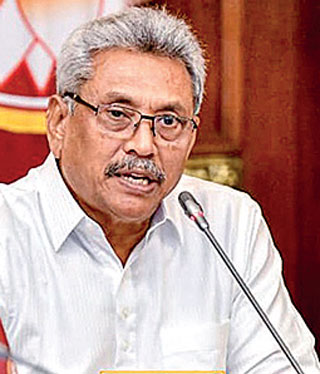 Be it on the open-economy, agrarian policy, separation of powers or devolution of power, President Gotabaya Rajapaksa is Sri Lanka's greatest counter-reformist or counter-revolutionary, but he may well wind up being the exact opposite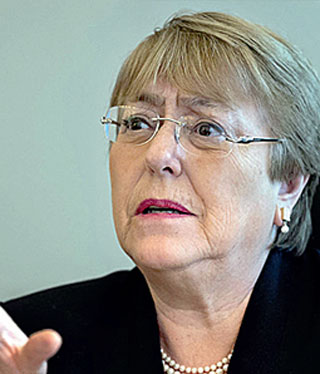 I could not have, in clear conscience, taken on High Commissioner Michelle Bachelet's oral report of 13 September—or her previous presentations and reports on Sri Lanka—because there was no substantive falsehood that I could detect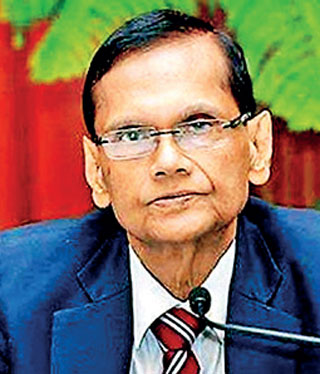 Prof. G.L. Peiris' presentation in response to the report had been pre-empted by the report itself. Every criticism in the 17 paragraphs of Bachelet's oral report pertain to wholly avoidable acts of commission or omission of the incumbent regime; actions or inactions by executive choice
---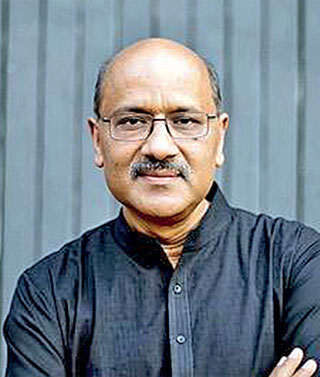 Shekhar Gupta, a Sri Lanka "hand" who has never been unfriendly to this country, recently dealt with 'Sri Lanka's Man-made Economic Emergency' on his show, a master class by a virtuoso. This senior South Asian editor and journalist uses the words 'dictator' and 'dictatorship'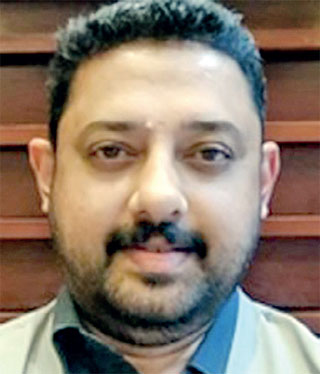 The President presented his agrarian policy as a global first. Now, Sri Lanka is being presented as a model of what should not be done. Prof. R. Ramakumar is the author of a stunning critique, 'Rajapaksa's experiment with organic farming in Sri Lanka a warning to developing countries'
---
In resolute defence of fair play for Sri Lanka, I had successfully resisted two UN High Commissioners for Human Rights, Louise Arbour and Navi Pillay as PR in Geneva. I would have been even more combative towards their successor Zaid al-Hussain.

I must confess though that I could not have, in clear conscience, taken on High Commissioner Michelle Bachelet's oral report of 13 September—or her previous presentations and reports on Sri Lanka—because there was no substantive falsehood that I could detect, nor lurid disproportionality in either her criticism or recommendations.


GLP vs. Michelle B

Apart from his welcome assertion that elections to Provincial Councils will be held at the earliest, Prof. G.L. Peiris' presentation in response to High Commissioner Bachelet's report had been pre-empted by the report itself.

Every criticism in the 17 paragraphs of Bachelet's oral report pertain to wholly avoidable acts of commission or omission of the incumbent regime; actions or inactions by executive choice.

High Commissioner Bachelet kicked-off her presentation flagging militarisation. "The current social, economic and governance challenges faced by Sri Lanka indicate the corrosive impact that militarisation and the lack of accountability continue to have …The emergency regulations are very broad and may further expand the role of the military in civilian functions. The Office will be closely monitoring their application."

She further disclosed that "…my Office's work to implement the accountability-related aspects of Resolution 46/1 has begun. We have developed an information and evidence repository with nearly 120,000 individual items already held by the UN, and we will initiate as much information-gathering as possible this year."

Thus, the abnormally high profile of the military and former military brass, in the new governance model, is profoundly damaging to the interests of the military itself.

Prof. Peiris declared: "We reject the proposal for any external initiatives purportedly established by Resolution 46/1 while domestic processes are vigorously addressing the relevant matters. This will polarise our society, as we experienced with Resolution 30/1."

Why "purportedly"? However lamentably, Resolution 46/1 of March 2021, passed by a vote which Sri Lanka lost spectacularly, did mandate the High Commissioner's Office to establish such a mechanism, undertake a specific agenda and report on it. Going into denial won't help. Adopting policies that would help Sri Lanka gain the support in the UNHRC to eventually scrap or renegotiate the resolution, and abandoning policies that would prevent such support and continue to garner only a dismal level of support for Sri Lanka, is the logical way to go. Furthermore, if Prof. Peiris is so averse to "polarisation", he should speak up in Cabinet for the reversal of the policies that are causing social polarisation and worker-peasant-student radicalisation.



Prof. Peiris' strident objection to "any external initiatives…while domestic processes are vigorously addressing the relevant matters" is sadly undermined by the non-existence (or invisibility) of any domestic accountability process/mechanism and the fact "that even the limited progress made on accountability on key emblematic cases has regressed" (as the Core Group's statement notes).

Prof. Peiris' invocation of the National Human Rights Commission lacked credibility due to its leadership by a former Minister. High Commissioner Bachelet revealed that the "Global Alliance of National Human Rights Institutions last month decided to initiate a special review of the national Human Rights Commission to determine its compliance with the Paris Principles, indicating its concerns about the appointment process of the Commission and its effectiveness in discharging its human rights mandate."

High Commissioner Bachelet criticised the treatment of the young lawyer Hejaaz Hizbullah, and reinforced the call of Cardinal Malcolm Ranjith and the island's Catholics: "Despite various inquiries, the victims of the Easter Sunday bombings in 2019 and religious leaders continue to call urgently for truth and justice, and a full account of the circumstances that permitted those attacks."

The spotlight and scrutiny Bachelet brings to bear on our situation are, on balance, more helpful than unhelpful to this country and its citizens.

GR: Great Revolutionary?

Be it on the open-economy, agrarian policy, separation of powers or devolution of power, President Gotabaya Rajapaksa is Sri Lanka's greatest counter-reformist or counter-revolutionary, but he may well wind up being the exact opposite.

He has done almost everything that the books recommend should be done if one wishes to make a social and political revolution, and tossed out everything that the books say should be done and should not be done, if a revolution is to be avoided.

Every intelligent reformer the world over, for a century or more, knew that the peasantry should be kept happy and prosperous if a sociopolitical revolution is to be avoided and an economic-industrial revolution is to be promoted. Every leader of Sri Lanka knew this and acted accordingly.

Every intelligent counterrevolutionary everywhere knew that the educated middle classes were the crucial intermediate strata that shaped public opinion, triggered and often led drastic political and social change, and that therefore they should be kept contented and upwardly mobile.

Now, thanks to President Rajapaksa's deliberate choices of strategic economic policy, acute rural disaffection ranges from the poor peasantry, through the rich peasantry, up to the mill-owners and back.

Meanwhile the return to the import bans and the policy package of the Sirimavo Bandaranaike era has caused acerbic middle-class frustration as well as a flood of the educated middle-class youth seeking to flee constricting prospects and a crumbling economy.

Singapore's success was both symbolised and sustained by the fact that no Singaporean, unlike Sri Lankans, Filipinos and most others, wish to migrate. The success of the Asian Tigers and the larger Asian economic miracle including those of India and China, were enabled by the ability to retain as well as attract, educated, comfortably-off Indians and Chinese, by the ability to enjoy everything material that they could overseas, in their own country.

This factor is being drastically reversed, triggering a flood of the educated young middle-class (e.g., my university students, nieces, former interns) seeking to get the hell out and probably stay out.

None of this was inevitable. All of it was avoidable. True, COVID-19 is a common affliction and economies contracted, but many are recovering or never tanked as badly as Sri Lanka's. With the supply-chains affected, every country made adjustments to the model of the open-economy and rebalanced national economies, but no one really reverted to import bans, rejection of the open economy and embrace of the import substitution model. Vietnam and China have doctrinally reiterated their commitment to an open economy and globalisation while fighting for a more equitable distribution of power within the globalised economy.

Sri Lanka is an exception. Just as no other country's anti-COVID campaign is spearheaded by its Army Commander, no other country slapped a ban on the import of fertiliser, weedicide and pesticide, countrywide and with instant shock effect.

Models of a 'national economy' i.e., national economic self-reliance, flawed and obsolete as they are, are predicated on agrarian self-sufficiency, i.e., on growing sufficient quantities of your own food, to the point that one has a surplus and indeed the capacity for export (which was the case during the Mahinda Rajapaksa Presidency). One simply cannot do that by slapping a ban on fertiliser-weedicide and pesticide, which causes the bottom to fall out of your agrarian productivity. Thus, even the stated economic model of import substitution and national self-sufficiency is effectively sabotaged by President GR's policy of a nationwide 'shock shift' to organic cultivation.

Shekhar Shaken

Shekhar Gupta is one of India's best-known and most respected journalists. I came to know him better than I might usually have, because at the moment of its founding, the magazine India Today, edited by the soon-to-be-iconic Dilip Bobb, tapped my father Mervyn de Silva as its Colombo correspondent.

Shekhar Gupta was its crack reporter. In 1984 he scooped the world press with the story of the training camps for Tamil militants run by Indian agencies on India soil. The story had photos and satellite images. Prime Minister Premadasa brandished the India Today and quoted extensively from the story to make a fiery speech in Parliament.

During the worst violence in Sri Lanka, Shekhar covered it, right through to the LTTE's Jaffna battle with the IPKF. He was often accompanied by the finest cameraman in the South Asian press at the time, Raghu Rai. Shekhar naturally moved up the editorial ladder in mainstream newspaper journalism, diversified into TV (interviewing political leaders) and enjoys emeritus status. He was President of the Editors' Guild and was awarded the Padma Bhushan, a prestigious Indian national award.

He is a Sri Lanka "hand" and has never been unfriendly to this country. Shekhar Gupta is shocked and saddened though, about Sri Lanka, He recently dealt with 'Sri Lanka's Man-made Economic Emergency' on his show, a master class by a virtuoso. (Economic emergency in Sri Lanka as COVID rises and Rajapaksa's Mao Zedong act leads to ruin – https://www.youtube.com/watch?v=nVHUwvC7Og0)

Sri Lanka used to be ahead of India and the rest of the subcontinent, Shekhar keeps emphasising, but isn't so now.

Firstly, Sri Lanka opened up its economy over a decade before India did, had a faster growth-rate, freer flow of foreign currency and ubiquity of consumer goods, including consumer durables. Shekhar Gupta is aghast that President Gotabaya Rajapaksa has reversed all that and returned to the import-bans, bureaucratic limitations on currency access/flow, the closed economy and heavy state intervention which suffocated the Sri Lankan and Indian economies before their opening-up.

Secondly, the militarisation of a long-standing civilian democracy, the oldest in Asia. He points out with a mixture of dismay and disbelief, that on a per capita basis, Sri Lanka has a larger military than does India and is appalled by the fusion of a highly centralised presidency with an increasing role for the military.

Thirdly—and this he says is the most crucial—is the incredible policy on agriculture, namely the abrupt, nationwide ban on chemical fertilisers, weedicides and pesticides, which he likens to the disastrous policies of Mao Zedong such as the elimination of sparrows, leading to having to import them from the USSR when the harvest failed causing mass hunger.

Shekhar attributes the policy blunders to the lack of effective counterviews and critical feedback in the decision-making process of Sri Lanka's new dispensation. This senior South Asian editor and journalist uses the words 'dictator' and 'dictatorship'.


GR's 'extremist policy'

On the agricultural issue, which he deems the most consequential, take the word of one of South Asia's credentialed scholars on the subject. President Gotabaya presented his agrarian policy as a global first. Now, Sri Lanka is being presented precisely as a model of what should not be done.

Prof. R. Ramakumar, NABARD Chair Professor, School of Development Studies, Tata Institute of Social Sciences, Mumbai, is the author of a stunning critique. The article originally appeared on the Foundation for Agrarian Studies website ('Rajapaksa's eco-extremism spells doom for Sri Lankan agriculture and rural livelihoods') and is now republished in the mainstream e-media, The Print retitled 'Rajapaksa's experiment with organic farming in Sri Lanka a warning to developing countries'. The 'strap' is: "The Sri Lankan Government would do well to listen to the country's agricultural scientists and not to quacks masquerading as experts." (https://theprint.in/opinion/rajapaksas-experiment-with-organic-farming-in-sri-lanka-a-warning-to-developing-countries/731553/)

Prof. Ramakumar writes that: "…President Rajapaksa's ill-conceived and extremist policy, announced in April this year, of banning the import of all chemical fertilisers and pesticides as a way of promoting organic farming, is threatening to plunge the country's agriculture into a deep production slump. As a consequence, the export of tea, Sri Lanka's primary agricultural export, and of other commodities are projected to decline. The economy appears set for a fall in foreign exchange earnings in the midst of the COVID-19 pandemic."

Prof. Ramakumar cites the detailed letter to President Gotabaya Rajapaksa, dated 25 May 2021, authored by the Sri Lanka Agricultural Economics Association (SAEA). President GR ignored the missive and continues to do so.

Prof. Ramakumar surgically lays bare the character of the decision-making process even on matters of the utmost national economic importance:

"…Added to this was the pressure from President Rajapaksa's group of advisors that included a medical doctor, who reportedly convinced him that the use of chemicals in agriculture was leading to the spread of chronic kidney disease. Sri Lankan scientists have in fact argued that there are no links between the use of chemicals as farm inputs and kidney disease. They attributed the rise in kidney diseases to 'hard water in conjunction with fluoride present in many wells' ... But these voices of reason were disregarded..."

"On 10 May 2021, the 'Presidential Task Force on Creating a Green Sri Lanka with Sustainable Solutions to Climate Change' was formed under President Rajapaksa's Chairpersonship…Many senior agricultural scientists were excluded from its membership, and it appears that it was filled with people with questionable scientific credentials. One member of this task force, for example, had once claimed to have identified a self-generating rice variety of yore that had fed the 10 giant warriors of the Sinhala King Dutugemunu of the Anuradhapura Kingdom between 205 BC and 161 BC. Agricultural scientists tested the claim and found that the claimed variety was of sorghum and not of rice at all! Yet another member had claimed that glyphosate even dissolved reservoir bunds! Such was the state of scientific rigour within the Task Force."

The Indian scholar warns about the effects on tea, coconut and rubber cultivation in Sri Lanka. Take for instance, rubber:

"… The muddled and unscientific policy has caused damage in other sectors as well. For instance, 20,000 out of 107,000 hectares of rubber in Sri Lanka are affected by Pestalotiopsis, a fungal leaf disease that is controlled by Carbendazim and Hexaconazole application through spraying. Further, chemical fertilisers need to be applied to promote better leaf growth. Neither are available in the market…"

The conclusion of this analysis, first published in a scholarly journal and now in the mainstream, is little short of a devastating indictment:

"…The havoc caused by the Sri Lankan experiment with organic farming is a warning to developing countries across the world against falling into a similar trap. The irrational reduction in chemical inputs to agriculture even at low levels of productivity can spell disaster…

"…A comprehensive and integrated approach requires a firm adherence to science and the scientific method, and an equally firm rejection of anti-science models dressed up as 'organic,' 'eco-friendly,' 'pro-nature' and so on. President Rajapaksa's policy falls squarely into the latter category...Only the total withdrawal of this policy can save Sri Lankan agriculture. The Sri Lankan Government would do well to listen to the country's agricultural scientists and not to quacks masquerading as experts."

So much then for saving foreign exchange in the midst of a crisis of foreign exchange. The agrarian policy is yet another example of the regime's irrationality. It is exacerbating problems created by the COVID-19 crisis by creating new ones, and thereby enlarging the macroeconomic crisis itself.