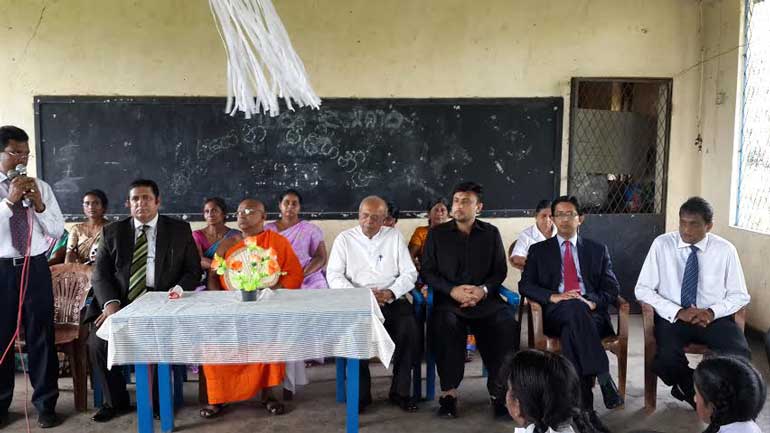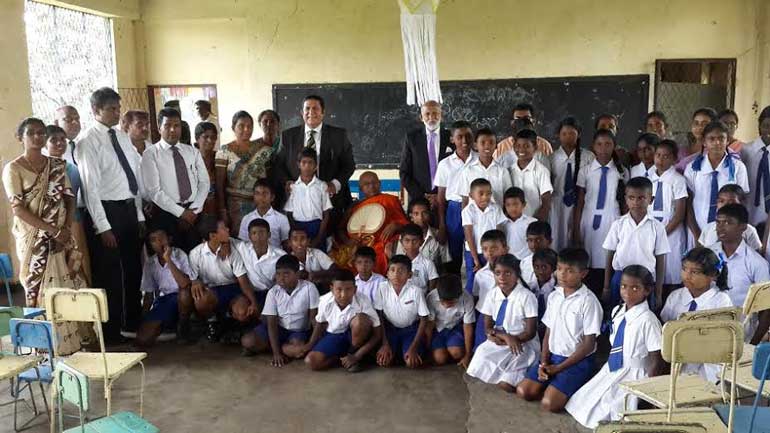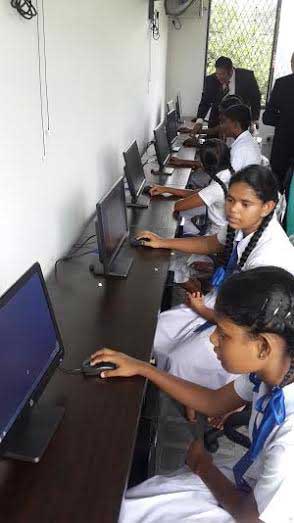 The Government of Pakistan has donated a fully equipped IT lab which comprises of eight computers, related equipment and furniture to Sri Saddarmodaya Maha Vidyala School in Colombo 5, through its High Commission in Sri Lanka.


The Acting High Commissioner of Pakistan in Sri Lanka Dr. Sarfraz Ahmed Khan Sipra inaugurated the IT lab along with Sri Lankan Minister for Disaster Management A.H.M. Fowzie and former Minister of Technology and Research Professor Tissa Vitharana.

In his brief remarks during the ceremony, the Acting High Commissioner emphasised the importance of collaboration between the two brotherly countries for the uplift of the people. He reiterated Pakistan's continued support to Sri Lanka in enhancing younger generation's nation building capacities with better educational opportunities.


Minister A.H.M. Fowzie praised the Government of Pakistan for its generous assistance to Sri Lanka. He said that Pakistan is a close friend of Sri Lanka and has helped Sri Lanka in times of crisis. Former Minister of Technology and Research Professor Tissa Vitharana while appreciating the support extended by the government of Pakistan for the school, underlined that the project will benefit students from all communities. Sri Saddarmodaya Maha Vidyala was founded in 1915 and has completed 100 years of its existence. This is a co-education school catering to 85 students from grade one to eleven of the low income under privileged families. There are 15 members in the school staff including the principal.


This project would add to various socioeconomic projects from the Government and people of Pakistan for their Sri Lankan brethren in health, education and livelihood sectors. These projects includes construction of the school in Salam Baikulam in Vavuniya Town of the Northern Province, District Hospital Akurana, construction of a three storied state-of-the-art school in Gampaha, equipping science laboratories in schools, revival of handloom sector in Mirigama, Gampaha District to strengthening this cottage industry and providing self-employment, 30 computer centres and six stitching centres, providing ambulances to hospitals, annual awards of Jinnah scholarships as well as higher education scholarships for study of medicine, engineering, dentistry and pharmacy in Pakistan.