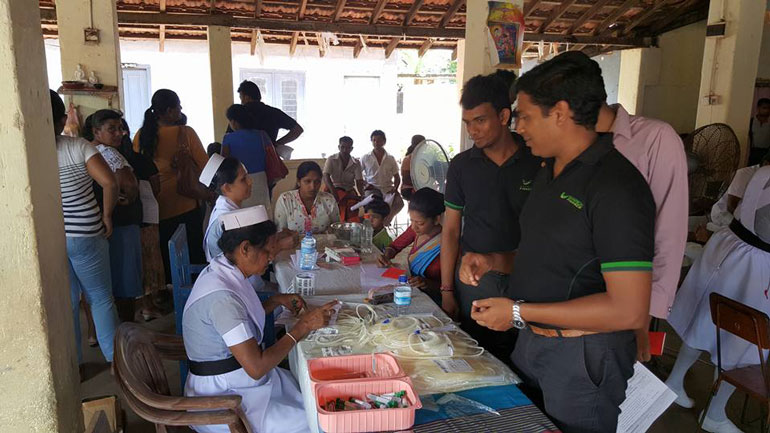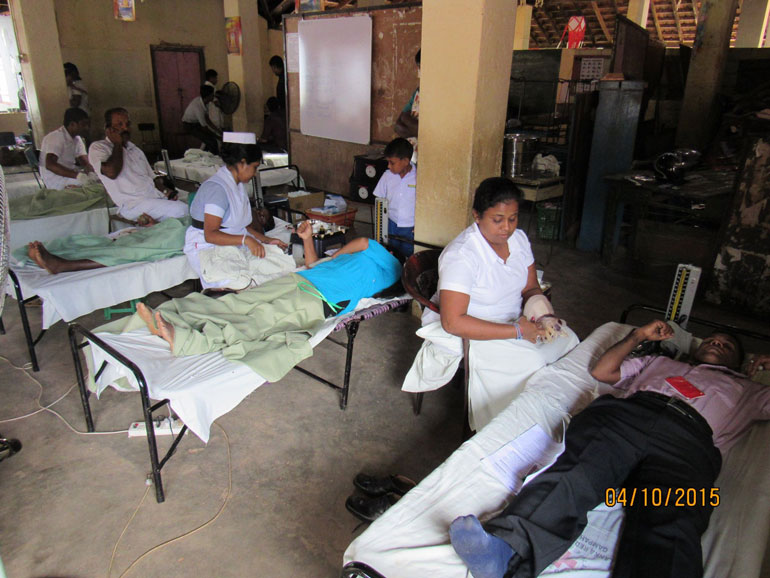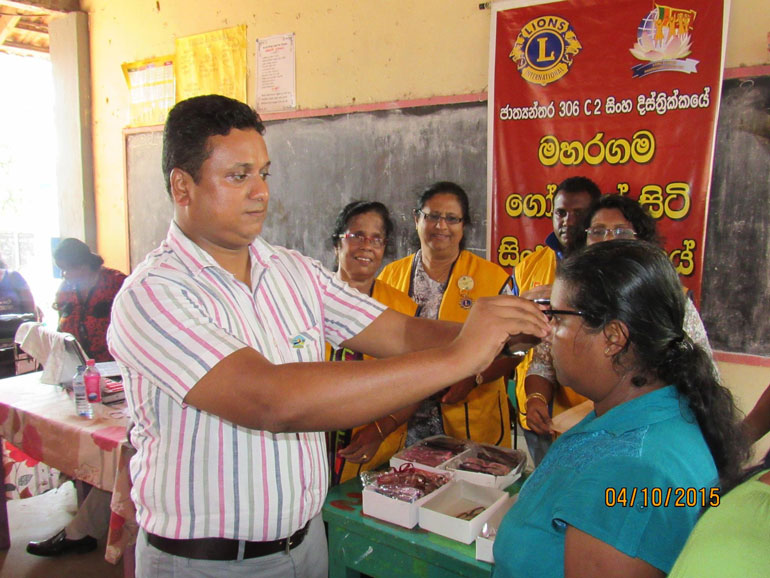 Children's Day which falls on 1 October is a dedicated 24 hours to focus on children and their needs and rights in a broader spectrum. The world celebrates Elder's Day too on this very special day to commemorate a generation that has brought forth and achieved much for, the present generation.

In a bulging population of 7 billion plus (7,174,611,584 to be exact) as at July 2014, the total dependency ratio happens to be 52%. Youth dependency ratio stands at 39.7% while elderly dependency ratio marks a 12.3%. The responsibility rests on the middle layer of people who are the sole wage-earners, vested with the arduous task of caring for and supplying all their needs.

Caring for our community being a priority with Kanrich, they set out to share their might, with much cooperation from the CEO Shiran Weerasinghe, General Manager and Chief Organiser of the program Aloka Wahalawatha and Kanrich Finance Management teamed up with Lion's Club of Golden City Maharagama in an effort to organise social responsibility programs to honour and benefit children and elders which met with remarkable success.

KFL had been responsible in organising a well participated blood donation campaign in Nittambuwa. There was also an eye clinic with the free distribution of spectacles for the needy persons. Then Kanrich and the Lions also put out an art competition for children who created spontaneous works of art expressing their perspective on world peace in a brilliant harmony of colours that astounded the onlookers in to the realisation that, in a world of deception and chaos created by the older generation, children still held on to hope, heart strings and their imaginative rainbows.

Kanrich had in place an awareness program in a succession of lecture sessions, for all participating parents on the theme 'Child Protection' which has become a liability of late considering current social stigma that's rising like tsunami. These sessions were conducted by Colvin Ariyarathne, the Public Relations Officer of Ratnapura Police.

All in all the celebration of children and elders on their special day proved a happy occasion for participants due to the benefits received through the magnanimity of the organisers. It spelled a tremendous achievement for Kanrich' social responsibility strategies, due to meticulous management of the entire event and massive response from the public.