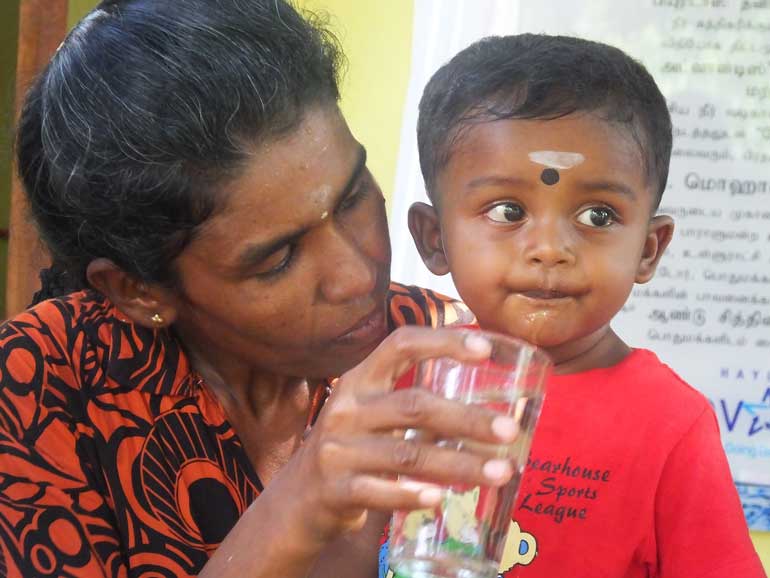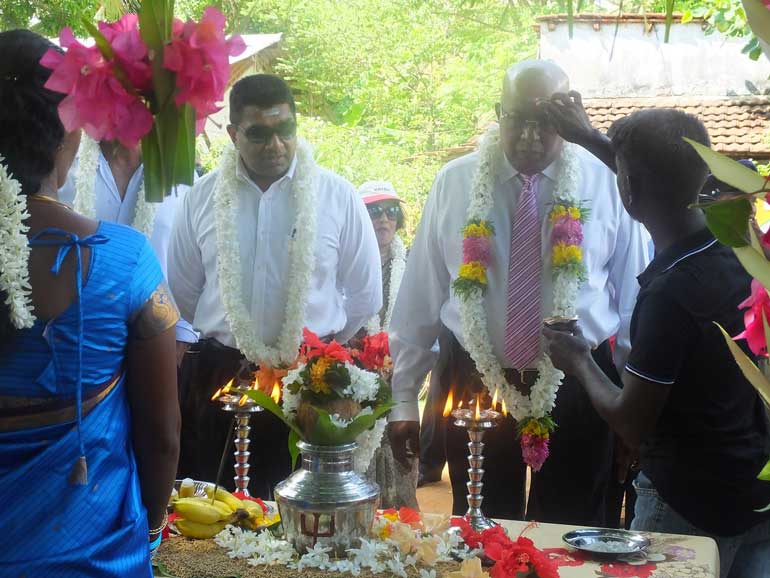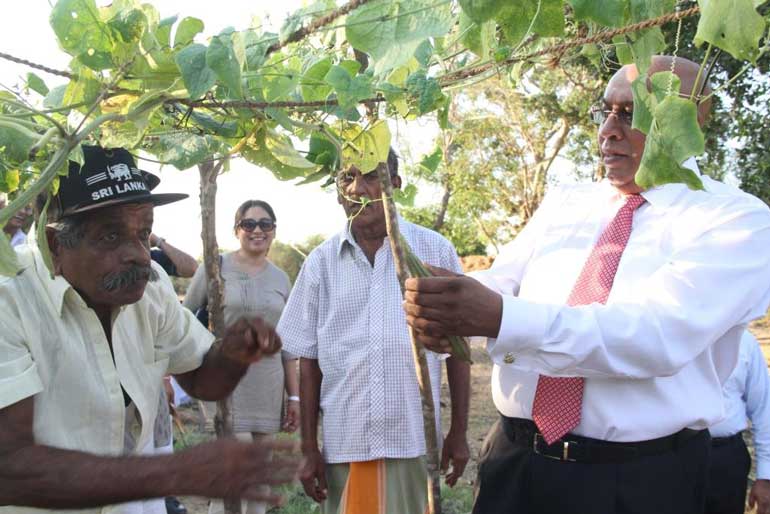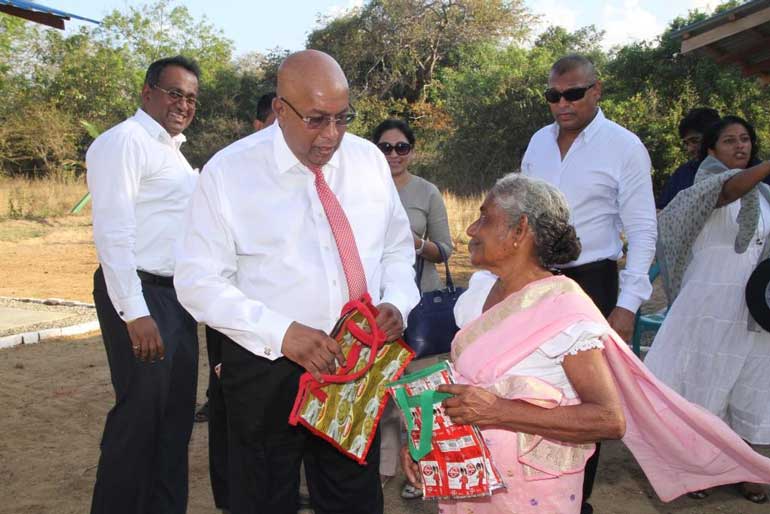 In a bid to rapidly expand and create a palpable impact to the nation, the Hayleys Group's Puritas Sath Diyawara program has now extended its clean drinking water project with two more Reverse Osmosis plants. One plant installed in Neriyakulam is sponsored by Hayleys Advantis Ltd. and the second installed in Nelumwewa is sponsored by Hayleys PLC.

Hayleys installed its first Reverse Osmosis (RO) plant in Maithreepura, Padaviya, one of the villages worst affected by CKD. Since 2014, the Hayleys Group has installed 10 Reverse Osmosis (RO) water purification plants across four districts covering 14 villages.

The village of Nelumwewa in Polonnaruwa, the heart of Sri Lanka's paddy cultivation, is home to 1,442 people and 35 residents suffer from CKD. 260 kilometres away is a small cluster of villages in Vavuniya called Neriyakulam, with a resident population of over 2,300. Two very contrasting backdrops, yet both face one common problem – lack of clean drinking water and a growing number of people suffering from Chronic Kidney Disease (CKD).

Neriyakulam has an estimated 65 people suffering from CKD. Living in and out of refugee camps since 1977 has left most of them vulnerable to harsh conditions and lack of access to clean drinking water. Access to clean drinking water has proven to be the only known long term remedy for CKD, with the alternative being an organ transplant.

Commenting on the commitment to clean drinking water, the Chairman of the Hayleys Group, Mohan Pandithage said, "We have visited a massive number of villages in the North and North Central provinces, working at the ground level to identify the most severely affected villages. We have gone above and beyond what we originally set out to achieve, through the Puritas Sath Diyawara program by additionally supporting the communities with livelihood development opportunities. This time we have also introduced the inculcation of organic farming and effective waste management for livelihood generation. Our single minded objective is to see the lives of these villagers uplifted in a holistic manner."

To date Puritas Sath Diyawara has provided clean drinking water to over 21,500 men, women and children across fourteen villages in the North and North Central provinces since 2014. Each project is sponsored by a Group Company, and to-date the Hayleys Group has invested more than Rs. 45 million in this initiative. It consists of formalised water distribution network through a bowser and multiple docking stations throughout the village to ensure all villagers have equal access to purified water. Surveys are conducted on a regular basis to monitor the benefits of this initiative.

Added to the woes of the residents of Neriyakulam the lack of an opportunity to learn a livelihood skill or worthwhile work experience during a period of over 30 years have made menial labour, construction work and any other odd job they can find the main income source for the residents of the village.

Teaching new skills for livelihood generation through organic farming

To provide a holistic livelihood development Hayleys has consciously extended the project to provide livelihood development to enhance the quality of lives within the village. The Puritas Sath Diyawara program has set up model organic farms in over an acre of land in the vicinities of the two RO plants. This will provide technical knowhow and best practices in organic farming allowing village farmers to eventually adopt the practices in their own lands as well. In Neriyakulam, the model farms will offer a first-hand experience for the people of the village, enabling them to adopt a new livelihood opportunity through farming. Each model farm, will grow traditional rice, regional vegetable and fruit varieties. Once established fully, the model farms could set up a plant nursery, providing much needed seed material and saplings to start their own organic cultivation.

Inculcating segregation

and up-cycling to manage waste efficiently

The Puritas Sath Diyawara program has introduced a pilot up-cycling initiative in Nelumwewa. Waste segregation and management will be taught to the community where they can collect and sell their glass and plastic waste while the wet garbage will be used as fertiliser for the organic farms. Plastic waste in terms of discarded plastic and also foil wrappers will be up cycled. The initiative will train women in the community to use waste material that would otherwise pollute the general environment, into beautiful and practical bags and other products that can find a market in urban centres and amongst tourists. On completion of the training, the Hayleys Group will assist the community in finding markets for their products and hopes to introduce similar initiatives across all other villages in the Puritas Sath Diyawara program.