Essential need for washing machines fulfilled at the De Zoysa Maternity Hospital
The COVID pandemic that pressurised the entire country posed extensive pressure on the hospital network. The need to maintain the high standards set for safe operations whilst excelling in the usual services created challenges for all.

The De Zoysa Maternity Hospital which has four wards catering to pregnant mothers during childbirth, had to address some compelling needs of washing and cleaning of linen and clothing which had to be given extra attention.

Each ward needed a washing machine for their use and since the need to obtain this was not a possibility through the normal channels, donations were sought to achieve success. Consultant Gynaecologist Dr. Kanishka Karunaratna approached the Women's Chamber of Commerce and Industry requesting for support.

Women's Chamber of Industry Commerce (WCIC) initiated a fundraiser among its members and others to raise the necessary funds to complete the task. Three washing machines were donated to De Soysa Maternity Hospital, along with some electric jug kettles and surgical masks. This was another initiative of the WCIC to support the needs of the country during COVID. WCIC Chairperson Chathuri Ranasinghe and board members attended the handing over ceremony at the De Soysa Maternity Hospital.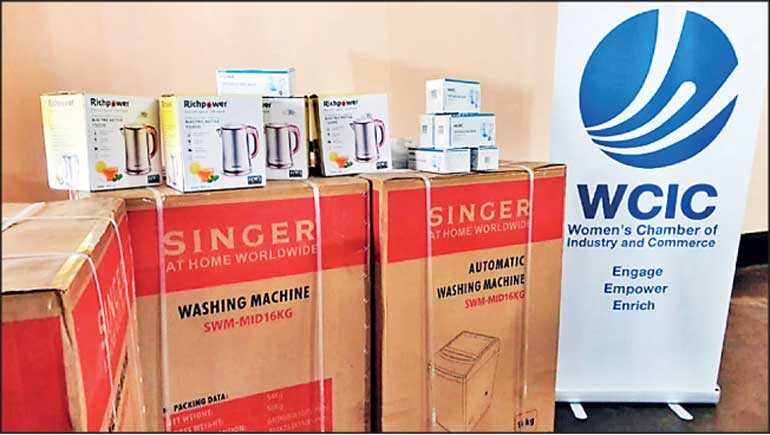 Women's Chamber of Industry and Commerce, the first women only trade chamber to be established in Sri Lanka and also in the world, is a non-profit organisation of women in business and professions working together as a think-tank, a voice and platform to engage, empower and enrich women in professions and businesses to economically empower the women of Sri Lanka to be powerful nation builders by participating in transforming the economic growth of Sri Lanka.