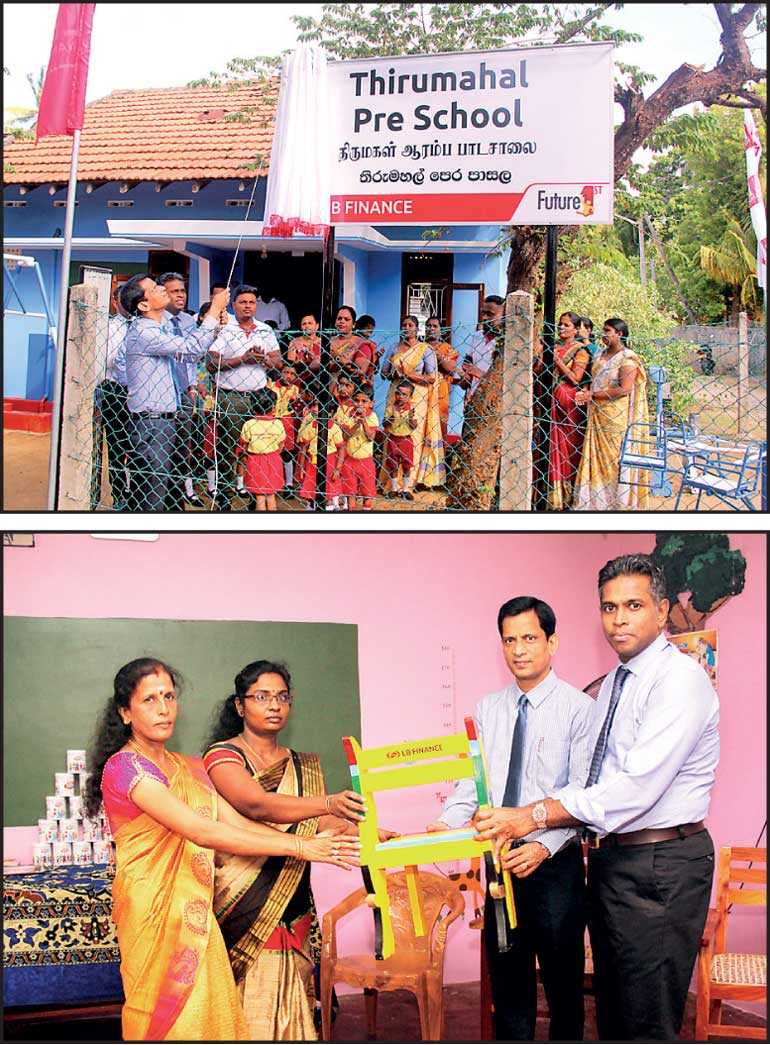 LB Finance, the undisputed leader in the non-banking sector and a concerned corporate citizen, continues to expand its CSR work with strengthening of preschools around the country. Believing that educated children are a necessity in the present as well as in the future, the company has come forward to strengthen preschools. It is expected that these preschools will help develop the intellect of the child as well as give them a life-long love of learning. The initiative constitutes of different programs at different levels and aims to benefit children in rural areas with economic hardships.

In 2018 LB Finance opened 126 preschools for the second time this year LB Finance is planning to develop 75 preschools island-wide. 30 preschools were developed in the northern region launching this project in July 2019. The inauguration event was attended by Niroshan Udage and March Perera, Executive Directors of LB Finance PLC. Another 45 preschools are to be opened Island wide by the end of this year.

"As a responsible corporate entity with vested interest in the country's future progress, we felt the need to create opportunities for children from rural areas to have access to quality education. The economic challenges faced by many families in the area leads to a negligence of children's early education. We were happy to be able to help improve the situation and encourage learning and development amongst children from such a young age," commented LB Finance Managing Director Sumith Adhihetty.

The preschools are refurbished, furnished and supplied with necessary learning materials and toys for the children in order to enhance the learning environment. On a global level, early childhood education remains the 'forgotten link' in education policies and programs worldwide. According to findings by UNESCO devoting more resources especially to the most unprivileged children should be the 'first step' of a broader national early childhood care and education policy.

The preschool concept emphasises self-directed activity, collaborative play, and hands-on learning, which will stand these children in good stead as they grow older. LB Finance hopes that this initiative will help raise critical and analytical adults who will contribute to the society they are in.