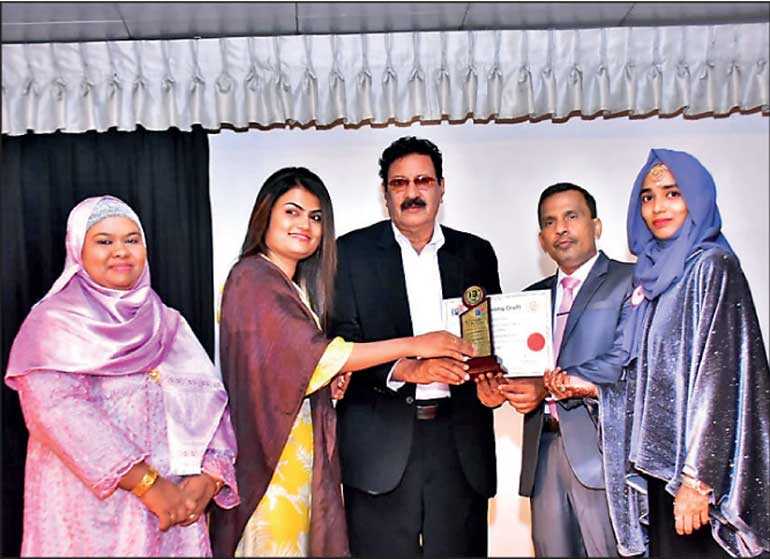 The Pearl Hobby Craft Institute held its 13th anniversary celebration and awards ceremony at the M.D. Gunasena Auditorium, Colombo 12 recently, under the patronage of its Proprietor and Chief Instructor Risa Fawazdeen.

Pearl Hobby Craft is a training institute registered under the Tertiary and Vocational Education Commission and affiliated by Vocational Training Authority. Since its inception in 2009, it has been conducting vocational training courses such as general cookery, cake making, tailoring and handcrafts exclusive for ladies. This year more than 85 students received their certificates and awards.

Tower Hall Foundation Director Hassim Omar was present as Chief Guest, while Seatrans International Ltd. Financial Controller A.L.A. Chathurika Liyanaarachci, Frontier Advisory Ltd. Director F. Fazla Azreen and Amana Bank Ladies Branch Manager F. Shazney Siraj were present as Guests of Honour.

Media Coordinator of the event Ruzaik Farook received a token of appreciation at this ceremony. Director of Studies of the Institute M.M. Fawazeen was also present.