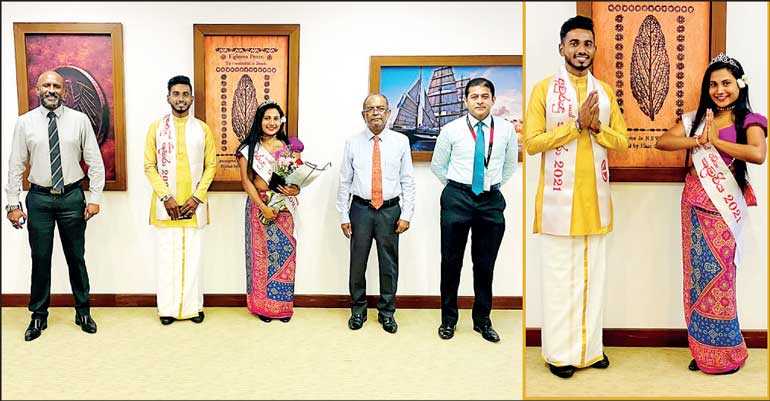 Pan Asia Bank's Isuri Cooray and Uthayakumar Dinesh emerged winners of the Avurudu Kumari and Avurudu Kumara competition respectively which marked the culmination of the joyful Avurudu festivities held by The Truly Sri Lankan Bank for its employees.

As a bank that values the nation's rich heritage and respects all communities, the celebrations reflected traditions of both Sinhala and Tamil communities in the way they celebrate the New Year. By paying careful attention to the diverse yet similar customs, the Truly Sri Lankan Bank showcased how it values and respects diversity and inclusion of all employees.

Pan Asia Bank's employees voted excitedly on a digital platform to crown their favourites as part of the celebrations for the Sinhala and Tamil New Year organised by Team HR and winners of the 'Avurudu Kumara' and 'Avurudu Kumari' were represented from Sinhala/Tamil cultures which reflects the truly Sri Lankan spirit of a united nation.

Pan Asia Bank's Avurudu 2021 celebrations included all the traditional Sinhala and Tamil customs and rituals, representing both cultures to mark the start of the new year in harmony and in unity amongst diversity. The entire staff commenced work in traditional attire on the auspicious day of 19 April and participated in many traditional Avurudu games in their respective locations and shared traditional sweetmeats.