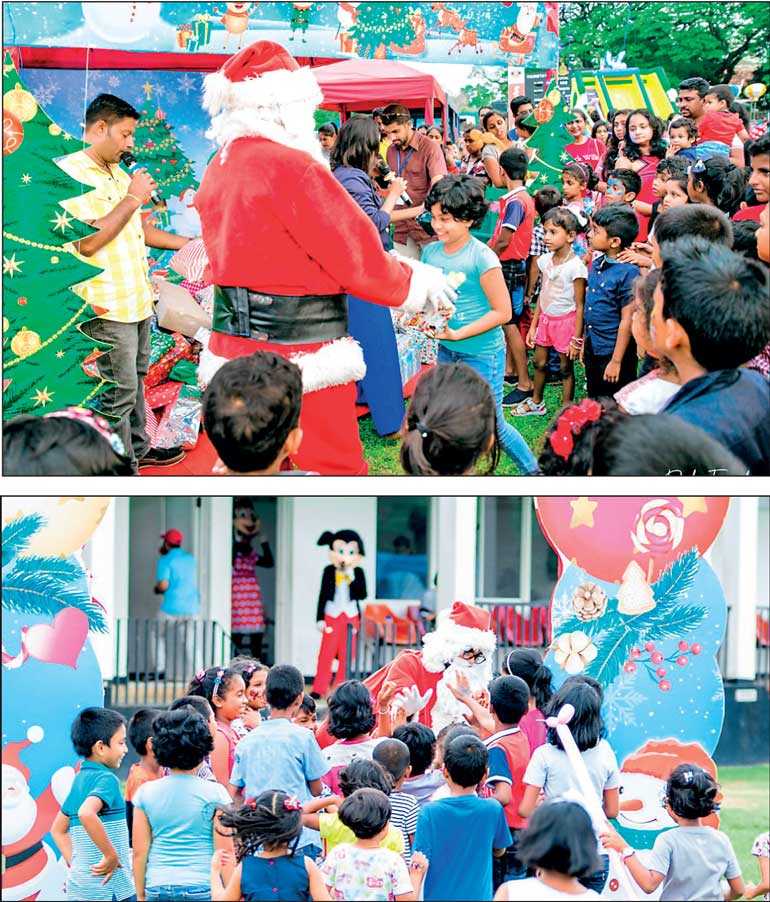 ---
The NDB Staff Recreational Club ended 2019 on a high note with the Kiddies Party following the NDB TalentFest 2019.

The Annual NDB Kid's Party was held with the participation of the NDB staff and their children at the Thurstan College Grounds. The NDB SRC presented each child a gift from Santa along with an evening of fun, entertainment and games.

The NDB Staff Recreational Club often organizes such events in order to encourage the Bank's employees, their spouses and families to be a part of the Bank via its many recreation activities. The Bank's ultimate goal is to ensure employee satisfaction to the maximum.

NDB Bank, which is the first and to date the only corporate in Sri Lanka to officially be certified with EDGE Certification is a premier retail Bank with over 112 branches across the island, serving millions of Sri Lankans through a host of financial services. From its inception, the NDB Group which includes NDB Bank, NDB Capital, NDB Investment Banking, NDB Wealth, and NDB Securities has been a catalyst in the development of the nation, strengthening and empowering entrepreneurs, corporates and individuals from all strata of the economy. Customers across all group companies have benefited from the product and service offerings of the NDB Group.