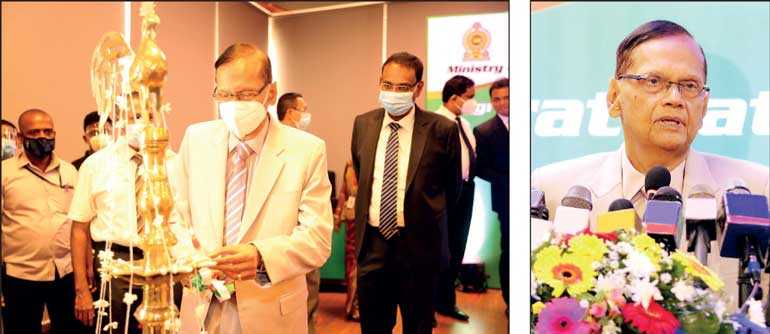 School children get laptops, tabs, reloads and more to support remote learning
The Minister of Education gifted Milo campaign winners with laptops, tabs, reloads and more at a special event, in support of the brand's campaign to help children learn remotely and stay physically active.

Milo's latest campaign will provide a total of 10,000 children with Rs. 10 million worth of laptops, tabs, reloads, scooters, bikes, skateboards, basketballs, footballs, skipping ropes, headsets, or school bags to help them learn remotely and stay physically active, at a time where many are shielding indoors from the pandemic and limiting the time spent outside their homes.

The brand will be gifting 1,000 children every week via raffle draws between 18 February and 18 April. More information is available on the @MiloSriLanka Facebook page.

"The Milo brand has always been about nourishing our consumers to go further in life. Supporting and encouraging them to stay active and lead a healthy lifestyle has been a big part of this, but we wanted to go one step further this year. We heard many stories of families struggling with remote learning and online classes, especially those with more than one child, as they didn't have enough devices or data to cope. We also heard of parents worried about the lack of outdoor playtime and physical activity for their children. This purpose-driven campaign is our way of supporting parents with the resources they need to help their children go further in life," said Milo Category Marketing Manager Mohamed Ali.