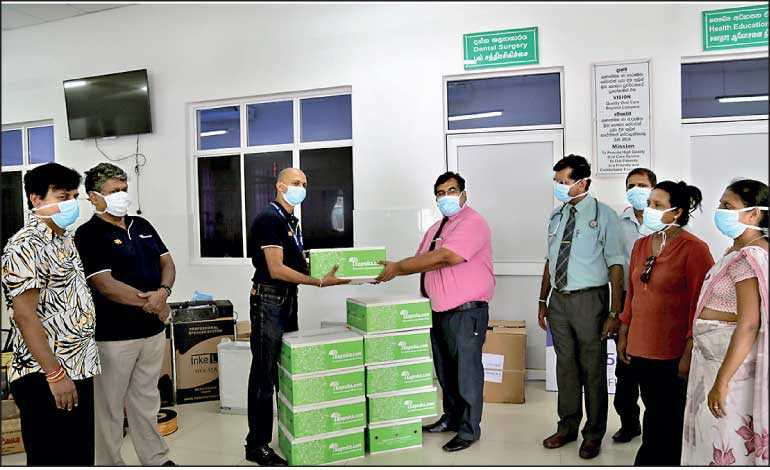 Donating essential goods to the healthcare workers at IDH
---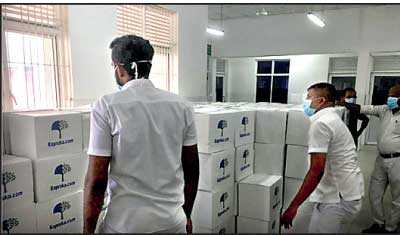 Leading Sri Lankan e-commerce store Kapruka recently donated a round of essentials to each of the over 600 dedicated, selfless healthcare workers employed at the Infectious Diseases Hospital (IDH). The online store has also progressively delivered these essentials right to the homes of these staff members, to where their families and loved ones are currently confined during this Avurudu season.

Kapruka's initiative was intended as a gesture of gratitude to the frontline staff who are deeply dedicated to fighting the COVID-19 pandemic in the country, by putting the public's safety and health above their own.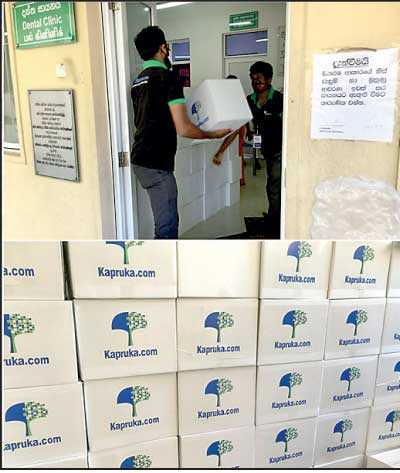 The project was headed by Kapruka CEO Dulith Herath, Head Sales Manager Lalith C. Perera, Operations Director Alexander Sivakumar, and Sales Manager Suresh Eranda. Also present were IDH Director Dr. Hasitha Attanayake, Assistant Director Dr. Chintha Weerasooriya, and Physiological Disease Specialist Dr. Ananda Wijewickrama.

Kapruka is deeply committed to extend their fullest support during this time of crisis, in particular to those at the forefront of the battle against this unprecedented health crisis in Sri Lanka.