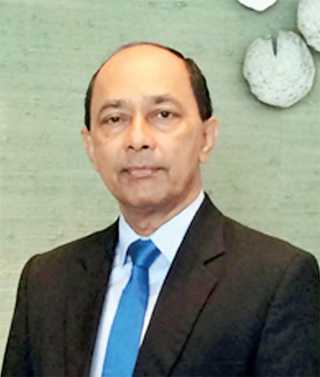 Janak Jeevantha Bandaranayake
---
The Government of Japan has announced the conferment of "The Order of the Sacred Treasure, Gold and Silver Rays" upon Janak Jeevantha Bandaranayake on 3 November 2020 for his contributions to promoting cultural exchange between Japan and Sri Lanka.

Bandaranayake worked at the Embassy of Japan in Sri Lanka over a span of three decades and contributed to elevating the cultural ties between Japan and Sri Lanka.

He was also instrumental in inaugurating Sri Lanka's national television network, Rupavahini through a Japanese grant aid in the early 1980s, which telecasted a globally renowned Japanese TV drama "Oshin" in 1998.

Many of Bandaranayake's fruits of labour were culminated in the successful cerebrations of the 40th, 50th and 60th anniversaries of Japan-Sri Lanka Diplomatic Relations where he dedicated whole-heartedly to mark the milestones with various cultural events.

His efforts to strengthen and further cement Japan-Sri Lanka relations began prior to his appointment at the Embassy where Mr. Bandaranayake served as a chief interpreter for the Sri Lanka Pavilion at the Tsukuba Expo held in Japan in 1985 and as a main organizer of cultural events for youth from various countries arriving in Sri Lanka onboard "Nippon Maru" as part of "Ship for World Youth" organized by the Government of Japan.

The Government of Japan said it sincerely appreciates Banadaranayake's long-standing contribution to uplifting the time-honoured friendship and cultural exchange between Japan and Sri Lanka.