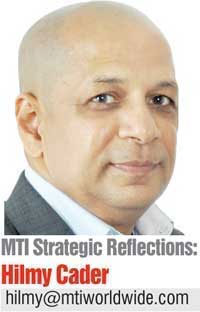 Consequent to Brexit, $ 2 trillion was wiped off stock markets. Where did it 'evaporate' to? Did this money ever exist in the first place? Human greed to make quick big money (with a simple click transaction) has driven us to place insane valuations of capital markets.

Emerging markets trying to blindly ape the so-called developed capital markets should take a lesson. Ultimately, the only way humans can add value to each other (remember Adam Smith) is by producing and consuming goods and services of value to each other.

This is a rude awakening to emerging markets to focus on basic human needs, SMEs and grassroots job creation and not be overly seduced by capital markets!