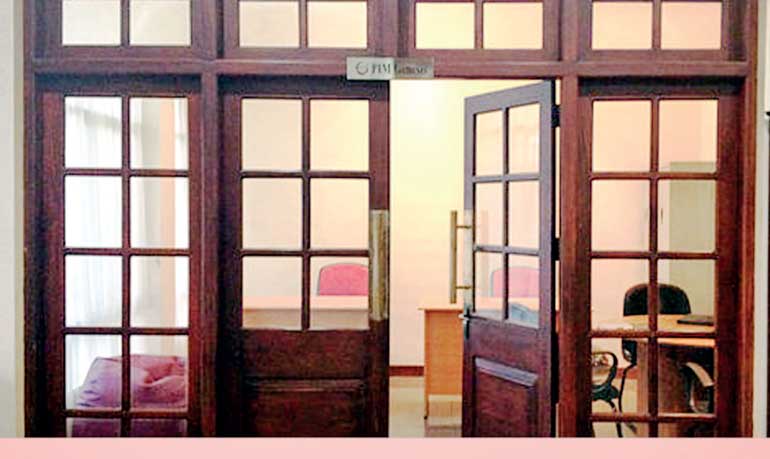 The PIM Genesis business incubation centre
It was a moment of happiness when we had the soft launch of the PIM Genesis, the first-ever business incubation centre initiated by a State sector higher education institute in Sri Lanka. It was a final year entrepreneurship skills project of two MBA students of the Postgraduate Institute of Management. The genesis of 'PIM Genesis' signifies the need to be entrepreneurial in enriching the economy. Today's column attempts to explore more on entrepreneurship.

Overview

Ashan Dilantha and Indunil Siriwardena, two final year MBA students, met me once with the idea of an incubation centre for PIM. They were professionally guided by Dr. Travis Perera, a veteran in the field of entrepreneurship. Mafaz Ishaq, visiting faculty of PIM, also was supportive in many ways. I remember having many conversations with Dr. Travis Perera on the need to have a Business Incubation Centre at PIM. Now it is a reality.

PIM Genesis looms large in the broad context of entrepreneurship. The textbook description tells us that it is the capacity and willingness to develop, organise and manage a business venture along with any of its risks in order to make a profit. The most obvious example of entrepreneurship is the starting of new businesses.

As we know, in economics, entrepreneurship combined with land, labour, natural resources and capital can produce profit. Entrepreneurial spirit is characterised by innovation and risk-taking, and is an essential part of a nation's ability to succeed in an ever changing and increasingly competitive global marketplace.

I still remember learning entrepreneurship in my MBA program at PIM with Dr. Travis Perera. In fact, one out of five graduates of PIM ends up in becoming an entrepreneur. The term "gale of creative destruction" still echoes in my mind. It is the term used by Joseph Schumpeter, a scholar on entrepreneurship, about replacing whole or in part inferior offerings across markets and industries, simultaneously creating new products and new business models.



Specifics of PIM Genesis

According to its impressive website (www.pimgenesis.com), PIM Genesis is the business incubation facility which specifically targets its mission towards grooming the start-up businesses initiated by the PIM MBAs. This facility assists the PIM entrepreneurs by providing facility based services (work space and utility services), creating opportunities for networking and partnering with the leading local business firms as well as other business professionals and also by providing mentorships.

The vision of the PIM Genesis is to be the master flow of new local businesses to support the national economic development. Its mission has been stated as to promote entrepreneurship among PIM MBAs, enhance the number, quality and the sustainability of the start-ups by PIM entrepreneurs, and develop the strongest university-based business ecosystem.

Among the main objectives of PIM Genesis are to:
Increase the number of entrepreneurs developed by the PIM up to 40% per year by 2020
Connect the PIM students, the Faculty and the Alumni together to generate synchronised outputs in the field of new business development
Reduce the entry barriers of the business start-ups by PIM MBAs by providing facility based services, networking and mentoring
Partnering with other leading local and regional business incubators and other service providers that supports businesses and to expose start-ups to the local investors in order to provide opportunity to initiate partnerships. In doing so, it aims to create a new PIM culture in supporting start-ups (www.pimgenesis.com).
"If you just work on stuff that you like and you're passionate about, you don't have to have a master plan with how things will play out," said Mark Zuckerberg, the founder of Facebook. We too are conscious about being open to new opportunities in the horizon.

Against the wind

Entrepreneurship is often associated with true uncertainty, particularly when it involves something really novel, whose market did not already exist. However, even if a related market already exists, nothing guarantees that room exists for a particular new entry. Risk taking is part and parcel of it. "When everything seems to be going against you, remember that the airplane takes off against the wind, not with it," said Henry Ford, founder of Ford Motor Company.

Among the pioneering entrepreneurs of the world, one name comes to my mind is Thomas Edison. What do you say about the man who gave the world the electric light, the phonograph, talking motion pictures and more than 1,300 other patented inventions? Moving beyond the innovation, he was also able to exploit the profit potential in his creations, an entrepreneurial bent that asserted itself when Edison was a teenager, printing a newspaper in the baggage car of a rolling train and then selling copies to passengers. His impact on the way people live was and is pervasive. As a combination of inventive genius and entrepreneurial flair, he stands special.

Henry Ford was another icon of the same breed. He earned the seed capital for his enterprise by working as an engineer at the Edison Illuminating Company in Detroit, USA. Ford also fundamentally changed lifestyles by making available a vehicle, the Model T, which vastly extended people's range of movement. He had a profound impact on manufacturing industry. The moving assembly line he designed to build his cars was the signal breakthrough of the Industrial Age.

Entrepreneurs at the pinnacle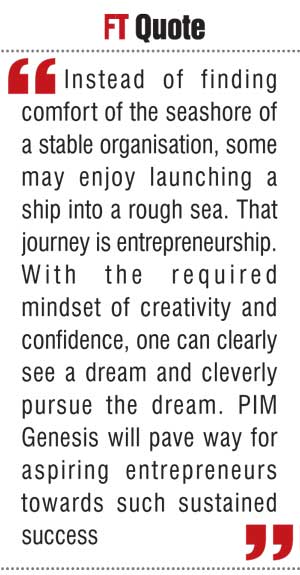 The Forbes magazine list of world's top 10 entrepreneurs is USA-concentrated, exclusively male, and dominated by tech-founders. One sure commonality is that each person on the list has built his business from the ground up–and, ultimately, used his/her power and money to do two things: invest in charitable aims and solve the problems of global development.

There is no surprise in their No. 1 pick. Bill Gates still remains the richest person in the world – a title he's held since 1994. In recent years, the Chairman of the software company has set high standards for efforts to eradicate a variety of the direst diseases, from polio to HIV. Thanks to his strong ties with billionaire comrades like Carlos Slim and Michael Bloomberg, the Bill & Melinda Gates Foundation has secured up to $335 million in pledges.

Google co-founders Larry Page and Sergey Brin both take the second spot. Combined, the two have an estimated net worth just shy of $50 billion. Page, who is tasked with running Silicon Valley's most celebrated company, is a huge spender when it comes to research and development.

At 29, Mark Zuckerberg (No. 3) is the youngest entrepreneur to make the list. The Facebook CEO has expanded his influence beyond the social network by advocating for immigration reform and technology education. Last year, he donated $10 million shares of his company to the Silicon Valley Community Foundation.

Though not in the top 10 list, one I prefer to talk on is Richard Branson. He is the founder of Virgin Group, which consists of more than 400 companies around the world including Virgin Atlantic, Virgin America and Virgin Mobile. He is the author of six books including his latest, 'Like a Virgin: Secrets They Won't Teach You at Business School'.

One of Britain's highest profile billionaires, Richard Branson owes his fortune to a conglomerate of businesses bearing the Virgin brand, many of which he no longer controls. In 2014, budget airline Virgin America went public, as did Virgin Money, of which he owns 35%. Among his more famous exits: the sale of Virgin Records for $1 billion in 1992, which reportedly made Branson run down London's Ladbroke Grove crying.

Branson's stakes in terrestrial aviation (Virgin Atlantic and Virgin America) have increased, while his space flight endeavour (Virgin Galactic) is having trouble achieving lift-off. One of its spaceships exploded in mid-air in 2014, killing a test pilot and injuring another. Branson continues to expand his travel business, recently announcing Virgin Cruises. He lives on Necker Island, the British Virgin Islands retreat he bought in 1978 for $180,000.
Sri Lankan entrepreneurs

Small and Medium-Scale Enterprises (SMEs) in Sri Lanka account for 80%-90% of the total number of enterprises, and the development of the sector is the key for resilient national economies, according to the Asian Development Bank. The Asia SME Finance Monitor notes that the SMEs contributed to 30% of GDP, 20% of exports, 30% of the production value added in the manufacturing sector, and employed 35% of the total workforce. The backbone of this is entrepreneurship.

The spirit of Sri Lankan entrepreneurship has been a beacon of hope for the nation. Sri Lankan entrepreneurs have taken the lead in fostering growth and economic development, creating and sustaining businesses in challenging environments and have gone to yield outstanding results for the country. The Federation of Chambers of Commerce and Industry of Sri Lanka (FCCISL) salutes these outstanding and enterprising people by recognising and rewarding them through a prestigious awards programme running for past 20 years. Hopefully, the entrepreneurs inspired by the PIM Genesis will be showcased in time to come.

Way forward

We need to promote more entrepreneurs in the local soil. They need to have global reach with local roots. It is very encouraging to see the award schemes such as Entrepreneur of the Year felicitating the deserving candidates.

Instead of finding comfort of the seashore of a stable organisation, some may enjoy launching a ship into a rough sea. That journey is entrepreneurship. With the required mindset of creativity and confidence, one can clearly see a dream and cleverly pursue the dream. PIM Genesis will pave way for aspiring entrepreneurs towards such sustained success.