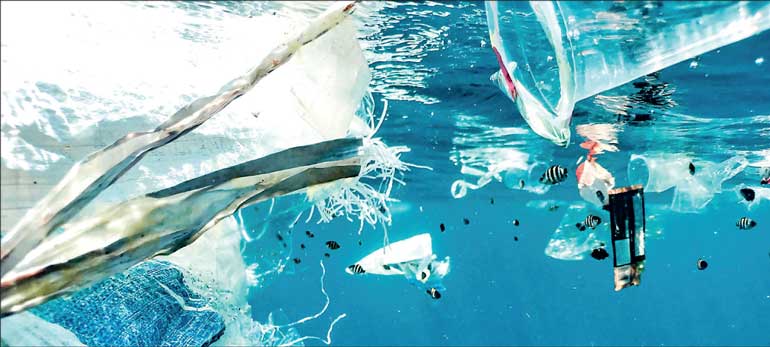 Plastic pollution is a global challenge that connects to climate change, biodiversity loss, environmental degradation, and trans-boundary management
---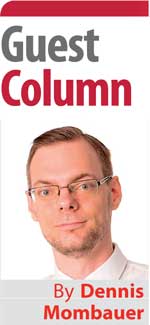 Planetary health, including the health of nature, people, and climate, has been a prominent topic toward the end of 2022.

The United Nations Climate Change Conference (UNFCCC COP27) ended on 20th November in Egypt, the Conference on International Trade in Endangered Species of Wild Fauna and Flora (CITES COP19) was convened from 15th to 26th November in Panama, and the long-delayed Montreal Biodiversity Conference (CBD COP15) in Canada.

The climate and biodiversity crises are closely interlinked, with a rapid and severe loss of species as well as fragmentation and destruction of habitats throughout the last decades. Climate change is a contributor to environmental degradation and biodiversity loss, but the loss of ecosystem services in turn exacerbates climate change, leading to more severe extreme weather events as well as long-term climatic changes.


Plastic pollution as a global threat and challenge

However, climate change is far from being the only contributor to the biodiversity crisis. Pollution in all its forms ─ for example, air pollution, water pollution, oil spills, or industrial waste ─ can gravely affect natural ecosystems and the plants and animals thriving in them. Pollution, climate change, and environmental degradation are interconnected, and they need to be addressed through urgent and decisive action.

Plastic and micro-plastic pollution is one form of pollution that has increasingly garnered global attention due to its scale and implications. According to recent studies, plastic already accounts for 85% of all marine litter and is present in rivers and oceans as well as terrestrial ecosystems, where it can remain for centuries.

It is estimated that billions of tons of plastic have been produced since the 1950s, and production is expected to further increase, doubling by 2050 if the world stays its current course.

This plastic, micro-plastic, and nano-plastic pollution leads to the degradation of natural ecosystems as well as injury or death of animals. Furthermore, it also presents a human health hazard, either by contributing to air pollution when burned or directly through inhalation of micro-plastics or consumption in food and water.

Plastic pollution is trans-boundary and moves along rivers, through the world's oceans, in the air, and along trade and value chains, rendering it difficult to address on the country level. While there have been many local actions ─ including beach clean-ups, policy and planning processes, or initiatives on recycling and up-cycling in Sri Lanka ─ there is no global treaty to coordinate the international response to plastic pollution so far, only a patchwork of national policies and laws. However, this is about to change.


On the way to an international treaty
From 28th November to 2nd December more than 2,500 delegates from 147 countries met in Punta del Este, Uruguay, for the first session of the Intergovernmental Negotiating Committee to develop an international legally binding instrument on plastic pollution, including in the marine environment (INC-1). The mandate for this process stems from a resolution adopted by the United Nations Environment Assembly in February 2022, which started a negotiation process that is expected to result in a legal instrument by the end of 2024.

Such an instrument could follow the precedent of existing treaties for other forms of pollution, for example, the International Convention for the Prevention of Pollution from Ships (MARPOL), the Convention on Long-Range Trans-boundary Air Pollution (CLRTAP), the International Convention on Oil Pollution Preparedness, Response, and Co-operation (OPRC), the Minamata Convention on Mercury, or the Stockholm Convention on Persistent Organic Pollutants.

The purpose of the meeting in Uruguay was to kick start negotiations on a binding international legal instrument to address plastic pollution and lay the foundation for future progress. Delegates discussed the scope of the instrument and possible approaches to tackle plastic pollution across the entire plastic lifecycle, such as banning single-use plastics, imposing production restrictions, reducing plastic use, improving waste collection, recycling used plastics, or shifting towards more circular economies.

Government representatives and policymakers in Punta del Este were also joined by industry representatives and civil society, who are key stakeholders and actors in addressing plastic pollution. In particular, questions of responsibility (i.e., producer-pays principle) and just transition were key items of discussion, the latter including the fate of millions of waste pickers who depend on plastic collection for their livelihoods, mostly in informal economies across the Global South.

At INC-1, delegates agreed that the prospective legal instrument should include rules and regulations to ensure that plastic production and use are minimised and plastic waste managed in an environmentally sound manner, as well as provisions for financial and technical support that can facilitate implementation on the country level. Furthermore, effective monitoring and compliance mechanisms would be needed to ensure effective implementation. A framework for public participation and the involvement of civil society is expected to be another important part of the discussions going forward, as well as public awareness creation and education on plastic pollution.

Delegates concluded the meeting by agreeing on a timeline for the development of the instrument, which will include four more meetings of the INC until the end of 2024 to prepare a treaty. Negotiations in these meetings will need to balance the urgency for action with the need for a robust and effective legal instrument, while also including the voices, priorities, and capacities of different country- and non-country stakeholders.

The first session of the Intergovernmental Negotiating Committee was a significant step forward in the fight against plastic pollution. Delegates agreed on several important aspects of the instrument, which provides a strong foundation for future progress.

The international community now looks to the delegates to continue the negotiations and to take the necessary steps to ensure that the instrument is adopted and implemented effectively, with the next meeting (INC-2) set to take place in Paris, France, in May 2023.
---
The writer works at SLYCAN Trust, a non-profit think tank based in Sri Lanka as Research & Knowledge Management Director. His work focuses on climate change, adaptation, resilience, ecosystem conservation, just transition, human mobility, and a range of related issues. He holds a Master's degree in Education from the University of Cologne, Germany and is a regular writer to several international and local media outlets.