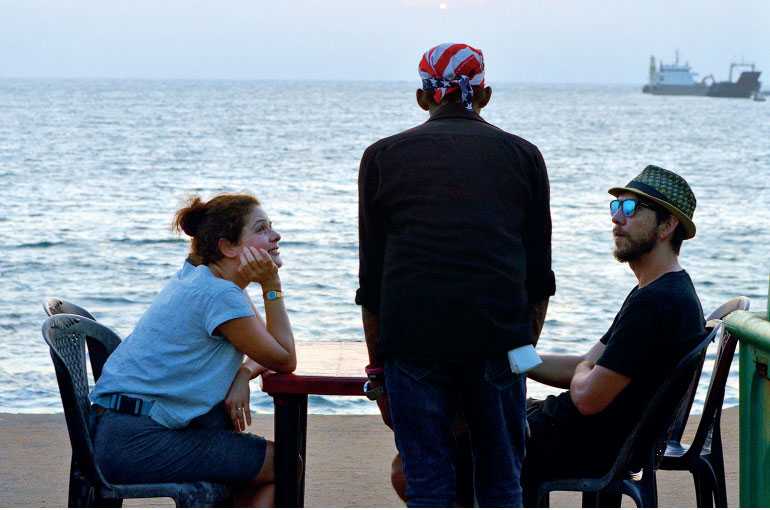 In most parts of the world, restaurants are offering an alfresco eating experience. We can follow suit — it would definitely be safer to dine on rooftops, patios and open gardens. Where this space is not available, local authorities can think of opening up streets by blocking them for traffic during certain times of the day
---
The restaurant business is going contactless. With touch free menus, payment with QR codes, drive-throughs all in place, one can safely say they have got the COVID preventive measures down to a pat. According to news reports and analysts, in some countries like India, these cloud kitchens are slated to become billion dollar industries.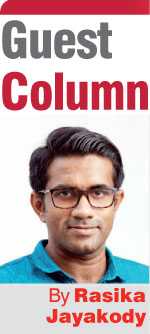 But the thing is, it is just not the same — all of this is only making us nostalgic and yearning for pre-lockdown times, when we could dine out with peace of mind. As Joydeep Bhattacharya, Head of Bani India's Consumer Products and Retail practices says, while cloud kitchens will be a substitute for more variety and convenience as opposed to cooking at home, it is not a replacement for eating out especially if one is in a celebratory mood.

Sentiment aside, this is something important that needs thinking about. What will happen to the night lights of Colombo or to be more specific, city tourism? In the past five years Colombo has been building up into a cosmopolitan hub, with different cuisine and dining out, gradually becoming the in-thing within the metropolis. Apart from making the city culture vibrant, this opened up an entirely new avenue for tourism promotion.

But all that came to a drastic halt with the pandemic, and restaurants took a big hit. Post lockdown, this sector is still struggling and some are even threatening to go belly up. With health and safety rules recommendations to stay indoors, the culture of eating out is being relegated to home deliveries, which is not entirely a bad thing. Home deliveries have in fact given life to a host of new businesses, especially those that are popularly termed 'cloud kitchens'.

Cloud kitchens, which are cropping up almost every day now, are commercial kitchens set up by entrepreneurs who undertake to deliver food orders placed online. Because they have no traditional dine-in facilities cloud kitchens are more cost effective for those who run them as they save on rent, air conditioning, and do not require many staff on their pay-roll like regular restaurants. As for the customer, while they will not get a dine-in experience, they get to experience a special meal while still observing the social distancing norms.

They are becoming so popular, that many restaurant owners in Colombo are thinking it might be prudent to put up their shutters and resort to food deliveries. Especially those in the expensive quarters of the city are thinking along lines of moving to the boondocks of Colombo where they can operate kitchens without their shop fronts.

Given the current situation, this is not a bad survival tactic, but how will this affect the restaurant business in the long run? Our city fathers would need to monitor this trend because the restaurant business is built on goodwill, which comes out of reliability and service.

A lot more than talented chefs go into the restaurant business, and a clientele that appreciates the ambience of their dining out environment, become repeat customers based on their comfort level and familiarity of surroundings as much as good food.

Collectively, these restaurants create an ecosystem that contributes to the vibrancy of any city. But with the current virus threat, people weigh the risks of eating within brick and mortar surrounds. What does one do in such a situation?

In most parts of the world, restaurants are overcoming this by offering an alfresco eating experience. We can follow suit — it would definitely be safer to dine on rooftops, patios and open gardens. Where this space is not available, local authorities can think of opening up streets by blocking them for traffic during certain times of the day.

Whilst this might be a case of necessity being the mother of all inventions, authorities must move actively to keep our restaurant business alive, as not doing so would be detrimental in the long run. The idea to build the area around the Galle Face Green into a tourism hub for the city, was to push attractions beyond the sun, sand and archaeological attractions of the island. The concept of the Port City depends on this plan working.

One of the first things the port city will build is its surrounding marina, which will then flow into the entertainment precinct of this new city. While these are intended as tourist attractions, they will also be the catalyst that would spur the financial, residential and business districts of the city. The $ 15 billion investment that's expected to flow into the country through the port city during the next 20-odd years, would depend a lot on whether this would be an interesting and exciting city to live in.

However, in today's post lockdown Colombo, the culture that was developed along the night lights of the city, is sadly in reverse gear. The new One Galle Face restaurants are facing the impact as much as other restaurants in the city.

Whilst we are fire fighting on the COVID-19 front, we also need a recovery plan for the restaurants, because they are the foundation, the very base of it all to restore the city's lights and vibrancy. If the restaurant business collapses into becoming ghost kitchens, then we would have nothing to build on and re-establishing will take too long a time.

Everyone says that technology is the great equaliser. If that is really the case here lies an opportunity for those unique minds to come up with some brilliant ideas not only to keep our city safe but to prevent it from going to seed. Millennials who are thinking of startups — this is the time and the job at hand.

Something that can help the situation and done quite successfully in other parts of the world is contact tracing. It is done via mobile phones and other smart devices where individuals can identify those who had been exposed to the virus or had contracted COVID-19 through an app, and keep a safe distance. We could further improve this, to emit signals from hand-held devices from people who have travelled into known high-risk areas.

While this system might surely come up for scrutiny where individual privacy is concerned, we are fighting an invisible enemy that seeks to destroy and create mayhem. If we want the new normal in this situation, we have to be creative. The smallest things need to be fixed first, and in this case it would be human interaction in its novel form, albeit contactless.

This kind of tracing is not exactly new. Chinese authorities released a mobile app in February 2020 called 'close contact detector,' which enabled people to check if they were at risk of catching the virus. Users could scan a QR code via mobile apps like Alipay, WeChat or QQ to make an inquiry, and if an app user had been in close contact with the virus according to their information, they were advised to stay home and get in touch with local health authorities.

Other countries who came up with similar apps were Australia with their COVID safe, smart phone app, South Korea, India, Iceland, and the USA where North Dakota and Utah are using phone location data to monitor spread. These apps however have faced various challenges including that of GPS technology and legalities concerning privacy, which is an issue in some countries.

But there are ways to circumvent it with technology and public buy in, which no doubt will be easy to have if the promise is the ability to hit the Colombo night lights in relative safety. While none of this sounds easy to do, it is a juicy challenge tech start-ups can sink their teeth into, and one that would undoubtedly interest foreign university returnees who are thinking of their next steps.

It is the need of the hour and it is anyone's guess if we have the bright ideas, innovative minds to do it and the political will to support them.