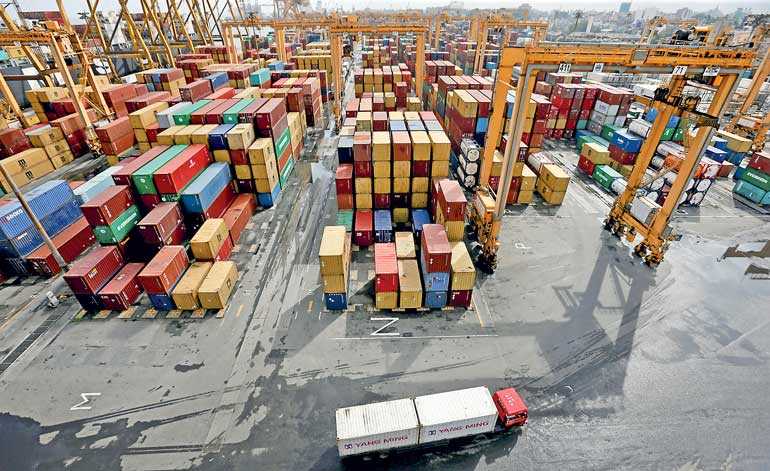 By Anushka Wijesinha

The current US-China trade frictions and the broader US stance on trade relations with its key partners could trigger a substantial redrawing of supply chains across Asia and the world. This has implications for Sri Lanka, as it aims for a more trade and investment-oriented growth path. To survive and thrive in this 'new normal' for trade, Sri Lanka must double down on vital domestic trade and competitiveness reforms.


Protracted tensions

The defining feature of the trade tensions in the world today is US President Donald Trump's trade stance towards China. This is hardly surprising – it was a hallmark of his election campaign, and this is him following through with his election promises.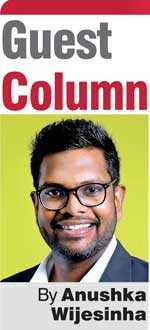 On 6 July, the US imposed 25% tariffs on $ 34 billion of imported Chinese goods, which then led China to respond with similarly sized tariffs on US products. In mid-August, tariffs on an additional $ 16 billion of Chinese imports was added and China responded proportionately.

In early September, a further tariff on $ 200 billion of Chinese goods was imposed, to which China plans to respond to with tariffs on $ 60 billion of US goods. By the end of last year, however, there appeared to be some respite.

Following the 'G20 Summit' in Buenos Aires in early December, President Trump agreed to pause raising tariffs (from 10% to 25%) on $ 200 billion of Chinese goods for a period of 90 days from 1 January, to allow for talks.

Yet, even as the end of March draws close, there is no firm deal reached between the US and China. In fact, President Trump stirred market jitters when he hinted that he may decide to retain tariffs 'for a substantial period'.

The Trump administration's assertion is that his trade stance is essential to bridge America's large trade deficit with China, which the administration claims has come about due to unfair practices by the Asian giant, including theft of intellectual property by Chinese firms, aggressive technology transfer measures imposed on US companies, and unfair subsidies by China on its domestic industries.

Accusations which China has vehemently denied. In fact, at the World Economic Forum's 'Annual Meeting of New Champions' in Beijing in October last year, much of Premier Li Keqiang's speech was dedicated to assuring the international business community that China is taking many measures to further open up, to safeguard IP of foreign firms, and to level the playing field between foreign investors and Chinese business.


Spillover effects

We often assume that the worst affected of the hostile US trade stance towards China would be Chinese-owned businesses. However, 60% of China's exports to the US are produced by non-Chinese companies. Many of them produce customised inputs for American manufacturers. So, tariffs imposed by the US administration would actually affect many American (and European) companies that own factories in China.

This would have important implications on the future location decisions of foreign firms in China. The big question is, then, would the ongoing US trade stance fundamentally redraw the map of supply chains in Asia, between Asia and the US and Europe, and in North America?

The rise of China's export-driven model in the last 15-20 years carried along with it a whole set of other Asian neighbours, especially developing economies in ASEAN. While exports may not be the be all and end all for China (especially with the recent 'rebalancing' policy towards domestic consumption), it certainly is a big deal for its neighbours.

Developing economies in Asia are intimately connected between supply chains with China and US. Many products that go to China and then to the US have parts sourced from Singapore, Vietnam, and Taiwan. So, the knock-on implications will hit hard, and adjustment will take some time. In its latest Asian Economic Outlook, the ADB argues that the biggest risk to Asian economies is the disruption of regional supply chains.

ADB Chief Economist Yasuyuki Sawada has noted: "Any escalation of the trade conflict could disrupt cross-border production links." Much of the impacts of these changes will not be seen overnight, and it will likely take at least two to three years for the trade war's effects to be fully realised.


A Fundamental redrawing?

An optimistic view is that, from the perspective of developing countries in Asia, this could be an opportunity; Chinese supply chains would relocate to South East and South Asia. In a recent report on the issue, The Economist Intelligence Unit (EIU) argued that that new opportunities will open up for exporters in other countries, as US's and China's importers look for alternative suppliers and that the "lion's share of the gains from the trade war will fall to countries in Asia".

In this, there is particular relevance for Sri Lanka's largest export manufacturing sector – apparel and garments. The sector accounts for 74% of our exports to the US, and grew at around 4% year-on-year last year. Another EIU report on the subject noted: "The garment industry in the US will be greatly disrupted by tariffs on Chinese goods and we believe that this will benefit major garment-exporting countries in Asia."

They estimate that the 'Trump tariffs' on China "will create a worldwide opportunity worth $ 50 billion for other major players in the garment industry to grab a larger market share in the US". They cite Sri Lanka in particular as a potential gainer, of course behind Bangladesh and Vietnam where more of the lower cost activity will go to.

They indicate that in Sri Lanka the following factors will make Sri Lanka attractive to investors in this space: 'wages are still competitive (though not as low as in Bangladesh)'; 'the business environment is favourable compared with those of regional peers'; and 'it is easier to set up new businesses'.

Apart from apparels, there could also be opportunities in the rubber-based industrial products, electronics and electrical components as well as automotive components – all sectors in which the US has imposed higher tariffs on China.

Already Sri Lanka has some very competitive exporting firms in these sectors, for example manufacturers of industrial tyres, industrial and surgical rubber gloves, rubber gaskets washers and seals, electrical transformers, wire harnesses and sensors, and discharge lamps.

Overall, what the ongoing trade tensions will do is that it will fundamentally redraw production networks and supply chains globally, possibly inducing a split where firms take back some parts to the US ('re-shoring') and have some in Asia.

They may have some parts of the business only in the US for the US, and may have some parts only in Asia for Asia. This could be the biggest redrawing or upheaval of supply chains that the global economy has seen in a while.

It will force a relook of the entire supply chain including second and third tier suppliers and logistics services. Of course, technological shifts in the 'fourth industrial revolution', including 3D printing and e-commerce, would no doubt contribute to these shifts as well. By early the next decade, the world will end up with very differently drawn map of supply chains than we have today.


Sri Lanka's four-pronged agenda

This is the ideal time that countries like Sri Lanka need to push forward its domestic reforms – particularly around trade, investment and ease of doing business – so that we can take advantage of this changing supply chain picture. Sri Lanka missed the last time there was a big shift in supply chains (when Japan was investing in the rest of Asia in the 1980s and 90s) – maybe this is our new chance.

Now is the time to get our domestic house in order quickly and be ready to latch on to this redrawing of supply chains through a four-pronged agenda – a meaningful and bold tariff and para-tariff removal program, a proactive and focussed investment attraction effort (with a special emphasis on firms and sectors looking to exit China and seeking new destinations), an ambitious and fast-tracked doing business and trade facilitation reform effort, and an accelerated export promotion programme to help Sri Lankan firms go global.

Meanwhile, on the international front, Sri Lanka must remain a steadfast supporter of greater international trade and a rules-based international trading order. Any disruption of it inevitably hurts smaller countries like ours, and makes trade waters choppier and murkier. As International Trade Centre Head Arancha Gonzalez Laya has said: "This multipolar world needs more players to play a more active and responsible role – we cannot just leave it to the United States and China."

(Anushka Wijesinha is an Economist and Advisor to the Minister of Development Strategies and International Trade. The views expressed in this article are strictly the authors' own and do not necessarily reflect the views of any institution/s he is affiliated with.)