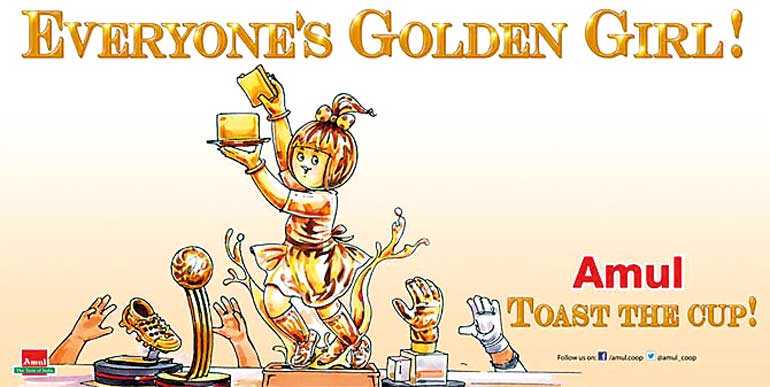 One of the most famous Amul campaigns is the billboard campaign featuring Amul butter, the Amul girl, and the tagline 'utterly butterly Amul'. Started in 1967 as a campaign to bring about social awareness on issues of a topical nature, it primarily featured a clever line with a sketch of the red hot topic in hand and the Amul girl with butter in hand and the tagline
Imagine this scene – the boy totally in love decides to take the plunge and propose to her. He sets up everything perfectly. The ring, the restaurant, the menu and the post proposal music to celebrate. Everything is manicured to a fine detail. But just as he sits across her and decides to propose, her phone rings. It's her mum and it's very urgent. She has to leave suddenly. He bids goodbye. And as she leaves the place she waits to cross the street and then passes this other man. Their eyes meet. It's love at first sight. The rest is history. An unexpected interruption can be life changing. Timing is everything.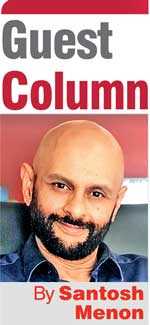 For brands too timing plays an important role – in ensuring you win your customers' loyalty, in ensuring you win against your competition, in formulating sales development strategies, in communicating differentiated messaging, in creating long-term sustainable campaigns even in occasion marketing and identifying trends that truly matter.

In my professional life, I have encountered similar moments where timing is everything. At an important client presentation, to the board, no less, I built up my argument in a compelling fashion. Each word delivered in deliberately rehearsed tone of voice, each gesture and eye movement meant to catch the attention of even the shortest attention span chairman and every single director. I can sense the anticipation in their eyes and they can sense the enthusiasm in my pitch, the passion in my viewpoint as I assiduously build up to the punch line and as I reach exactly the point – the client office boy walks into the room with a resounding clanking of cups serving piping hot cups of tea, coffee and totally unnecessary biscuits. The directors choose this moment to check their phones. The chairman excused himself as something unexpected just came up. And I felt like – life had indeed changed. In just that one ill-timed moment where my powerful punch line got usurped by snacks!
Time the attack

Brand owners have used time cleverly. A very street smart entrepreneur explained to me in his broken English, words of clear marketing wisdom – how he launched a back specialist balm targeted at women and became the market leader in no time. He said, "I was very clear we should directly target the multi-purpose balm (market leader) and show the consumer prefers my specialist alternative, so in my TV ad, I showed my consumer throwing away the actual brand of competition (visible in ad) after trying my product. We released the TV ad on Friday night and planned heavy GRP weights to reach maximum consumers in my TG over the weekend. I knew the courts opened on Monday morning and that we would be asked to stop running the edit with the 'throwing away shot'. By the time we had to stop airing the ad, the whole country got the message". His bold timing of the ad on the weekends, when the courts wouldn't intervene to stop his brazen attack on the market leader helped elevate his brand to No. 1 status in a tough category. Timing of a competitive attack to extract the maximum advantage was a critical part of the overall strategy.
Create artificial urgency

MRF tyres in India created a property called 'rain day'. They artificially created a date before the onset of the monsoon in India which they called 'rain day'. They created a highly visible countdown to the rain day and asked consumers to check their vehicle tyres before the advent of these rains to ensure safety. Given the fact that most vehicle owners don't think about car tyres, this annual campaign created a reason for attention to be focused on the category. It was an extremely successful campaign in generating sales but equally the MRF rain day became a date which the sweltering populace would also look for relief from rains.
Use time contextually

A truly phenomenal brand launch was all about timing. In the year of launch. And the idea. And the method and execution. Known as the '1984'TV ad(https://en.m.wikipedia.org/wiki/1984_(advertisement).)

The Apple Macintosh ad aired nationally in the USA only once. It was a one-minute TV ad aired during a break during the super bowl telecast traditionally the program that garnered the most television viewership in the US. This ad depicted the Orwellian and dystopian 1984 idea – where 'big brother' watches over everything and the state is supreme and there is no individual freedom but only the primacy of the one state. It shows a lady in a white tank top hurling a hammer and breaking the screen featuring the speech of the state and a voice over dramatically announced "why 1984 will not be like 1984 – launching Apple Macintosh". The timing of this ad run on 22 January 1984 to make a larger grand statement of Apple Macintosh representing the ultimate individual freedom of expression and its victory as completely contradictory vision of the dystopian narrative of George Orwell used the 1984 timing brilliantly. By choosing to air it on the Super Bowl and only once, it caught the entire nation's attention and used time to sell a large concept
Make it topical

Another long-running campaign that uses time as its essence is the much-loved Amul billboard campaign in India. Amul is the brand representing thousands of dairy farmers in India and has successfully marketed and provided a livelihood to so many such by giving voice to their high quality milk produce.

But arguably one of the most famous Amul campaigns is the billboard campaign featuring Amul butter, the Amul girl and the tagline 'utterly butterly Amul'. Started in 1967 as a campaign to bring about social awareness on issues of a topical nature it primarily featured a clever line with a sketch of the red hot topic in hand and the Amul girl with butter in hand and the tagline. The idea when originally conceived and executed by two famous ad men of India – Sylvester Dacunha and Eustace Fernandez in 1966(https://www.google.com/amp/s/www.thebetterindia.com/71904/amul-girl-golden-jubilee/amp/) continues to date where they run topical (time based)lines (tongue in cheek) to connect with Amul brand (https://amul.com/m/amul-hits?s=2019).

The latest billboard featuring Rohit Sharma's 5 hundreds in the World Cup 2019. This ad campaign has captured the imagination of millions in India who have for over 50 years awaited the new clever lines based on the events of the day. The mantle for writing the lines is now with Rahul Dacunha, son of Sylvester Dacunha. Here topicality was used as a strategic and creative tool to enhance brand appeal thereby creating a long-enduring property that has consistently aided brand recall and brand desirability.
Occasion marketing

In the 1980s, radio was a powerful medium for reach in India. The famous Bollywood song channel 'vividhbharathi' with its Hindi programming was very popular and the song on demand show late at night had large numbers listening to it. It could be accurately speculated that many people nodded off to sleep with the melodious tunes of old Hindi songs by their ears. A brand of eye liners 'Jai Kajal' hit upon a smart marketing idea by finding a new way to increase consumption. Which was to convince women to put on the 'Kajal'(eye liners) just before going to sleep. So every night on the musical radio station, precisely at 10 p.m. there would be a melodious jingle exhorting women to adorn Jai Kajal in their eyes without fail before they sleep to give them fresh clean and beautiful eyes in the morning. In the context of the '80s it was a super effort and maybe pure genius but occasion marketing to increase consumption is now a fine art, with beverage brands in Sri Lanka vying with another to be the choice brand for breakfast and being featured strategically in TV studios alongside sleepy-looking hosts early in the morning. Digital advertising and data analytics has given new shape and meaning to this time-based brand connects. I just need to do a Google search for any kind of product or service and you can be rest assured I am most certain to 'magically' see emails on the same followed by banner ads on sites I visit or even Facebook posts on the topic.
Timing and the consumer journey

I once travelled to Bali from Jakarta. And a few days before my journey, the lion air flight on the same route had crashed on landing at Bali. The newspapers were full of articles regarding the bad safety record of airlines in Indonesia. And all this meant I was a bit nervous as I reached the airport and checked in to take my flight. I even heard passengers discussing the ill-fated flight while waiting in line to check in. And as I proceeded from check in to the departure gate I saw many young people with leaflets in hand getting many locals to fill up forms. As this was a local Indonesian flight, I was surprised as no immigration was required and I wondered what these forms were.

And then realised with some consternation and equally amazement that an insurance company was canvassing and seeking commitments for their products from these nervous passengers. Seldom before have I seen such an ingenious ploy to get your customer when he is most likely to be receptive to your message. While at some level I was put off by the morbidity of the tactic equally I was stunned by the ingenuity of the brand in its timing.

Life Insurance is such a tough concept to sell but at that point when you are out to take a risk, it suddenly seemed worthwhile. Understanding a consumer's actual journey to purchase in the context of the category and the key triggers at such points in the journey is crucial in determining success of communications at generating consumer trials.
An idea whose time has come

Trends need to be looked at and capitalised on. Many ideas fail either because the trends were misread – either market was ready or not ready. But in the last 5-10 years, many business models have emerged which have got the timing perfectly right.

The new digital world has spawned numerous innovations. These are facilitated by the widespread access globally to the internet and rapid penetration of smart phones. App-based business models are proliferating because they provide genuine value in terms of convenience, value for money and comfort – be they as cab services like Uber or restaurant delivery services like Uber eats, or even the Airbnb models of holidays. These again are prime examples of great timing and a very accurate fitting of needs with offerings.

A calculated leap has resulted in an emerging service. The jury is still out on its sustainable success but it has changed the way we view daily transport and holiday planning forever. Seems like an idea whose time has come. And goes to show that indeed timing is everything.

(The writer is a marketing communications expert with over 20 years' multinational experience. He could be reached via email at

[email protected])