In conversation with Jay Tipirneni
---
"The space rewards the committed and the dedicated" – Jay Tipirneni on opportunities in blockchain technology (Supplied)
---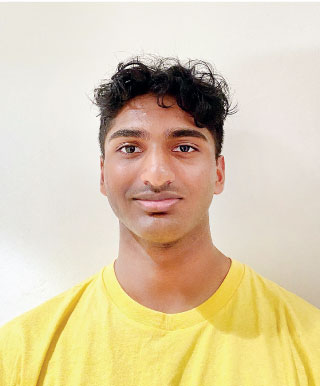 Jay Tipirneni
---
With the advent of Bitcoin, its underlying technology, blockchain, has emerged as one of the most promising and futuristic technologies. It has the potential to transcend beyond the scope of cryptocurrency and is now being used to provide solutions in multiple industries.

Jay Tipirneni is a team member of Blockchain at Berkeley (B@B), the University of California, Berkeley, USA's consulting, education, and research hub for blockchain technology. Jay and his colleagues at B@B are working hard in both university and industrial spaces, and with fortune 500 companies, to offer them solutions through blockchain technology. Jay is also the co-founder of Muusic, a blockchain-based digital record gathering initiative in San Francisco. Jay discusses blockchain technology and the building blocks of a great career in blockchain.


What is blockchain technology?

Jay had an interest in the blockchain space when he was a freshman at high school in 2017. He states, being a part of the blockchain boom: "There was a bull market that led Bitcoin and other major cryptos to make headlines, and it enticed me to begin participating any way I could in the space."

Cryptocurrency's adaptation of blockchain technology to solve the trust issue in the digital money system helped blockchain gain immense hype. The digital ledger system records transactions and duplicates them as interconnected blocks across the entire network by providing each with a "hash" (See Figure 1). This signature helps determine the authenticity as it forms a chain. Each block of the chain has information about the previous block, making it usable as a convenient way of sharing information across networks in which members do not trust one another. Altering, cheating, or hacking the data of such a data structure requires tampering with the entire blockchain network by altering each block, making the information in the digital ledger extremely difficult to manipulate.

As a result, rather than making the system more vulnerable as it scales up, such an arrangement constantly strengthens its data security and reliability while providing smooth navigation and tracking of the vast amount of information.

These features started to change the industry landscape rapidly in 2017 and 2018, about a decade after the inception of cryptocurrency, making the timing of entering the blockchain space ideal.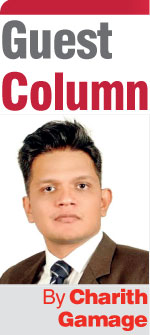 Why is teaming up with an expert group essential?

As roaming alone in this newly created technology space was challenging, particularly with immense scepticism and risk cited by many on the developments, Jay joined with B@B to catch the wave and surf for a very long ride. He says that it was a clever idea to team up with B@B, a student-run organisation at UC Berkeley that helped him collaborate with a brilliant group of students.

"I joined B@B because I wanted an outlet to discuss and research blockchain topics with like-minded people," he says.

This helped him have a more guided journey while staying inside a groove on the latest advancements.

"I have, so far, had an incredible experience in B@B."


What hot topics are B@B dealing with at the moment?

Blockchain's applications are far reached, both in the crypto space and outside crypto. Non-fungible token (NFT), Decentralised finance (DeFi) and Decentralised autonomous organisation (DAO) are some of the trending areas of blockchain technology currently. NFT allows proof of ownership of digital files such as images, videos, and songs (audio) and allows them to be traded. At the same time, owners conveniently receive a royalty income overcoming copyright infringement issues. DeFi extends cryptocurrency into the banking territory and allows them to be lent or borrowed using smart contracts, an automated contract execution methodology. Finally, DAO lets member communities, who are not necessarily known or trusted, set rules and targets using blockchain technology and work towards a coordinated task such as fundraising for a specific goal.

According to Jay, blockchain technology's most important advancement was that it became progressively more accessible to ordinary people.

"There is still some way to go," he says.

"We are seeing the space expanding into various niches and complexities ranging from the rapidly emerging NFT space, DeFi protocols, and DAO infrastructure."

Jay mentions that B@B projects mostly focus on these developments.

"Some alumni-led projects include Opyn, a DeFi derivatives protocol, Dekrypt Capital, a crypto investment firm, and She256 (a company creating diversity initiatives in the blockchain space) are notable promising projects/applications that have been implemented and are exploring this space at the moment."

Also, while marketplaces for digital artworks such as SuperRare and OpenSea have revolutionised the way creators monetise and own their work, he sees potential in creator economies using blockchain.


What is the Muusic project?

Muusic Project is one of the ambitious projects Jay is working on at the moment to capitalise on the demand. Muusic is a blockchain-based NFT initiative that allows fans to directly invest and own their preferred music while enabling artists to financially sustain their careers with much greater freedom. It provides artists with a platform to help sell their creations and receive a royalty fee upon each resale without losing control over how and who will use it. The project intends to address existing challenges in the music industry, such as artists being underpaid for their creations and copyright infringements that leak creators' full monetisation potential.

"[Muusic] is aiming to change the way that music is valued."

Jay added, "there is most definitely booming potential in such industries because there are exploitative structures in entertainment that the emerging web3 space can break down."


What are the headwinds?

Although blockchain is a promising technology at the moment, specific headwinds in this space can hinder its development. Jay mentions that Government regulation will likely be one of the biggest hurdles facing the space, especially as the US Securities and Exchange Commission (SEC) has recently expanded its regulatory hand into the NFT and DeFi spaces.

"Many other nations have had similar responses to crypto, which will make it difficult for the space to grow in those contexts."

So, these developments should be monitored carefully in the coming years should someone decide which blockchain applications they would specialise in after entering the field. Since blockchain's applications are beyond crypto and finance, the most susceptive areas with regulatory pressure, there is plenty of other areas such as real estate, voting, agriculture, healthcare and mining that would make its growth robust despite challenges.


Is there an ideal background that gets you onboard?

The formal entry of blockchain into the university curriculum is another breakthrough that that technology had when entering the mainstream. Formal entry of blockchain and covering the technology through related units and research in the university space helped streamline the industry requirements more rapidly. Given that blockchain technology has evolved quickly, curriculums are facing the challenge of adjusting to the changes in technology.

"It has developed rapidly, and many of the curriculums that we are seeing being offered at universities need to be revised as a result," he says.

At the moment, however, the advantage to this sector is that students from diverse backgrounds are engaging in blockchain and helping it grow. Jay is majoring in Data Science (DS) and is presently aligning his formal education with his career in blockchain technology. He mentions people with backgrounds DS, Computer Science (CS), Economics, Finance, Mathematics, and even Political Philosophy or a mix of those are engaging in blockchain space.

"The space is massive and quickly growing, so even though CS/DS seems the most fitting, people from any background can find a niche where they will be valuable," he says.


What are some tips for beginners?

As an up-and-coming blockchain enthusiast, Jay did not forget to share his insights on how youngsters may align themselves to have successful careers in blockchain. Apart from following related majors and teaming up with a like-minded strong team, Jay highlights the importance of taking advantage of immense opportunities that arise in this ever-changing dynamic space.

He mentions that the early movers always have an advantage in space, given that it is currently evolving.

"Get in early, and you will be rewarded."

Being proactive in industry opportunities is also a vital component in succeeding in the blockchain space.

"Don't be afraid to reach out to blockchain companies, experts, or anyone else knowledgeable in the space for work, volunteering or internships," he added.

Hustling and working hard not only helps beginners improve but potential opportunities to see themselves favourably above somebody else who may not be as committed or proactive.

"The space rewards the committed and the dedicated, even for the smallest actions," he says.

In other words: Early birds catch the worms, and of course, those watchful and hardworking always have an edge.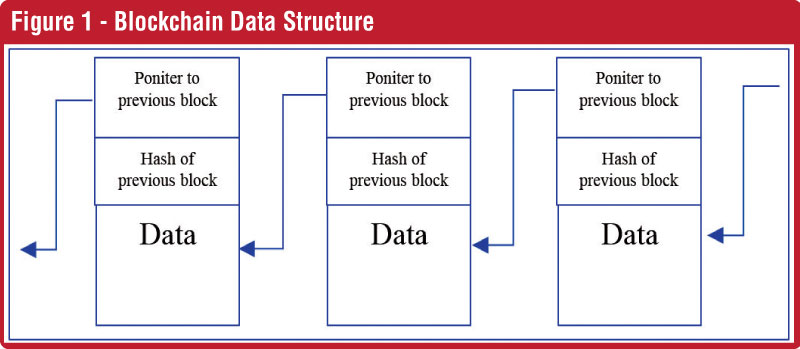 ---
(This article was originally written for the Royal College – Colombo 07 Magazine, The Proprietor – 2022.)
---
(The writer is a PhD candidate attached to Monash University, Australia. He could be reached via charith.gamage@monash.edu.)
---