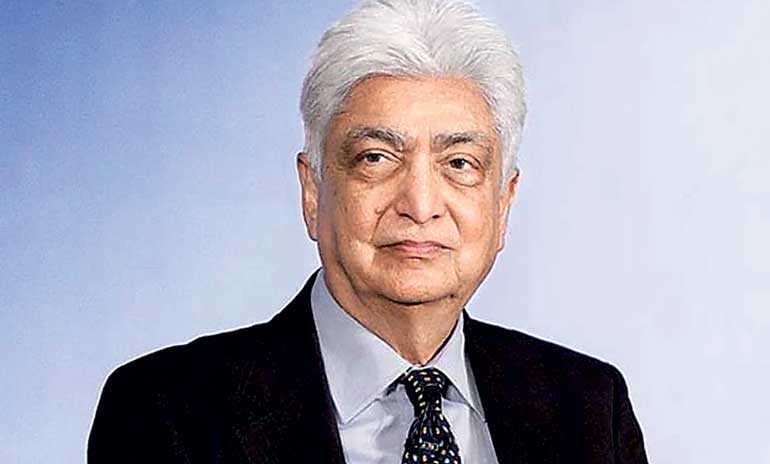 Azim Premji
---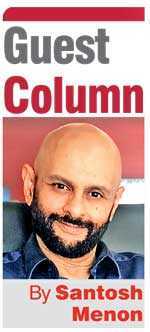 Azim Premji is one of India's richest men. And has been one of the world's five richest men at various points in his life. With a net worth of around $ 8 billion, you could be fooled into imagining a man who has jets, many fancy cars and homes and a lavish lifestyle commiserate with his financial standing. Yet that was not the case at all with Azim Premji.

He retired in 2019 as Chairman/CEO of Wipro India, a diversified conglomerate with interests in IT, FMCG, lighting and other businesses. I was fortunate to interact a few times with this titan of industry in India – as the account management person managing the Wipro advertising business in early 2000. And my boss Ambi Parameswaran has written the story of one of my interactions with Premji, in his book entitled 'Sponge'.

We were working on a communications campaign to launch the new Wipro logo (rainbow flower), and while we were in Mumbai, Premji operated from Bengaluru. Our campaign was near completion and needed a sign off from Premji – and my boss was not available to go for the meeting. And I was given the responsibility to travel to meet Premji in Bengaluru and get his blessings on the work. And excitingly for me – the meeting was scheduled for a Friday. Bengaluru then was a thriving 'pub' city and as a young ad executive I planned to spend Saturday and Sunday pub hopping and was planning to return to Mumbai on Monday.

The meeting with Premji went smoothly. He gave us a sign off almost immediately and asked us to commence execution. Then he turned to me and asked when I was flying back to Mumbai. I told him my plan was to return on Monday. He then insisted that I should not waste time and resources over the weekend in Bengaluru and return to Mumbai the same evening. He even recommended the value for money airlines and offered that his secretary would help with the bookings. I, of course, adroitly ducked the suggestion and was quite 'wasted' at the end of my pub hopping weekend but Premji's gesture stayed with me long. I returned to Mumbai and informed my boss and he smiled.

Premji was a simple man. Often junior executives from his company would go down from their high-rise offices to have a bite of the street food and find Premji was there too having a snacking lunch. He also didn't care for the hustle and bustle of Mumbai city. He preferred the sleepy Bengaluru (of the '90s). If ever he was forced to come to Mumbai for an unavoidable meeting, he would not stay in any of the glitzy hotels there. Instead, he would hire a boat and go to one of the coastal islands off Mumbai where he had a small house in Premjiwadi (a town with a population of a few thousands).



One amazing incident which reflects his values was when he returned after a business trip from Mumbai to Bengaluru and his secretary had forgotten to organise transport to pick him up. He quietly took an auto rickshaw and came to office. And his secretary did not have to suffer any serious admonishment for the lapse either.

He was parsimonious to a fault. He never did any 'wasteful' expenditure. In fact, for one of our Wipro brand meetings, the agency team was traveling in a chauffeur-driven Mercedes of our MD and Premji (already then one of the richest men in the world), drove himself to the venue in his unremarkable Ford Sedan. He looked at our car and said wryly to our MD, "Wow, great style," to which our MD smartly had a quick account saving retort. He said, "We have style sir, but you are the man with real substance."

The story of Wipro starts with Mohammed Hasham Premji, father of Azim Premji who started the Western India vegetable products company in 1945, a manufacturer of hydrogenated fats. He was also a very reputed rice merchant. Post-independence, Hasham Premji was offered Pakistani citizenship by Mohammed Ali Jinnah (founding father of Pakistan) but he chose to remain in India. Azim Premji was catapulted into the business prematurely due to the sudden death of his father in 1966. Azim Premji, 21, returned from Stanford where he was pursuing his education to take charge of his father's business.

He took the company which was then a $ 2 million company in 1966 and transformed it to a $ 8 billion company by 2019 by the time he retired. He renamed the company 'Wipro' and diversified into IT and capitalised on the software, BPO wave and created an entity generating huge wealth for the Indian economy.

This story is less about his abundant business acumen, but more about his incredible values, which he was very conscious and clear about. In our chats during the corporate campaign, the key value he emphasised was integrity. Something he said he learnt from his father. And he said that's a value that he never compromises on. In a rough and tough Indian business environment, for an individual to charter the murky environments of government and establishment with these values and be so successful is testimony to the power of his vision.

Premji has created a philanthropic set up called the Azim Premji Foundation whose main objective is to provide quality education to the brightest Indian children who without the support would struggle to achieve their potential. It is estimated that Premji has given away a staggering $ 21 billion in charity. He is one of the world's top three contributors to relief from the coronavirus pandemic with a contribution of $ 132 million. They say if he hadn't put so much money cumulatively in philanthropy, he would have been much higher on the 'rich man' ranks.

But looking at how Azim Premji operates I am sure he considers himself much richer, for making these huge contributions to society. I remember a story from Bengaluru (I shifted there to manage the Wipro business for two years) when surprisingly Premji bought another car, other than his Sedan. A parsimonious colleague teased him saying, "Mr Premji, why do you need two cars? Are you planning to be Superman keeping one foot on one and the other foot on the other car?" The story goes Premji promptly sold off one of the cars to avoid the impression of ostentation.

It's a great example of entrepreneurial zeal which generates huge wealth for the country combined with rare social consciousness which make a rare gem of an individual – Azim Premji.
---
(Santosh Menon is a marketing communications expert with 20 years of experience in multi-national locations. He can be reached at santosh@kl.lk.)
---