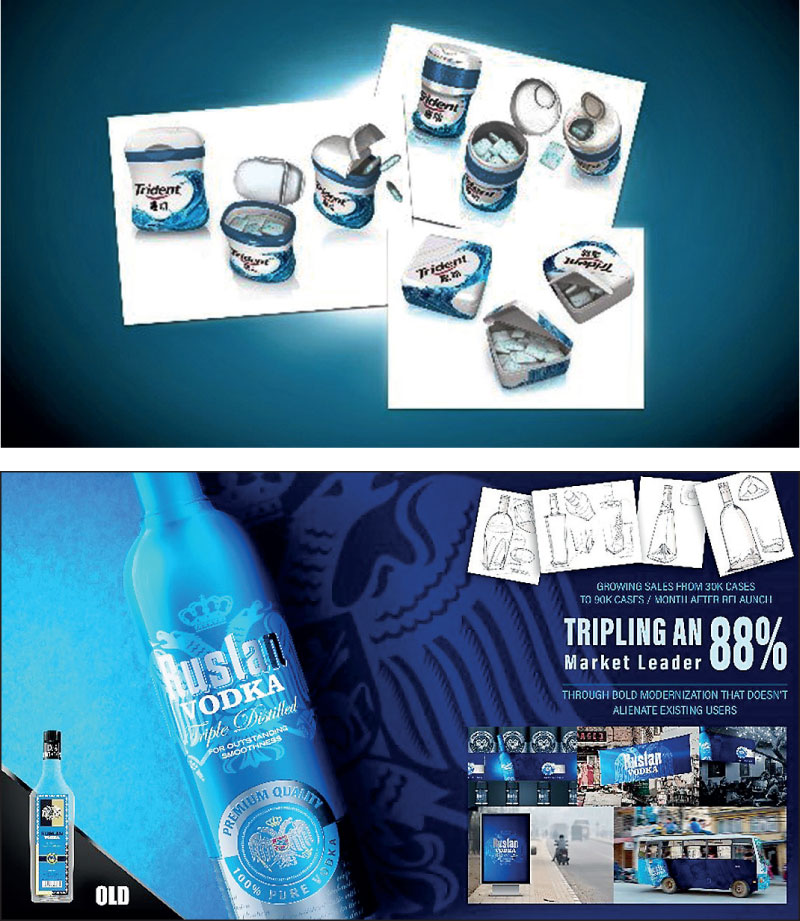 ---
By Tusitha Kumarakulasingam
---
Anyone attempting to embark on building a brand is told to take into account the traditional framework which has been tested, proven. Marketing mix contains a set of tactics or actions a company should consider when embarking on this journey. The typical mix includes, Product, Price, Place and Promotion at the fundamental level. The concept has evolved over the years to include other Ps such as Positioning, Packaging and People. The use of the concept to gain impact and achieve results, winning in a competitive environment is a choice, progressive organisations make.
Organisations may use the concept as a whole or in a way it suits their thinking to differentiate the business, brand or product from the rest and to create higher, positive recall in the minds of the consumer. The consumer decodes the messages created and shared by such manufacturers to build a connection with the product or service.
The author believes that out of all the Ps we consider there is one that has a lot more potential but yet is not recognised or given due credit by most. The article attempts to provide the entrepreneur some home truths that can be used to get the best value and impact from 'packaging', the underrated "P".
Packaging for brand building
Packaging is traditionally defined as the format that is used to wrap or protect the product. The definition itself is so skimpy, it does not adequately cover the importance. Good packaging protects the product, it holds and allows transport of the goods easier, and is economical. But packaging can be used to do a lot more, which can directly and indirectly help a company in their success.
We will attempt to explore the importance of packaging beyond its traditional function.
Packaging can help higher recall
Mention the brand names, Heinz, Coca-Cola, Lion and see what comes into the mind. You will visualise the product in its established packaging, before any other element associated with the mix is recalled. Your brand and your pack are interconnected, thus the importance is no secret
Packaging when used properly becomes a strong communication tool – It can be a 'Silent Sales Man' on shelf even when no other support is close at hand. At the point of purchase, it can create a winning solution. Established statistics indicate:
Most purchasing decisions are made in front of a shelf. In store. Even during an online shopping experience, we tend to get be guided by the visual depiction of the product.
In categories where impulse purchases are higher, packaging plays a role in the final decision
Packaging can play an important part in the final decision at the "Moment of Truth", becoming more influential than the messages on media, etc. (of course the recall through the other methods add value)
It can entice a consumer to try a new product, brand because of the impact it makes on the potential buyer.
Packaging for most categories spent more time with the consumer, i.e. throughout the product usage the packaging will make an impact, becoming more powerful. For example, a bottle ketchup will last in home for approx. 4-6 weeks with multiple interactions with the family Vs an add on TV, Radio or Bill Board which would cost large sums of money for a fleeting exposure.
Packaging is an effective marketing tool which can extend your budgets and create strong connections provided adequate attention is given to it. In reality packaging does not get due attention when considering the spends. Therefore, very few are able to get the best mileage using packaging.
Expenditure on your packaging will provide benefits for 2-3 years, whilst a communication campaign will cost 10 times more, will only last for just a year at best. Similarly, promotions be it, consumer or trade will require a large investment providing you with short-term benefits.
Benefits of effective use of packaging
Increase your performance by effectively communicating your uniqueness
Create excitement in a category that is boring
Revitalise a brand, making it lively and contemporary
Create a premium look and feel
Establish a portfolio connection for a brand
Steps to follow
Follow these steps to develop a powerful brand with impactful packaging; it can help you create a power brand, engage the consumers, and outperform the competition.
1. Investment on packaging should be considered an important element, treated as an investment and not just a cost, adequate resources should be allocated to create great packaging as you would for other communications, such as a TVC. A great packaging design would cost you, only something similar to a few primetime slots
2. Do a clear brief taking into consideration what needs to be done, keeping in mind the current consumer sentiments and what we are planning to achieve.
3. Let your design partner acquire a full understanding of the reality; proper market immersion is a very necessary step for a great outcome
a. Product/Brand – What is unique, what do you want to highlight
b. Consumer – Define the consumer clearly with the need state being addressed, and how the brand solves the current or emerging need, understanding how the product is used, stored by the consumer will help in the process
c. Market and competition – Who are we up against, what channels are used, what do the others do
4. If structure plays an important role for the brand considering the structure in the exercise is advisable
5. Keep it simple yet extremely impactful – An expert can keep the elements clean and free from clutter but strong on impact.
6. Your design has to be evaluated in more ways than one; design in isolation, against the competition, design on shelf.
7. Your packs can be used to communicate effectively, make sure the messaging is done smartly
8. If you are researching designs with consumers, in qualitative terms, remember a consumer is not able to look at a concept board and consider a big picture. Most times great designs are discarded based on research. Ideally such research should be done with "eye tracking" techniques which is not freely available in SL. The brand guardian should have a good feel for what should work for the brand.
9. Finally pay attention to the production quality; many a great design fails to generate the same impact when finally produced as short cuts are taken.
Hope the content will provide the entrepreneurs some guidance on how to make the best out of the element that is generally neglected.
---
(The writer is a Board Member of the WCIC. She is a marketing professional who is now focused on consulting, specialising in organisational and people transformation. She helps organisations to derive clarity on their direction and to create strategies to achieve them. Her interactive transformation efforts have benefited many SMEs as well as larger organisations. She is also a consultant of the international packaging design agency Square44. She is contactable on tusithakum@gmail.com or via the chamber.)
---
(The Women's Chamber of Industry and Commerce (WCIC) is a premier non-profit organisation supporting women in entrepreneurs, professional businesswomen focused on developing, improving and strengthening the skills of women entrepreneurs. We are the first women only Trade Chamber to be set up in Sri Lanka in the year 1985. Our Vision is to be the 'think tank' 'voice' and the 'platform' empowering women to be powerful nation builders by participating in transforming the economic growth of the nation. With a well-structured Board of Management and Pillar teams and Leaders with dedicated responsibility, the organisation focuses in achieving its detailed objectives with a clearly defined strategic plan, as well as a plan in to action. We have a growing membership and the membership is open to women who believe they can contribute to society as well as benefit from the many facilities the organisation creates.)