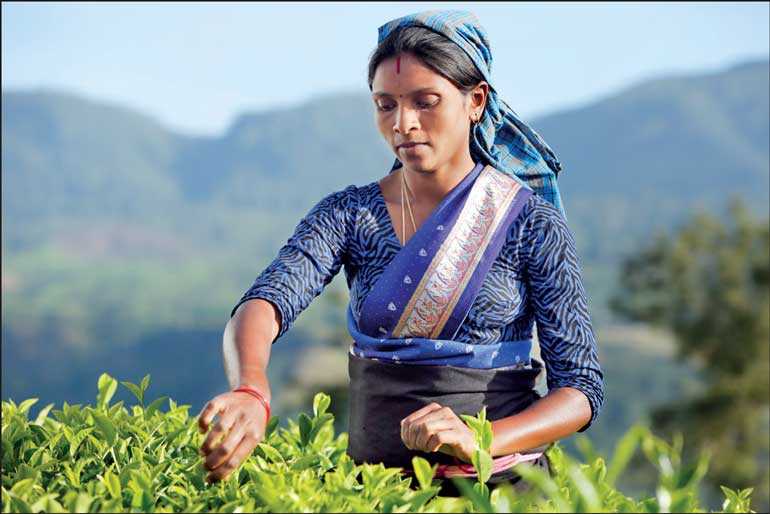 Discount culture impacts the livelihoods we need to protect as the bedrock of a resurgent and fairer global economy
---
It's obvious, but it needs to be said – COVID-19 has disrupted the global economy at every level. As the world plans for economic reboot in 2021, there is something too obvious yet too often ignored, which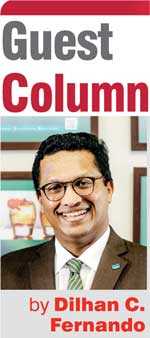 this time around, we cannot overlook – the livelihoods of people who are at the 'bottom of the pyramid' today. Altruism would normally be sufficient reason but in the old version of normal, it wasn't. Livelihoods come into greater focus now because they will – without doubt – define our response to the looming challenges beyond COVID-19.

COVID exposed contradictions in the economic condition we thought was normal. A crucial weakness in that notion of normalcy was inequality, expressed in the harshness of 'normalcy' for many. While building the foundations of a post-COVID global economy, we must recognise therefore that it is those livelihoods that will add strength and resilience to the new economy.
Guard against C-word as devastating as COVID-19 – cheap
It's not the usual suspects we need to watch in protecting livelihoods. As we construct a new economy, we need to guard against another C-word as devastating as COVID-19 – cheap – considered by some to be a strategy for recovery. Lockdown has driven retail underground – some to e-commerce, others to different forms of fulfilment, and most to discounting to entice cautious post-COVID consumers. A focus on price – cheap goods – will decimate the lives of farmers and producers, undermining the recovery we desperately need.

This is how it works – a new breed of hard discounters emerged early 2000, they gained traction during the recession of 2008, bricks and mortar and online. They took Sam Walton's idea of EDLP – everyday low price – and gave it a painful (for producers) and profitable (for retailers) twist. Two in particular – Amazon and Aldi – disrupted and overtook traditional retailers who are still struggling to catch up. They are trying to emulate the discounters – emphasising private label, to deliver new and profitable revenue, prioritising their margin over category value, and forcing brands to cut costs to unrealistic levels.

Retailers and e-tailers are to blame, but not entirely for this trend was led by consumers showing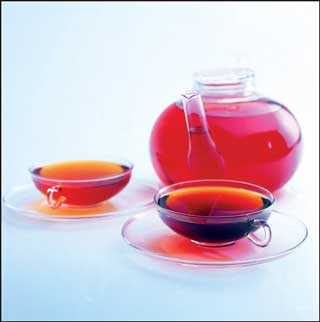 preference for price over quality. Most brands – except a handful of passionate, ethical brands which refused to compromise – followed the trend, lured as much by the profit that the 'China price' offered as fear of the accelerating discount trend.

In 2004 a Bloomberg Businessweek article started, "'The China Price' – They are the three scariest words in US industry. Cut your price at least 30% or lose your customers. Nearly every manufacturer is vulnerable — from furniture to networking gear. The result: A massive shift in economic power is under way."
Discount culture impacts the livelihoods we need to protect
The economy rebounded after the crisis of 2008, but the trend continued, fuelling more aggressive discounting. Why bring this up now? There are worrying signs of the same thing happening again but this time, more vigorous emphasis on price would suffocate producers who are already on their knees from the impact of discounting, climate change, COVID induced slowdown and an unfair trading environment. Cheap is too often the easy option for a growth strategy, but that comes only at the cost of immoral and counterproductive externalities in the livelihoods of the people who make those goods, and their families.

For consumer and retailer, cheap prices have obvious allure, either materialistic or profit, yet for producers, agricultural and other workers producing those goods, the implications are much less attractive. Their pain could ultimately destabilise the system, exposing the perceived benefit of deep discounting for the mirage that it is – and the human and environmental consequences that threaten the survival of all.

While that may seem common sense, many don't seem to comprehend. Cheap goods continue to be used as a tool to fuel sales with advertisements screaming impossibly low prices to attract customers, and discounters growing relentlessly. That makes a mockery of the assurances that the same vendors give their customers, on sustainability, ethics and other nice things.

Discount culture impacts the livelihoods we need to protect as the bedrock of a resurgent and fairer global economy. Ultimately those discounts compromise the industry itself, with trader brands and retailers moving from supplier to cheaper supplier, country to country, in pursuit of cheap and in that process, laying waste livelihoods – doing as much harm as the other C-word. Beyond the human cost, are compromises in quality, safety, waste and a lot more.
An example in tea, a herb without equal
An example in tea, that echoes across other categories – a herb without equal for the unique combination of taste, provenance, wellness and variety it offers. It has a rich heritage, and while the growth in its popularity is due to as much to its affordability as the pleasure it gives, most emphasis in retail is on driving a 10 cent cuppa down to 3 cents or less. No sacrifice on the part of the traders, mega brands or retail margins, but plenty of downside for the producer.

For the past 50 years mainstream tea has not been expensive, but it has become progressively cheaper, and that progression has been at the cost of quality, and the livelihoods of both workers and a multitude of passionate tea businesses, which contributed to the popularity of tea for its taste.

Tea is incredibly good for human health, especially in these challenging times when its immune boosting antioxidants are important. It doesn't need to be cheap and the emphasis on price has made quality uncompetitive. Once proud brands that led speciality tea, unceremoniously lured by cheap price, and now celebrated more for their half price offers than for any notion of quality. The combined onslaught from brands and retail has driven most of the advocates of quality and ethics to ruin, sacrificing innovation, creativity and welfare to deliver profit to traders and retailers. That has benefited neither consumer nor producer and for the retailer, it has contributed to steady decline in the increasingly commoditised, discount driven tea category. Eventually it creates social instability. Everybody loses.

Lured by deep discounts, the consumer is losing the benefits of taste and antioxidant goodness that good quality, fresh tea offers, the retailer has suppressed the potential in the tea category, losing the value it offers, and for the producer all this inevitably leads to vicious and unethical price pressure, demand for the cheapest teas. That stifles agricultural innovation and eventually forces deforestation, hinders sustainable agriculture, compromises climate resilience, prevents the implementation of social, and environmental standards. Criminally it also limits the producers' ability to develop their industry and adapt through education, research, innovation, to the current social, economic and environmental

reality. No different from colonial times.
Selling cheap is an option only when there is no vision beyond profit
Selling anything cheap is an option only when there is no vision beyond profit. A herb with the credentials of tea has the potential to create tremendous sustainable value to the benefit of consumers, retailers and producers, reversing the downward spiral that has happened in the past two decades. The intense pressure on price produces a duel amongst companies who have the deepest pockets, and the most market power.

There are no genuine and ethical producers in tea, coffee or cocoa who have either deep pockets or market power and so it becomes a duel for dominance amongst a handful of multinational giants with producers being the pawns. In some countries and categories, over 75% of product is sold on discount, compromising quality and eliminating quality brands who can't afford to fund discounts. For genuine, ethical and quality aligned producers there is nowhere to run because this is happening online and in bricks and mortar stores.

Consumers around the world treasure authenticity, they relish provenance, value artisanship and favour natural wellness. Tea has all that and more, and for millennia, Camellia Sinensis (tea) has been prized for its antioxidant goodness and taste. Producers know that only too well, yet the opportunity for producers to offer their produce to consumers is diminishing. That's only one part of the problem that a producer with a commitment to quality and ethics faces.

Lifestyles are changing, and millions of workers in tea are demanding better lives, justifiably. The press and consumer groups have their keyboards and cameras pointed at producers – pay more, provide better housing, better... better. All good intentions, but they are directing their criticism in the wrong direction, at the victims rather than the perpetrators. Whether in Sri Lanka, elsewhere in Asia or Africa, producers understand and value the importance of education, housing, fair wages, conservation of the environment, sustainable agricultural practical but what nearly all lack is the means to fulfil their intentions.

As the duel for dominance has intensified there has been a concentration of ownership producing mega brands with no identity and ferocious emphasis on price. In that environment producers are less likely today – compared even with five years ago – to get a fair price for their produce. Neither from the global brands which seek out ever cheaper sources for their ingredients, nor from the marketplace where barriers to entry are simply too great. If one breaks through the barrier, that's not great news either, because the next step is a series of negotiations which focus on price, profit margins for everyone else, promotional investment and a lot of acronyms that add up to a compromise – either on quality, or on the sustainability of that audacious producer.
Protecting vulnerable people from exploitation
Several countries have adopted variations on Australia's Modern Slavery Act, with the intention of protecting vulnerable people from exploitation in supply chains. Unfortunately the act ignores their greatest vulnerability, which is predatory prices for their produce.

In the Living Wage Report on Sri Lanka, Richard & Martha Anker write, "The fact of the matter is that most of those who help to grow the food and make the other goods we in the First World consume do not earn a living wage. At the same time, most Third World exporters have a limited ability to raise wages to a living wage (which includes Sri Lanka tea estates as pointed out in this report). This, in turn, means that Sri Lanka tea estates are not able to raise wages up to a living wage. Participation of the entire value chain is required if tea workers in Sri Lanka are to receive a living wage. This includes international tea brands, First World supermarkets, and international and national buyers in addition to Sri Lanka tea estates."

This is only the tip of the iceberg. As the Planters' Association of Ceylon commented in response to scathing criticism in the Guardian recently, "Sri Lanka is home to the highest paid tea harvesters in the world and continues to pay highest daily wage rate to its tea harvesters even in terms of US Dollar value at $ 4.72 per day. By comparison, other tea economies are paying closer to $ 2.5 per day. However, Sri Lankan tea harvester output is only 18 kilos per day compared to the more than 30 kilos output per day in all other economies. All of which have far greater problems in terms of worker welfare than Sri Lanka."

It goes beyond tea. African coffee producer marketing platform Selina Wamucci complains, "Farmers in Africa are struggling with low producer prices in the coffee sector. Their share in the coffee value chain is insignificant. Decreasing prices and high production costs make the African coffee sector unprofitable. Farmers have no power to influence market prices and are forced to accept unfair prices. Low revenues cannot increase productivity in the industry and smallholders remain in poverty. Lost amounts for African coffee farmers from unfair producer prices are estimated to be $ 1.47 billion yearly. These amounts are crucial for African producers from several countries where coffee is their major exporting product."

Crucially their commentary continues, "Let no one peddle any sense of false hope in this exploitative and abhorrent hostage situation for the poor coffee farmer. For the second most traded commodity in the world, this situation is untenable more so for the African farmer, who produces some fine quality coffee, but receives the lowest prices of all growers, globally. These coffee farmers are existentially threatened." The situation in Sri Lanka, where tea is ethically, artisanally made, is no different.
Affordable, authentic, sustainable and without compromise
It's easy to point fingers as many traders and retailers attempt to whitewash their method amidst increasing consumer scrutiny. The old adage applies here because as you point one finger at producer companies, three fingers point back. A fair consumer price is the determining factor in ensuring a living wage, and the architect of price and livelihoods is the buyer – in collaboration with consumer – from whom responsibility passes to brand and eventually producer.

Media, unions and consumer interest groups claiming to champion the rights of workers against tea, coffee and cocoa producers need to understand the reality, and separate politics from genuine concern for the livelihoods of those at the bottom of the pyramid. The solution does not lie in the apparently well-intentioned fair trade organisations for they are themselves an industry, marketing an assurance of ethics via interventionist pricing while their ultimate impact is insignificant. Their role eases the consumer conscience, allowing them to build their own image, brands and even become the anomaly they set out to correct. That only perpetuates an existing, dysfunctional structure which needs more than token intervention.

The impact of supporting producers to add – rather than compromise – value to tea, coffee, cocoa and other categories is potentially vast, not only if quality of life for the poor, but also in developing markets, strengthening social and economic resilience. Producers have a love for their produce, respect for their environment, and the values that come naturally from being close to the workers that help give life to a vision. That passion, those values and vision are invariably the genesis of the brands that are now run by giants who no longer share those values or commitment. Anyone with enough money can buy a brand and the customer base that is linked to it, but they can never buy the passion, commitment and values that made it in the first place.

Amongst three forces fuelling the then rising retailer powers, a 1996 Harvard Business Review commentary cites the horizontal alliances some European retailers were building to be able to bargain more effectively with producers. It talks of the enormous power a handful of retailers wield in controlling access to vast numbers of consumers, power that has grown with the mergers that have happened since.

Writer Nirmalya Kumar suggests a better, more collaborative way, "By developing trust, manufacturers and retailers can exploit their complementary skills to reduce transaction costs, adapt quickly to marketplace changes, and develop more creative solutions to meet consumers' needs." To every producer that sounds a whole lot better than the intended objective of the buying alliances. It should sound better for consumers and ultimately retailers themselves. Not cheap and scarred by compromise but affordable, authentic, sustainable and without compromise.
Strengthening livelihoods is critical in building resilience
We pray that COVID-19 will pass, and as we settle into a new norm, we still have the vastly greater challenges of poverty and inequality, climate change, to contend with. Farmers – of tea, coffee, cocoa and other crops – are at the frontline of those threats.

The lives of producers, their workers and their families, their survival, education, nutrition of their children and the ability to defend against climate and social threats could be vastly improved, if they could be encouraged and supported, and a little more of the profits from their labour went back to them, to reinforce their struggling industries, and assure them of a future. Strengthening their livelihoods is not just a priority but us as we seek to reboot after COVID, it is critical in building resilience against what lies beyond.

In her book 'Cheap,' Ellen Ruppel Shell writes: "The economics of cheap cramps innovation, contributes to the decline of our once flourishing industries, and threatens our proud heritage of craftsmanship." It also stifles entrepreneurship, quality, fair competition, ethics, sustainability, food security and our ability to mitigate climate change. After her brilliant commentary on the true cost of cheap goods, she concludes with a prediction which – as producers – is our prayer, "…knowing that our purchases have consequences, we can begin to enact change… We can enforce sustainability, minimise disposability, and insist on transparency… we can turn our attention to what matters, secure in the knowledge that what matters has never been and will never be cheap."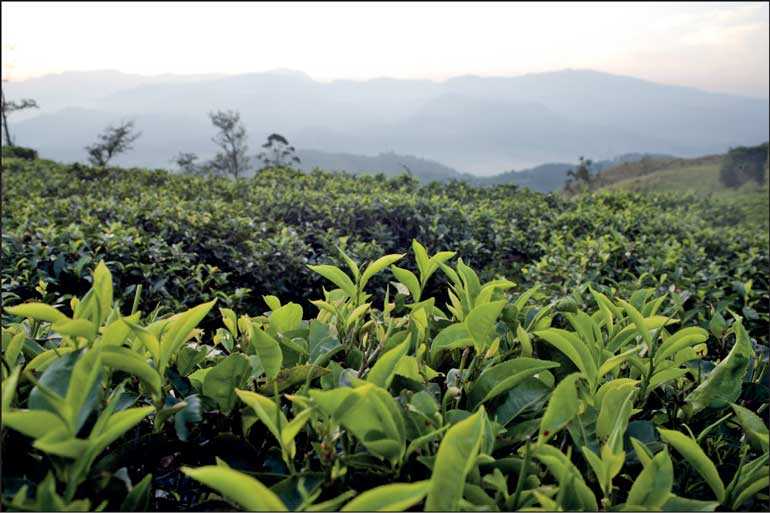 ---
(The writer is the son of Dilmah founder Merrill J Fernando and CEO of Dilmah Tea.)
---